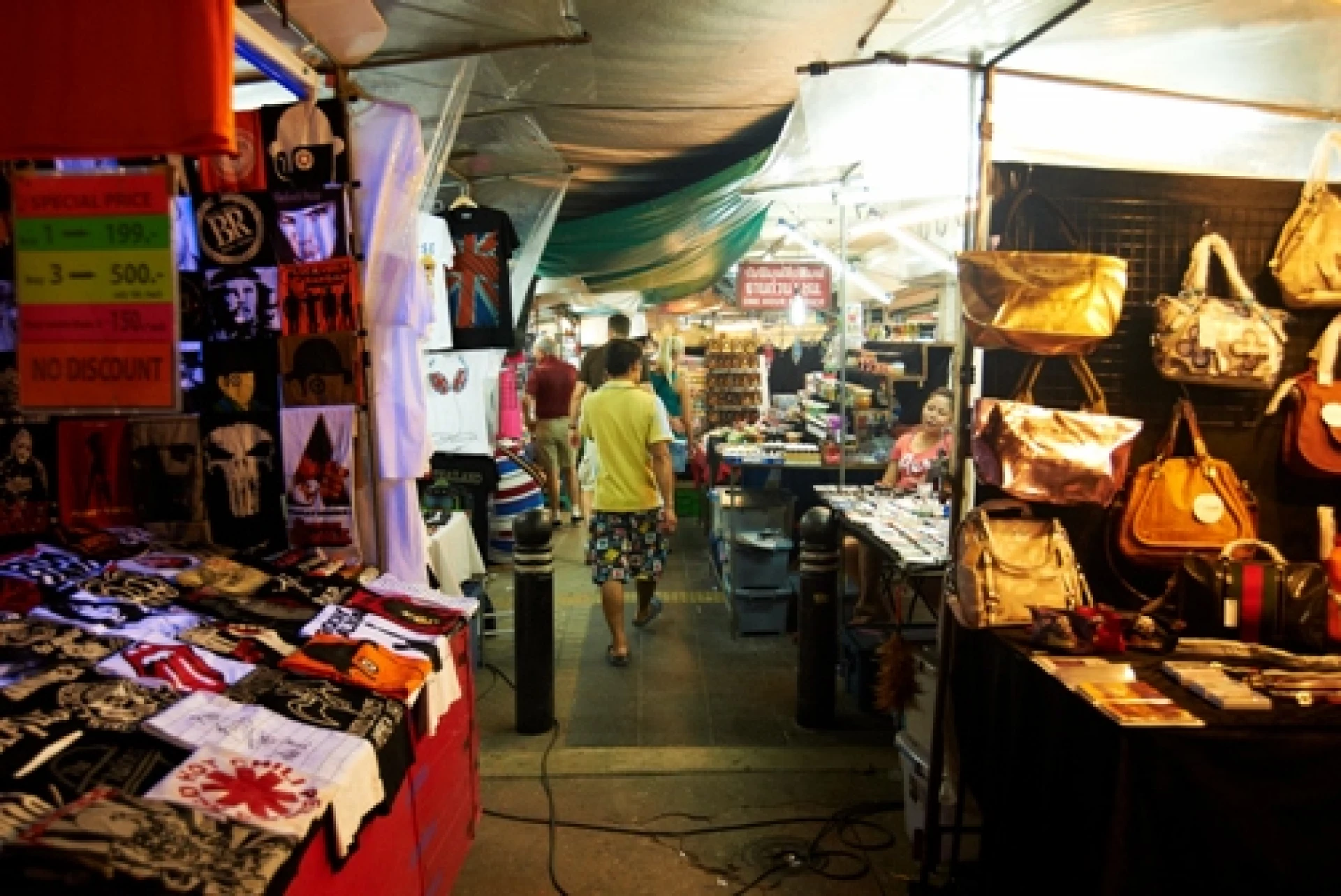 One Night in Bangkok and...!
One Night in Bangkok and...!
You exit from the Sala Daeng Sky Train station and, with the Central Department Store behind you, cross the bridge, turn left down the stairs then walk along Silom Road, until you come to one end of Patpong and the world famous Night Market. Alternatively, as they are not expensive in Bangkok, take a taxi - but agree the fare first - to the Montien Hotel (make sure it's the one on Surawong Road, as there is another Montien on the river) and, perhaps, go for a drink in their pleasant lobby bar before crossing the road to marvel at the variety of goods on display and try your hand at bargaining. Or you can save the drink for afterwards; you'll be ready for one then! I don't think it's an exaggeration to say that the Night Market is one of the most remarkable places anywhere on the planet; it's certainly one of the liveliest and most vibrant. It starts around 19:00 and goes on until late. It's a shopper's paradise. And a Trading Standard's Officer's worst nightmare, because here are near perfect, mostly well made, famous designer label copies, sold at a fraction of the cost of the genuine item. It's always busy with visitors, from all over the world, trying to get the very best deals on a wide variety of items, though clothes, handbags and watches come at the top of most people's shopping lists. As well as being a unique shopping experience, Patpong is also home to some of the raunchiest clubs and bars in a city that has a very laissez faire attitude to nightlife entertainment. But it's easy enough to ignore them and concentrate on tackling the stall holders. Some English is spoken but, when you've found something you want, they will offer you a calculator and enter a price. You should always reject that and make a counter offer between half and two thirds of theirs. Don't be shy about it, you are expected to haggle and, eventually, meet in the middle. It's fun and, even if you go just with the intention of browsing, it's impossible not to end up with something. But don't go mad. (It is, as I understand it, OK to enjoy items for personal use, but definitely not legal to bring back a suitcase full, as you may be suspected of planning to sell them.) When you are done, you can go for a drink – or another – at the Montien, or one of many other bars in the area. If you are hungry, then it's less than a 5 minute walk along Surawong Road to the Soi (side street) where the Mango Tree Restaurant is located. It's popular - so worth booking a table in advance - and justifiably so, as their Thai food is amongst the best in the city. It's easy enough to get a taxi back to your hotel from there, if you don't fancy walking back to the Skytrain station which, by then, you almost certainly won't!
We'll call you back
Leave us your contact details and we will be in touch.