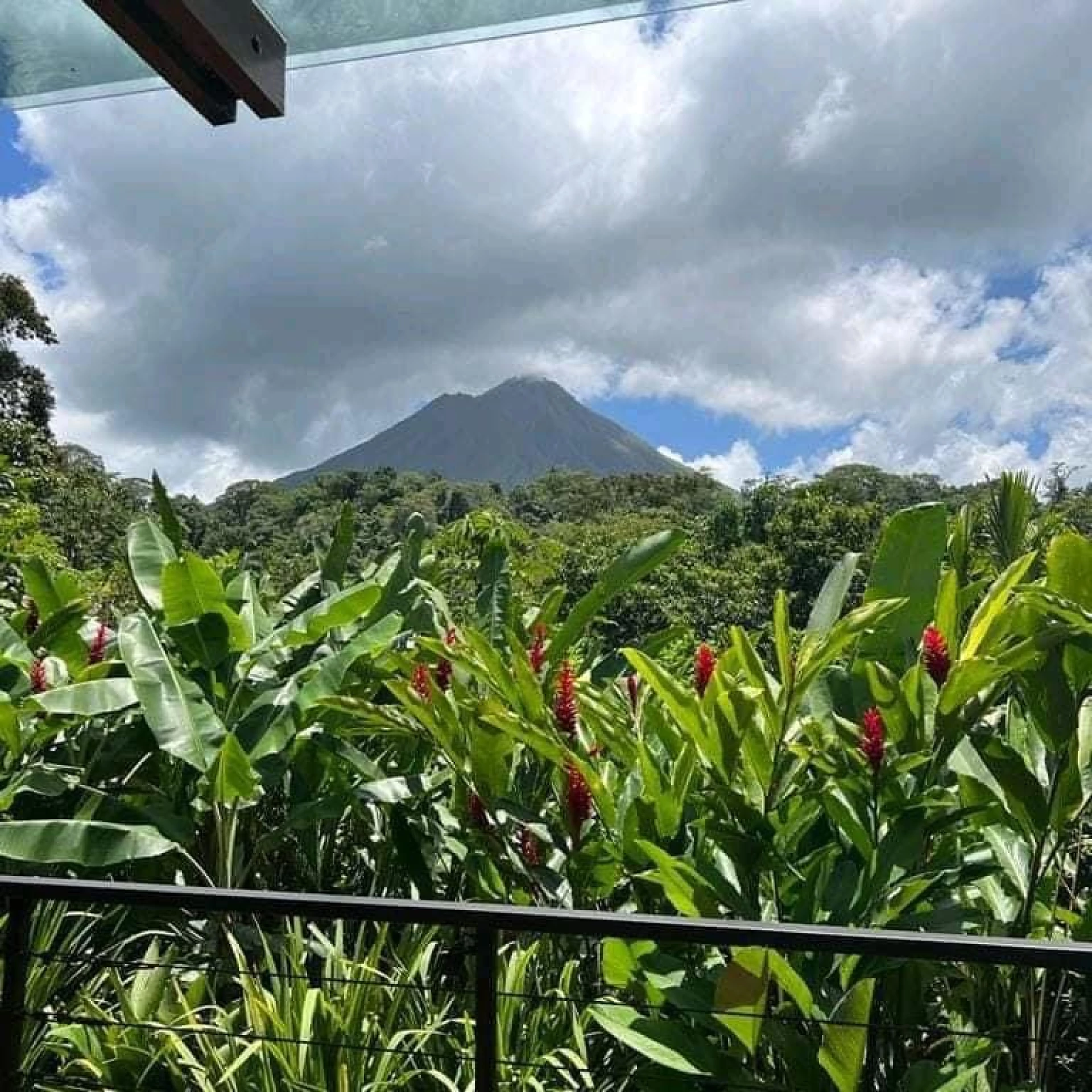 COSTA RICA
I have just returned from the beautiful country Costa Rica in Central America.
We travelled with Exsus, a tour operator that specialises in tours and luxury long and short haul holidays.
I flew from London Gatwick with British Airways in premium economy, as the flight is around 10 hours.
Upon arrival in San Jose, we were met by our professional guides and transferred to a beautiful hotel called the Grano de Oro. We stayed here for one night before our 3 hour journey on to the Arenal Volcano in the La Fortuna region.
The impressive Arenal volcano looms over the northern highlights of Costa Rica and is the ideal spot for adventurous types. Backed by phenomenal scenery, the region offers hiking, mountain biking, whitewater rafting and windsurfing on lake Arenal. You can even absail down the forest waterfalls. After this the best way to relax is by sinking into one of the natural volcanic springs. The Arenal area is also well known for its diverse wildlife, including two different sloth species, the two toed sloth and three toed sloth.
Whilst in this area we had the pleasure of staying in the beautiful Nayara Resort.
The Nayara resort is split into 3 separate areas:-
• Nayara Gardens - Rainforest pool villa
• Nayara Springs – Springs Villa
• Nayara Tented Camp – Nayara Tent, Family Tent & Grand Tent All accommodation is spacious and of a high standard, with plunge pool on the decking of each casita.
Nayara Gardens - Rainforest Pool Villa – sleeps up to 3 Each Casita is encased in its own rainforest setting, complete with birds and occasional wildlife animals in view, yet it offers upscale modern amenities inclusive of an outdoor jacuzzi pool on the decking outside. Every casita features a king size bed with the flexibility to accommodate 2 twin beds making it a perfect retreat for couples or small families. The addition of a cosy day bed provides a comfortable spot for a child each casita is equipped with dual rain showers both indoors and outdoors providing a peaceful gateway to nature.
Nayara Springs – Springs Villa – Sleeps 3 Hidden among the tropical forest, the springs villa features its own private plunge pool fed by natural mineral Hot Springs, an expensive private garden with jewel rain showers, an oversized bathroom, a sleek 4 poster bed, and indoor and outdoor sitting areas. This filler offers an authentic and romantic experience
If you have a larger family or group the Nayara Tented Camp offers three different accommodation types. These room types are pure luxury and my favourite in the resort. Nestled in the heart of Costa Rica's reforested lush jungle and high above a verdant rainforest the tented camp offers a unique blend of nature and luxury. Each spacious tent features a private pool fed by hot springs providing the perfect opportunity for couples or families to relax and unwind in their own oasis.
Nayara Tent – Ideal for Couples, Small Families ( 2 Adults, 1 Child)
Family Tent – Two tents, connected by an outdoor living space sharing a private pool for families to enjoy and create cherished and lasting memories together. Ideal for Families, small groups (max 6 adults or family with 2 children,1 baby)
Grand Tent The grand tent provides the ultimate privacy and comfort for families and groups. A two-bedroom tent luxuriously appointed with a king size bed and two queen beds sharing a villa with a fully equipped kitchen, dining and indoor/outdoor lounge areas and oversized Infinity pool frames a panoramic views of the Arenal volcano. Perfect for: small families ( max 4 adults or family with 4 children under 12)
All accommodation is based on bed and breakfast.
With 5 restaurants across the Nayara resort, range from an intimate wine bar to a lively Mediterranean Bistro to a fine dining destination. The chefs train around the world and apply those fine techniques to the local ingredients and seasonal produce. Both Nayara gardens and springs have their own spa. I had the experience of having a treatment with the beautiful sounds of the jungle in the background, including a rainforest downpour. It was truly one of those magical moments. Other activities like yoga, daily, in the midst of the rainforest is truly something all should experience. There is also fully equipped gyms available for the active guests. With several swimming pools across the resort, there is plenty of areas to go and relax after the activities of the Arenal volcano area. NB: the resort is nestled into the rainforest, and is quite steep and hilly in places. It is worth noting that the whole Nayara resort offers complementary buggy service to and from your room, around the whole resort. Overall, our three night stay in this beautiful hotel and resort, was truly magical and something that will stay with me forever. I can highly recommend staying here and any questions you have, please don't hesitate to ask.
Activities in the area
Half day hike to the Arenal Volcano and the La Fortuna waterfall - you can take guided hikes through the trails of solidified volcanic lava and primary rainforest in El Silenco reserve, before arriving at the lookout which is close to the Arenal volcano as you can safely reach. You can also admire the region in all of its glory from the views of the Arenal lagoon, the secondary rainforest and areas devastated by ancient eruptions. After your volcanic hike you can take a tour towards the La Fortuna waterfall which is famous for its 70 metre drop here you can take a bathe in it's fresh waters or take pictures of its imposing fall. It is recommended you bring good walking shoes, bathing suit and towel and comfortable clothes, insect repellent sunscreen and definitely a camera.
White-water rafting – Balsa River Class 2-3 rapids This excursion is 1/2 day class 2-3 rafting close to the Arenal volcano. Challenge yourself as you paddle through the fun and safe rolling Rapids with names like 'morning coffee' and 'rock around the croc', then play around in tranquil river pools in an isolated rainforest river canyon. With professional experienced guides they will give you a safety talk and paddling instructions. You will have opportunities to see lots of wildlife such as monkeys and sloths, alongside tropical birds such as Ospreys and Toucans. This unique river trip is the best way to combine adventure and nature. This is a fun excursion, and whilst I was nervous I thoroughly enjoyed it.
Private Sloth Quest tour - we embarked on a private guided tour in search of the most adorable furry creatures of the Costa Rican rainforest. Ideal for nature enthusiasts this tour will take you on a leisurely drive around the picturesque Arenal area, giving you the chance to spot sloths in their natural habitats among the tree tops. The Arenal area is well known for its diverse wildlife, including the two different sloth species be two toed sloth and three toed sloth. We were so lucky to see 3 sloths on this tour in their natural habitat.
Monteverde Cloud forest
After three days in the Arenal volcano region, it was time to move onto the Monteverde cloud forest, where we stayed at the Senda Monteverde Hotel for 2 nights. This was our 2nd centre, again with a range of different experiences, views and wonderful Costa Rican hospitality. The Monteverde cloud forest has panoramic views and will stun even the most seasoned traveller. Trekking into the mists of the forest and over its famous treetop suspension bridges we were so fortunate to encounter this magnificent ecosystem which is apparently host to over 400 species of birds and an unbelievable variety of wildlife. We were very lucky to sample swinging over the rainforest canopy on one of the world's longest zip lines. Very proud of myself, something I never thought I would ever do.
Manuel Antonio National Park
We finished our trip on the Pacific Coast region of Manuel Antonio in the resort of Arenas del Mar. If you are searching for a tropical coastline which has great immunities but also secluded beaches, look no further then the Holiday Inn the Manuel Antonio National Park.
With a winning combination of gorgeous stunning beaches, lush jungle trails and again more diverse wildlife, it's no wonder why Costa Rica 's smallest National Park has always had strong appeal. Here we were lucky to be greeted with the screech of howler monkeys and lots of vibrant bird life. Along the nature trails which snake beneath the rainforest canopy, we spotted so many sloths, large iguanas, spider monkeys and their naughty cousins the white faced monkeys.
Again there are many activities in this area. We were lucky to do ocean kayaking and snorkelling in Biezans Bay, ending up on a nice isolated beach. This is where we got the closest to a 2 toed sloth, literally 2 metres above our heads in a small tree. These solitary animals are absolutely incredible, and I feel so privileged two half witnessed this. After 10 days of exploring this beautiful country.
I can honestly say Costa Rica is one of those destinations that people will be absolutely blown over by. Not only the different contrasts of the country with rainforests, beaches and diverse wildlife, one of the biggest things I loved about this country was the friendliness of the Costa Rican people. They are such a proud kind nation who want to show you what they're beautiful country offers.
I would like to personally thank Designer Travel for selecting me to go on this wonderful experience to Costa Rica. Any questions on this beautiful country, do not hesitate to let me know.
Alison x
Your Holiday Starts Now
Why not chat to one of our experts!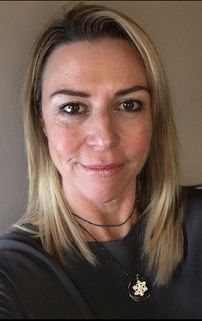 Alison Barrass
Designer Travel Expert
07870 242931 or 01254 246774
07870 242931
Start your holiday now with a conversation with one of our South America Personal Travel Experts!
We'll call you back
Leave us your contact details and we will be in touch.