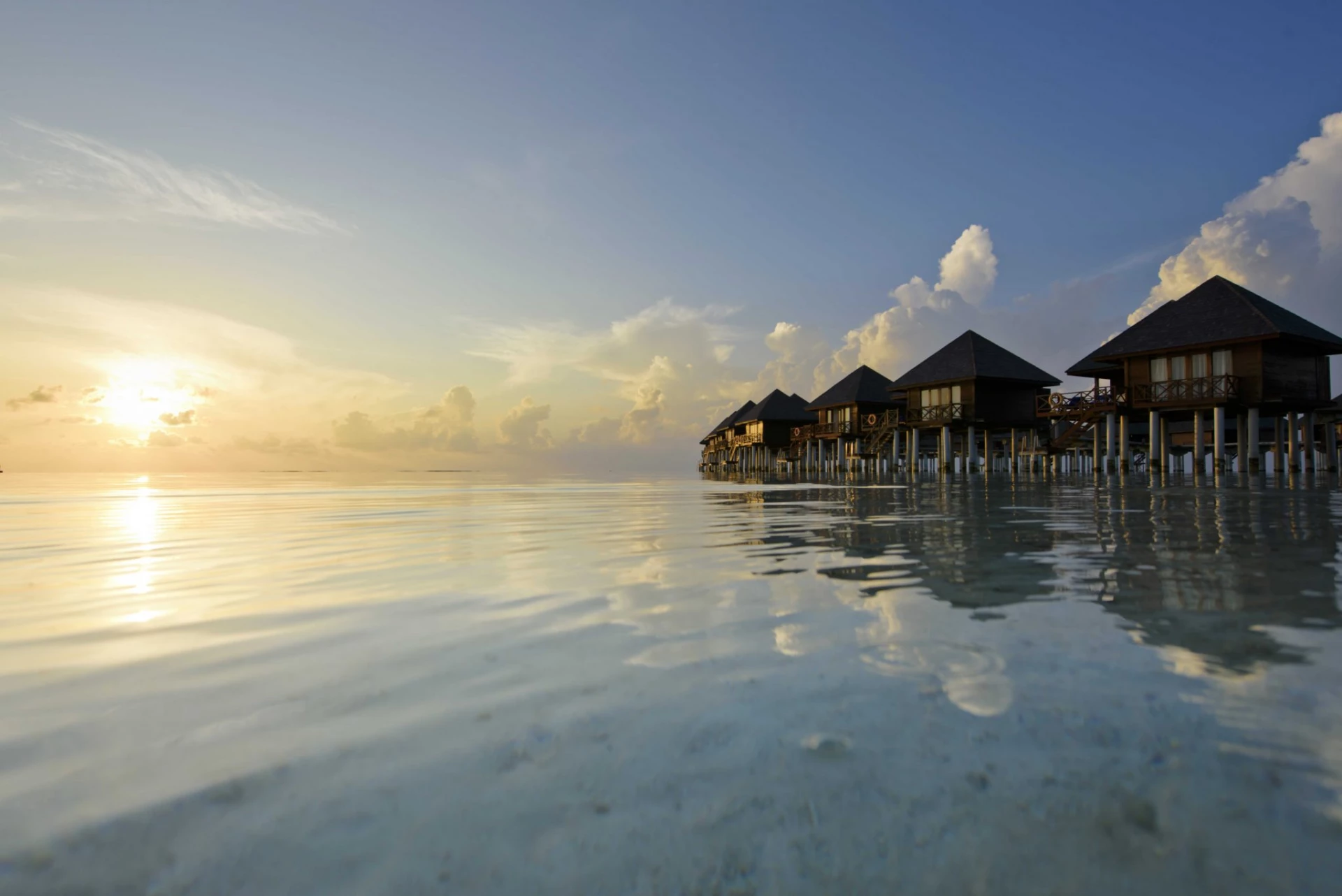 Olhuveli Beach & Spa
Affordable luxury in South Male Atoll
Olhuveli Beach & Spa offers guests affordable luxury in a picture-perfect location.
With luxurious suites, contemporary villas, fabulous amenities, a tranquil spa and comprehensive all-inclusive package, this resort has all you could wish for...and more.
This breathtaking resort is located at the tip of South Male Atoll and is fringed by white sandy beaches. You can lay back and enjoy the warm Maldivian sun or try out the range of activities and facilities on the island.
One of the highlights of the Maldives is the superb clear waters and the abundance of reefs and marine life. Diving and snorkelling are very popular here and the Sun Diving School provides easy access to the house reef. Multilingual instructors can talk you through the range of diving courses available and there's something to suit everyone - whether you're a complete novice or more experienced diver. Water sports on offer include catamaran sailing, kite boarding, windsurfing, jet skis and more.
Olhuveli Beach & Spa has a sunrise pool, infinity pool, tennis and badminton courts and regular low-key entertainment. The Sun Spa offers a wonderful range of holistic health and wellbeing services and has hydrotherapy pools, a steam room, sauna, Jacuzzi, hair and beauty salon and tranquil relaxation areas - absolute bliss. Enjoy your treatment in one of the eight secluded spa pavilions which all feature a courtyard garden, twin massage beds, a rain shower and an outdoor flower bath.
When it's time to dine, you'll find a tempting array of outstanding fare on offer with everything from organic dishes prepared by world-class chefs, to delicious fresh seafood and light and tasty snacks available. The Lagoon Bar is the perfect end to an enjoyable evening - sit at the water's edge, enjoy the entertainment and sip your cocktail while the sun goes down...absolutely perfect!
(Additional charges apply for selected activities, facilities and aspects of your stay. Please contact us for further details).
Luxury Holidays for Couples
Overview

The resort offers a selection of over-water and land villas as well as 2 Presidential Suites. Each has air conditioning, ceiling fan, flat screen smart TV, satellite channels, DVD player, writing desk, tea/coffee facilities, private bar, terrace or balcony, hairdryer and over-sized bathroom with rain shower and twin vanity.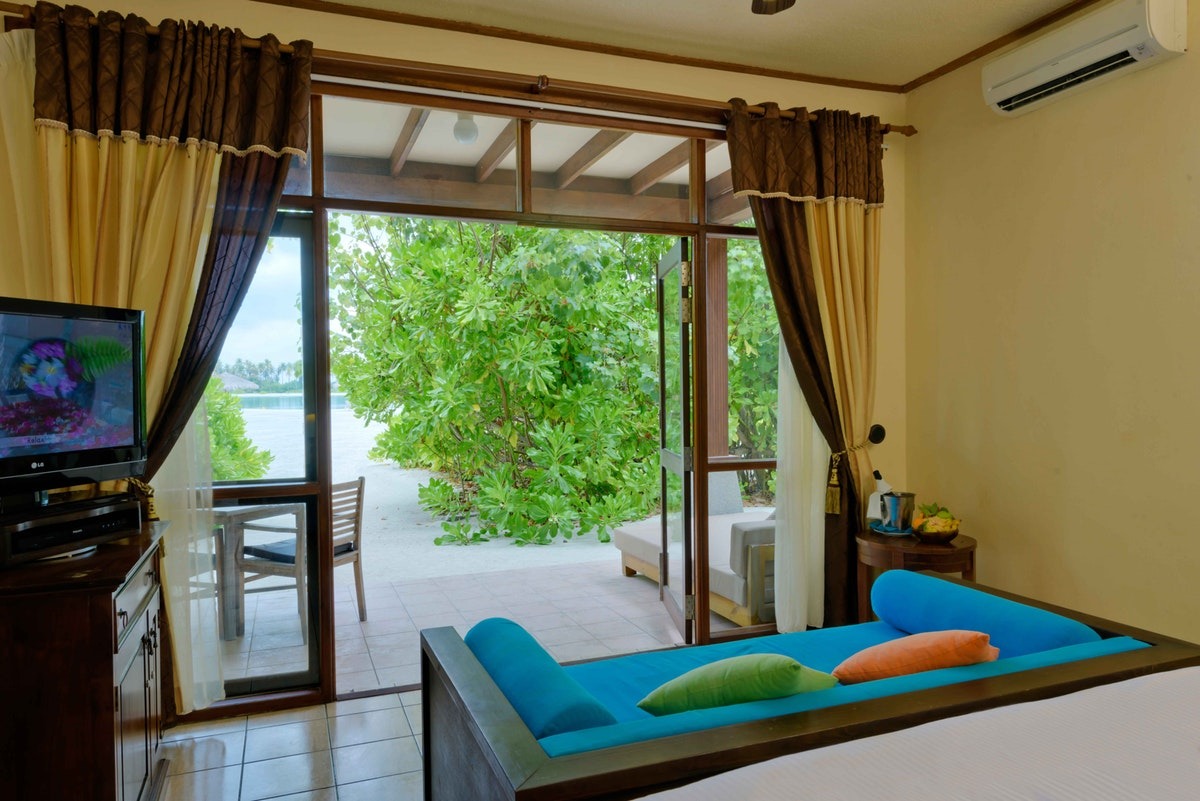 Deluxe Rooms & Grand Deluxe Rooms
Stylish rooms with a terrace or balcony overlooking the beach and lagoon. Each room is located in a two floor block with two individual rooms on each floor.

Grand Deluxe Rooms are also available which measure 64 sq m.

Maximum Occupancy: 3 adults or 2 adults & 2 children
50 sq m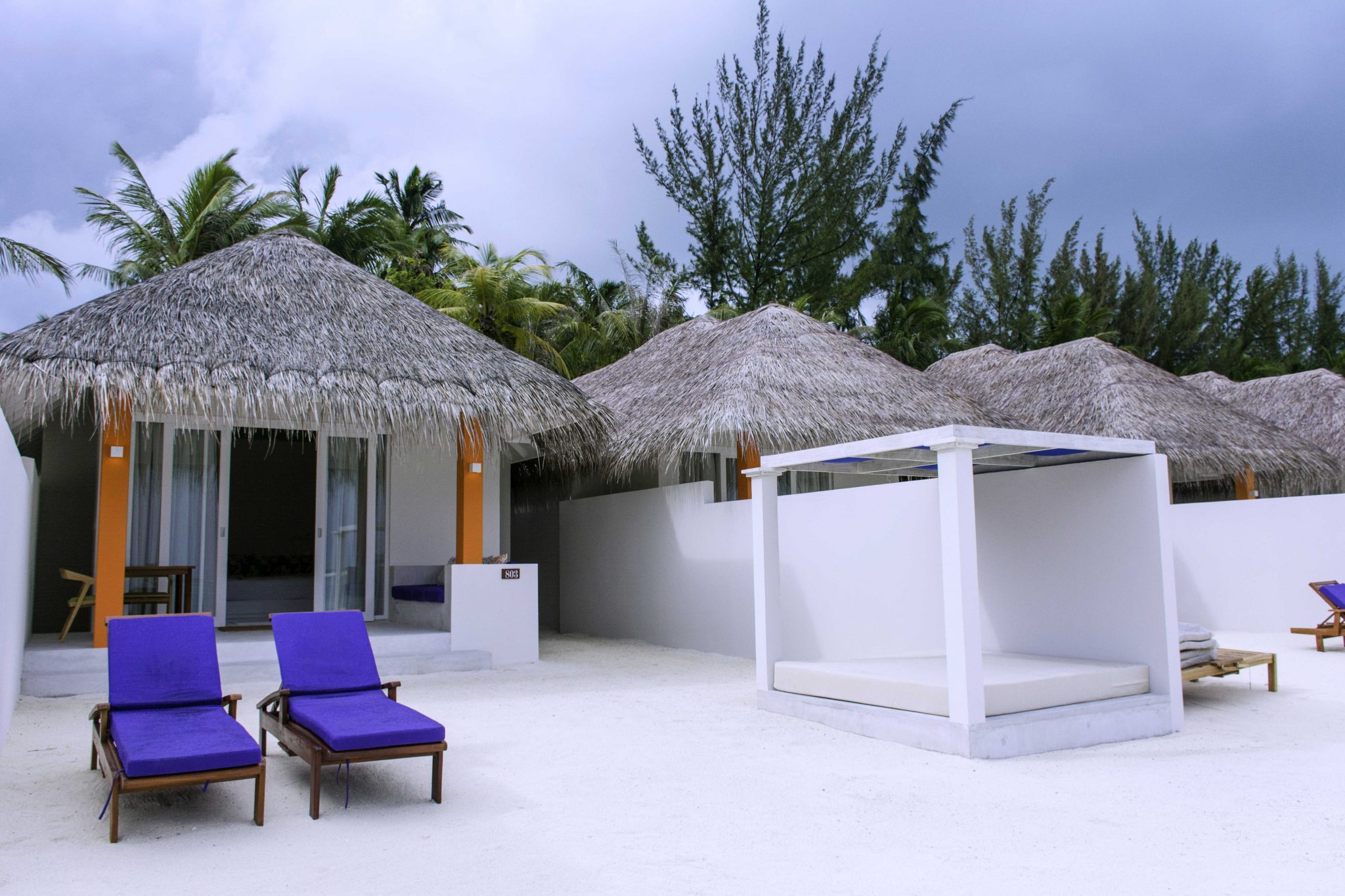 Grand Beach Villas
Grand Beach Villas overlook the ocean and provide extra space with multiple daybeds and spacious outdoor bathroom.

Maximum Occupancy: 3 adults or 2 adults & 2 children
64 sq m
Grand Beach Villas with Pool
Immaculately-styled villas with extra living space, outdoor bathroom with twin vanity and private outdoor pool overlooking the ocean.

Max Occupancy: 4 adults or 2 adults & 3 children
80 sq m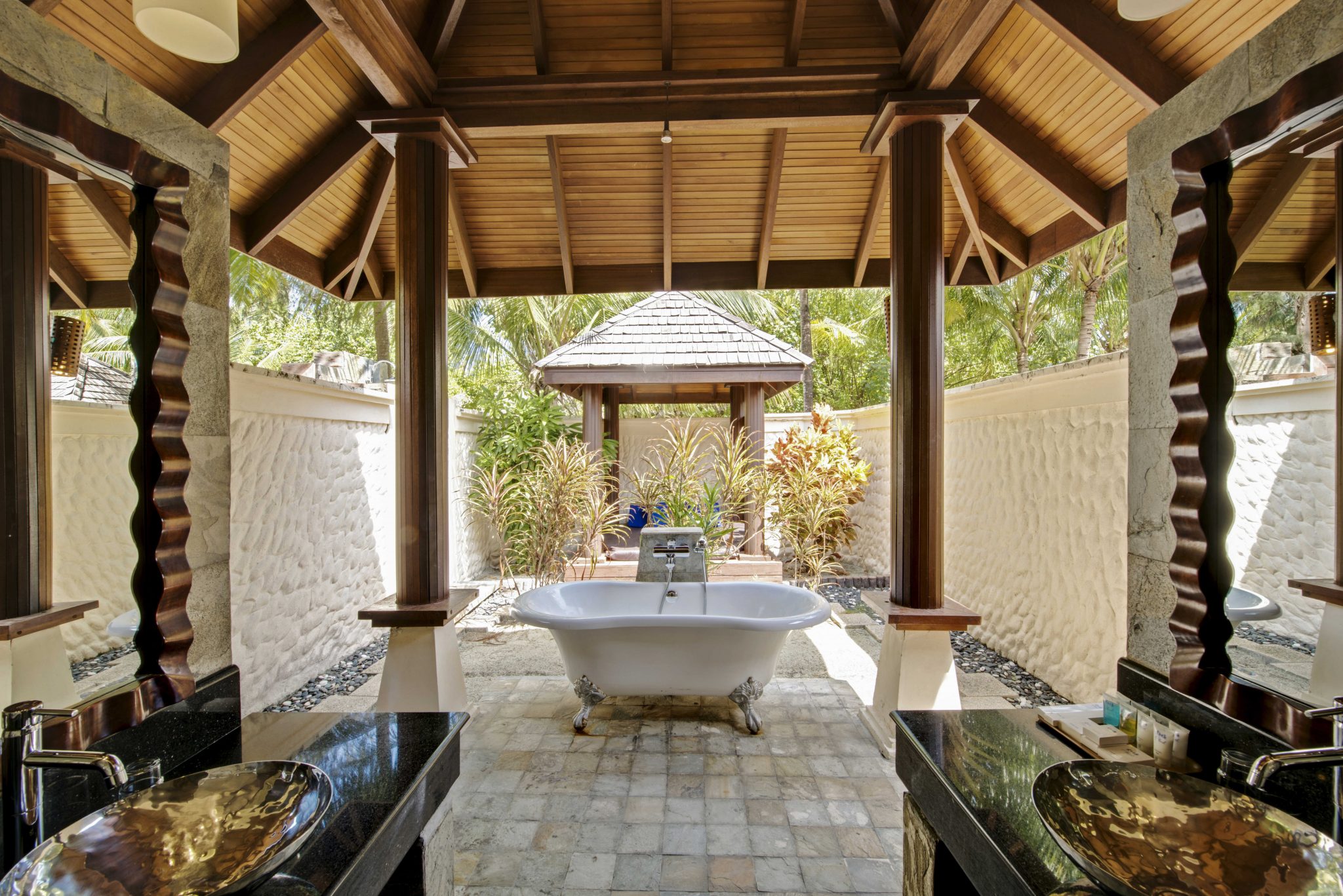 Beach Villas
Each of the Beach Villas face their own private stretch of beach and lagoon. The villas double doors open out to a private veranda equipped with day lounger.

The en-suite bathroom opens out on the enclosed private courtyard and has a roll top bath, double vanity and open air rain shower.

Maximum Occupancy: 3 adults or 2 adults & 2 children
84 sq m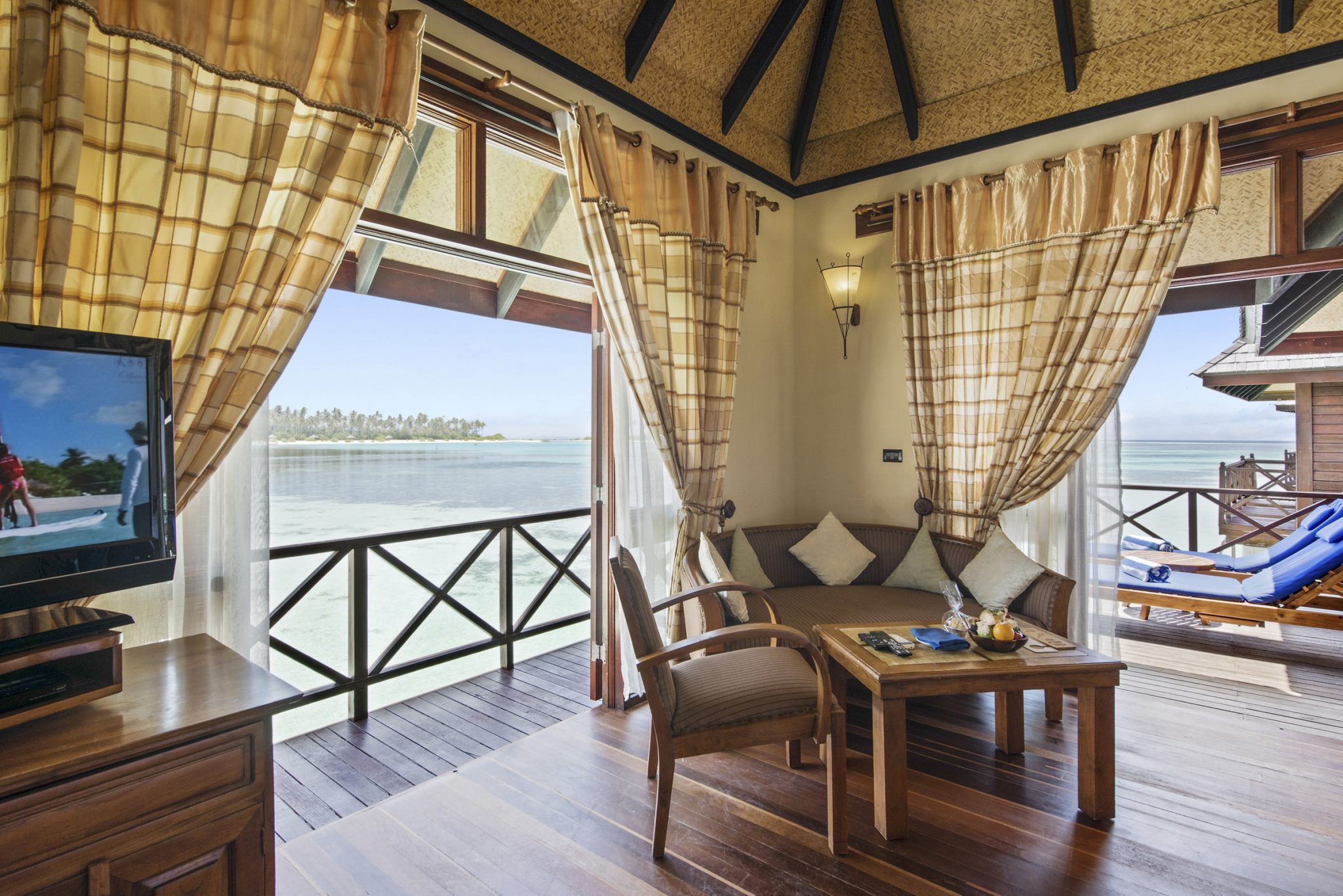 Deluxe Water Villas
Enjoy inspiring views over the Indian Ocean when you stay in a Deluxe Water Villa.

Each over water villa has a 4 poster queen size bed, private sun deck with loungers and direct access to the lagoon.

Maximum Occupancy: 3 adults or 2 adults & 1 child
64 sq m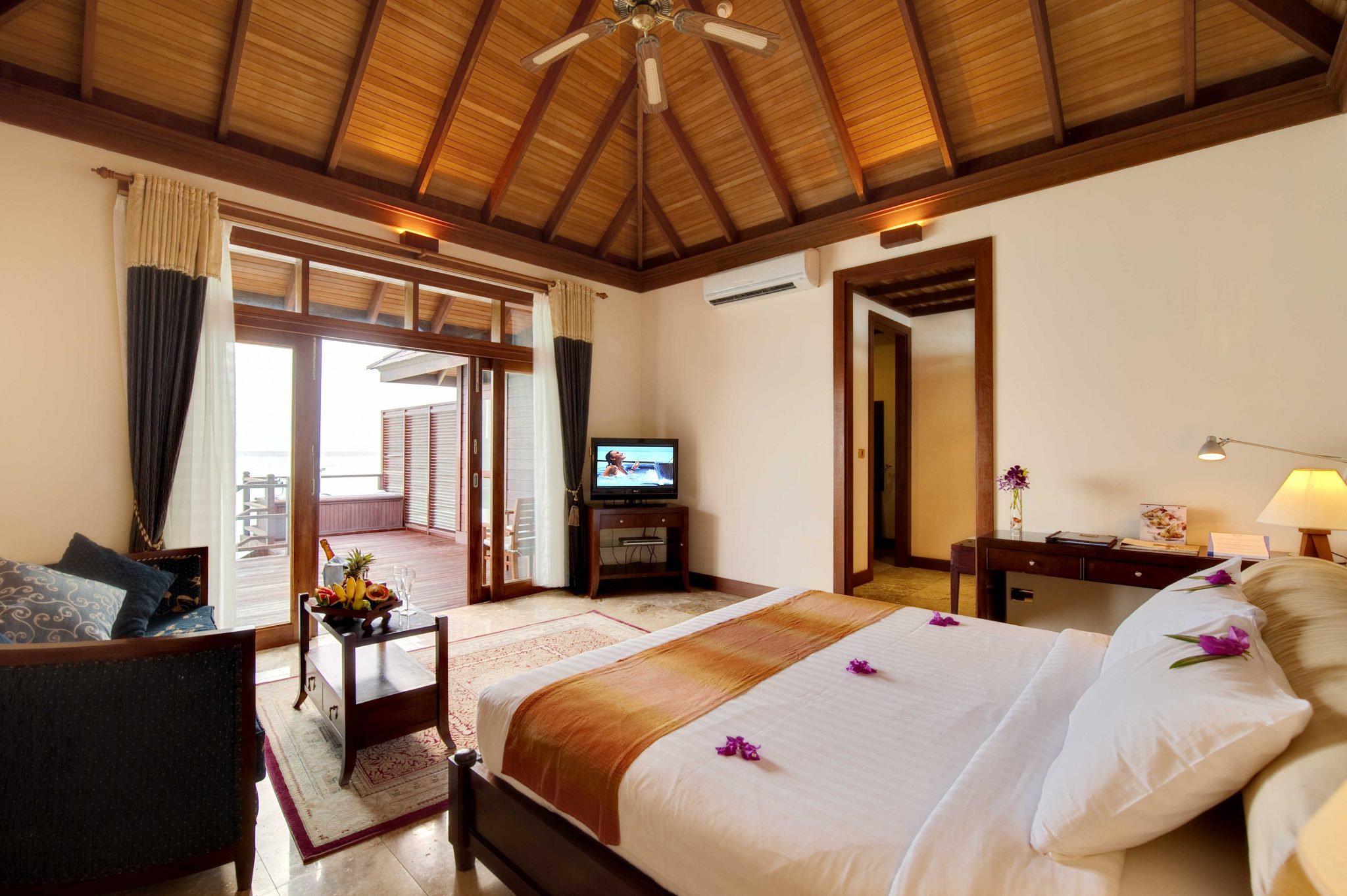 Jacuzzi Water Villas
Set on stilts over the lagoon, these impressive villas benefit from a luxurious bathroom with roll-top bathtub, king size four-poster bed and sun deck with private Jacuzzi.

Maximum Occupancy: 3 adults or 2 adults & 1 child
82 sq m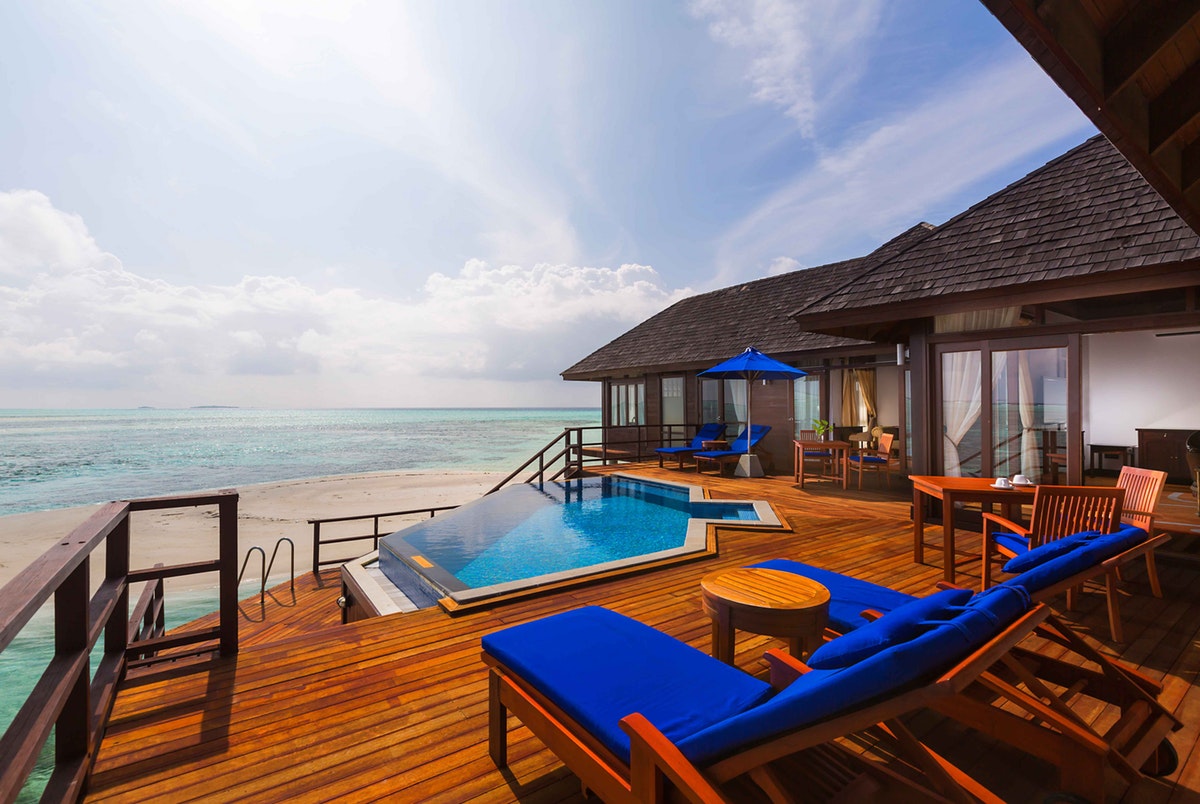 Presidential Water Suites
These ultra-luxurious suites are located at the far end of the water villa jetty, ensuring complete privacy and unparalleled views of the Indian Ocean.

Each has two bedrooms, open plan living and dining area, kitchenette and spacious double-level deck with pool.
Sunset Restaurant:
The resort's main overwater restaurant which serves a wonderful selection of buffet-style dishes and also has live cooking stations. Dine indoors or head to the extensive open deck and enjoy your meal under the starts.
Lagoon Restaurant: Down by the beach, the Lagoon Restaurant offers Mediterranean Cuisine for lunch and dinner.
The Four Spices: Asian food at its finest! The overwater setting is a lovely place to enjoy Asian cuisine which has highlights of Japanese, Indian, Thai and Maldivian flavours.
Island Pizza: Fresh pizza, deli-style sandwiches and juicy burgers.
The Plankton Grill: This amazing outdoor seafood restaurant has an open-style kitchen and serves a superb selection of seafood including crab, lobster and fresh red snapper.
Your Holiday Starts Now
Why not chat to one of our experts!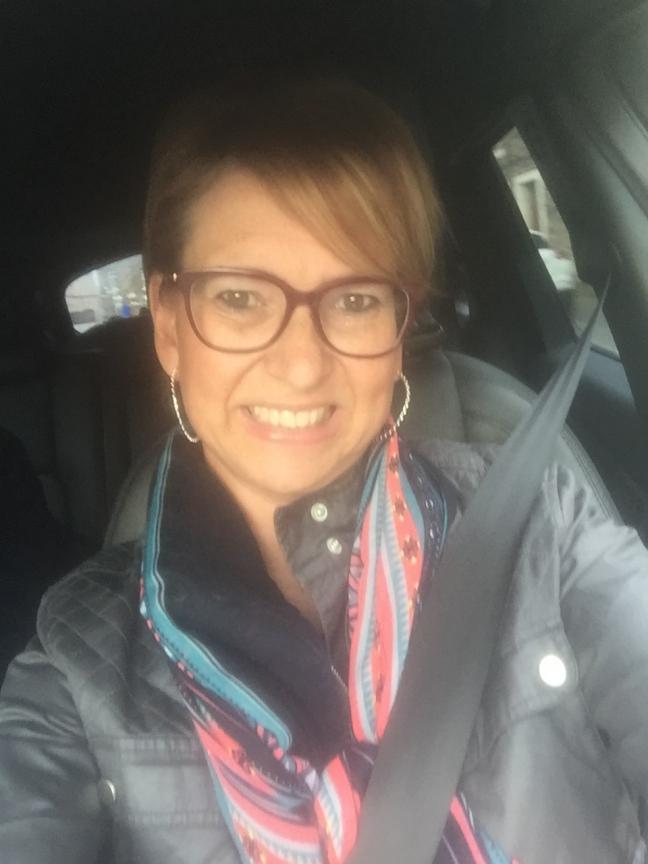 Start your holiday now with a conversation with one of our Maldives Personal Travel Experts!
We'll call you back
Leave us your contact details and we will be in touch.