Breakfast is at 8am and again its a great choice.
We head out at 9am, the day starts with a tour of the Medina an area covering 6000 acres which originally had 7 gates - now there are 24 gates as the area has grown over the centuries. No building is allowed to be higher than the minaret of the Koutoubia Mosque which has stood guard over the city since the 12th Century.
From here we visit the Jewish Quarter – an area that has received a lot of funding from the government in order to keep its traditions/history alive. The Bahia Palace (means brilliant) is found in this area – and we are given time to explore the inside of this palace. Built between 1866 and 1867 by Si Moussa (advisor to the sultan) and then continued by his son Bou Ahmed, this sprawling palace is set over two acres in the middle of the Marrakech Medina and features 150 rooms, including a harem section located just off the sun-filled Court of Honour. Bou Ahmed lived here with his four wives and his (24?) concubines.
The traditional Andalusian style gardens are filled with orange trees and colourful plants and indoors there are beautiful zellige-tiled fireplaces and floors and colourful stained-glass windows which created colourful patterns in the afternoon sun. After this we visit a spice/herbal shop where we are all given a seat (and a basket for our purchases!) and we are given an informative run through of the healing properties of many of the products on sale – rub Orange Blossom Oil behind ears to aid sleep, apply Verbena Oil to reduce freckles, Argan Oil – 2 drops on the face daily, combed through hair and left for 30 minutes. Add half a teaspoon of cumin to cold water for upset stomachs – there was a lot more information too! Well worth a visit and you'll be sure to purchase a remedy for something.
Late afternoon we head to the Intrepid Head Office for Morocco located in Marrakech, we meet the team and enjoy tea and biscuits with them – this is where we meet Zahra – who tells us of her personal journey with Intrepid from attending one of the boarding houses as a student with Education For All to her present role as head of reservations in Marrakech – a truly inspirational story from a truly inspirational woman – just perfect for today's International Women's Day.
From the office we head to dinner with some of the staff joining us. Dinner is at the stunning Almaha Riad – housed in the former Royal Stables – built around a large central courtyard that gives the onlooker the feeling they are looking at water – this Riad is full of carved wood, mosaic tiles and beautiful glass lanterns,
A description will not do the place justice it must be visited to be appreciated. Drinks and canapés were served on the rooftop terrace which was beautiful and I loved how each room in the Riad had its own outdoor private space on the terrace as well.
Dinner was served off the main courtyard in a very unique library setting complete with secret passage! After dinner we return to our hotel and are off to bed ready for tomorrows return to the UK.
My Highlights Of Morocco:
Meal at Dar Dada, Casablanca – great meal in a stunning setting
Hassan II Mosque – privileged to see the inside of monumental mosque
Rabat – beautiful city which I would be keen to spend more time exploring
Volubilis – such a sight, could of spent hours more exploring all the ancient ruins
Riad Royal Salem – what an incredible place to stay, the restoration of this riad is incredible
Medina of Fes – Belek! This place is awesome.
Making new friends – the whole group were fantastic, great friends made.
Moroccan home meals – these were outstanding and a real highlight of the trip, a new experience for me and one I would actively encourage others to take part in.
Widiane Resort – A superb lakeside setting, perfect for those looking to escape for a few days or longer but with all modern facilities.
Call To Prayer – A hauntingly beautiful sound heard throughout the day
Riad Almaya – a beautiful place to visit/stay stunning use of local products
Adil – surely the top tour guide in the whole wide world 
If you have not yet been to Morocco or are thinking of a return visit I would say please do not hesitate, its a fascinating country filled with exotic sights & sounds yet not even 4 hours from the UK. Whether you are looking for a beach based holiday, a city break (their are numerous options), a touring holiday or an activity holiday Morocco has it all and I've been lucky enough to discover some of its gems.
Your Holiday Starts Now
Why not chat to one of our experts!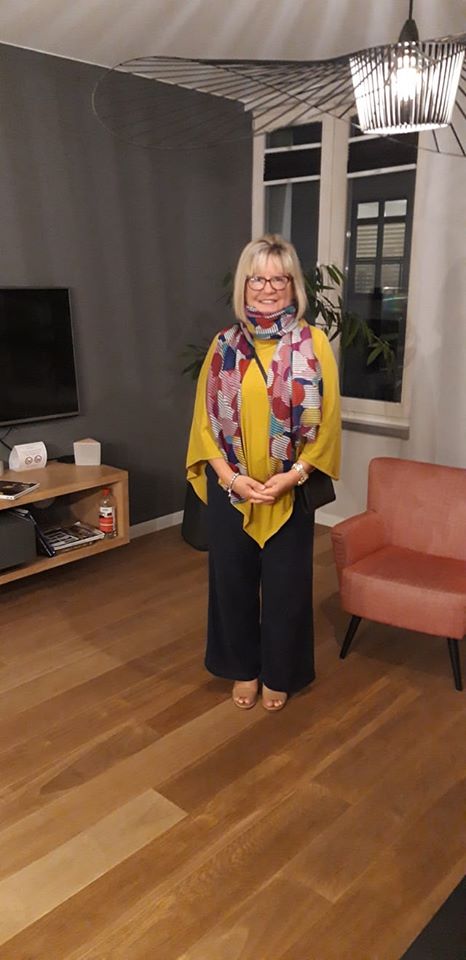 Start your holiday now with a conversation with one of our Morocco Personal Travel Experts!
We'll call you back
Leave us your contact details and we will be in touch.