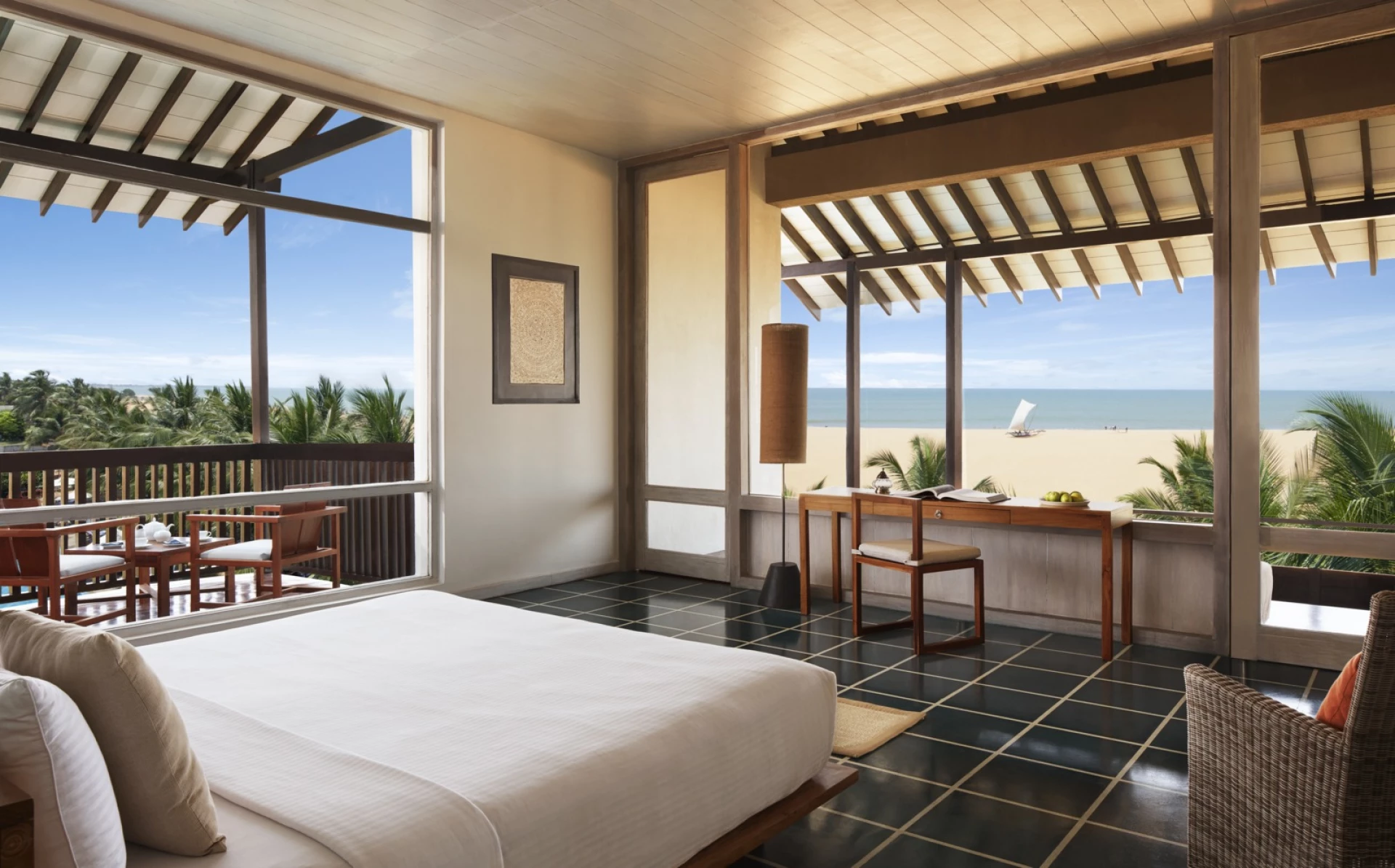 Jetwing Blue, Negombo
Contemporary comfort by the sands of Negombo Beach
Jetwing Blue is a contemporary hotel which sits by the welcoming sands of Negombo Beach and is well situated for allowing easy access to the rest of this wonderful island.
The hotel offers a good selection of comfortable rooms and suites, many with stunning sea views. The city of Negombo is just 20 minutes away and there are plenty of Sri Lankan adventures to be had if you fancy exploring further afield.
There are two swimming pools, a modern gym and guests can book in for a game of tennis at the nearby Jetwing Beach hotel. The hotel also has an in-house spa offering a luxurious selection of treatments and therapies.
Excellent dining awaits at the hotel's main restaurant – The Kitchen, with the Centre Point Grill & Bar also available for light snacks and drinks.
Don't miss the fabulous views and exotic cocktails at The Outrigger poolside bar and the elegant Float beachfront bar.
Luxury Holidays for Couples
Overview

The modern rooms and suites have air conditioning, double or twin beds, satellite TV, bathroom with rain shower, bathrobes, slippers, minibar, tea/coffee making facility, Wi-Fi, private balcony or terrace. Most rooms are equipped with a bathtub.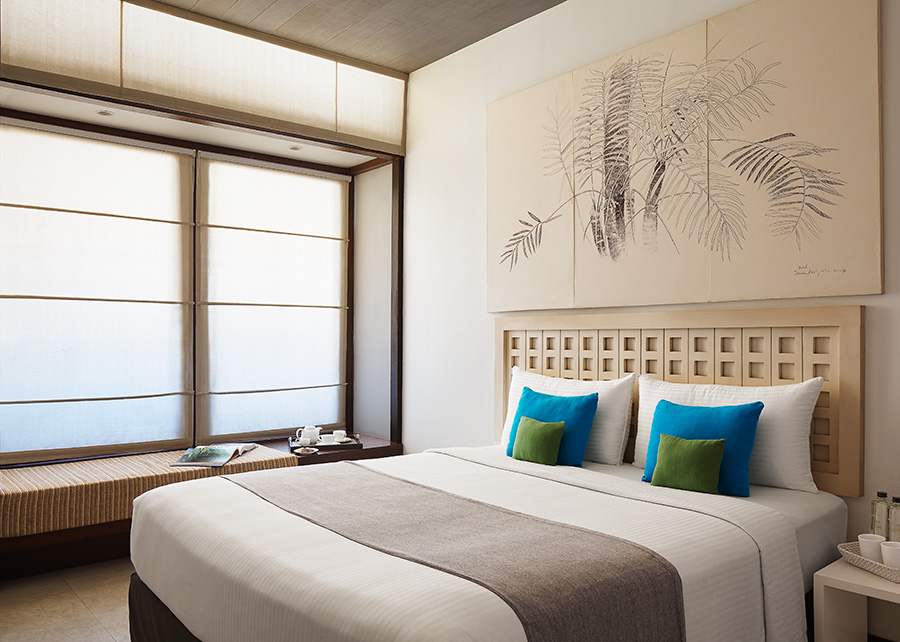 Annex Rooms
Cosy rooms located across the road from Jetwing Blue. Annex Rooms look over the bustling beach strip of Negombo and offer a compact retreat for couples.

Please note, Annex Rooms do not have a terrace or balcony.

Max Occupancy: 2
18 sq m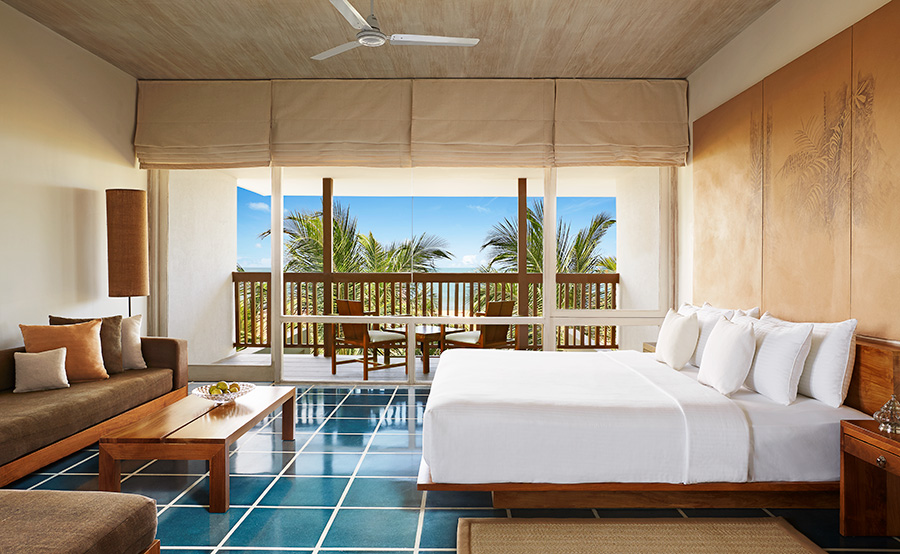 Deluxe Rooms & Super Deluxe Rooms
Delightful, bright and airy rooms with Super Deluxe Rooms offering more space than Deluxe Rooms and both having views of the Indian Ocean.

Max Occupancy: 2
59 sq m or 85 sq m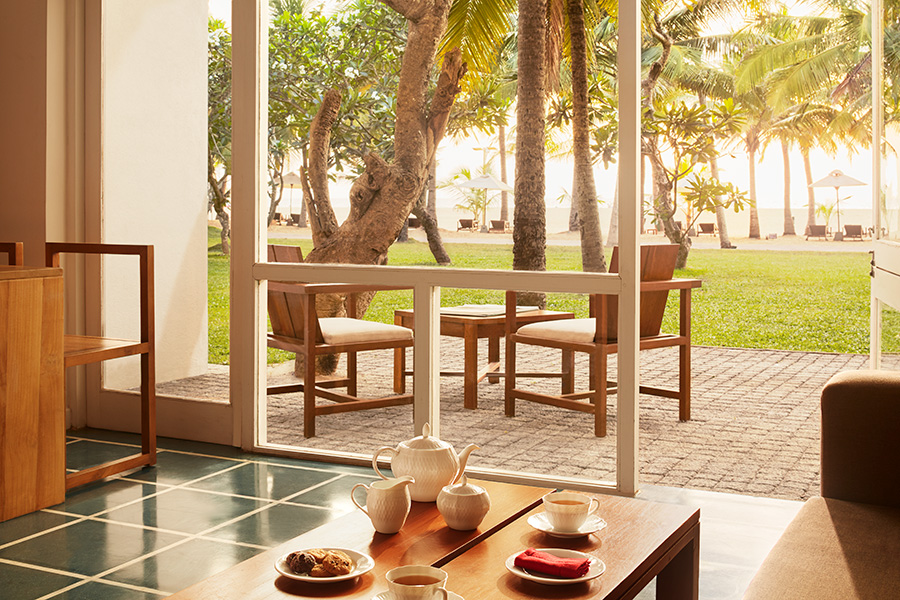 Family Rooms
The resort has 3 Family Rooms, each fitted with a separate sitting area and space to accommodate an extra bed or cot if required.

87 sq m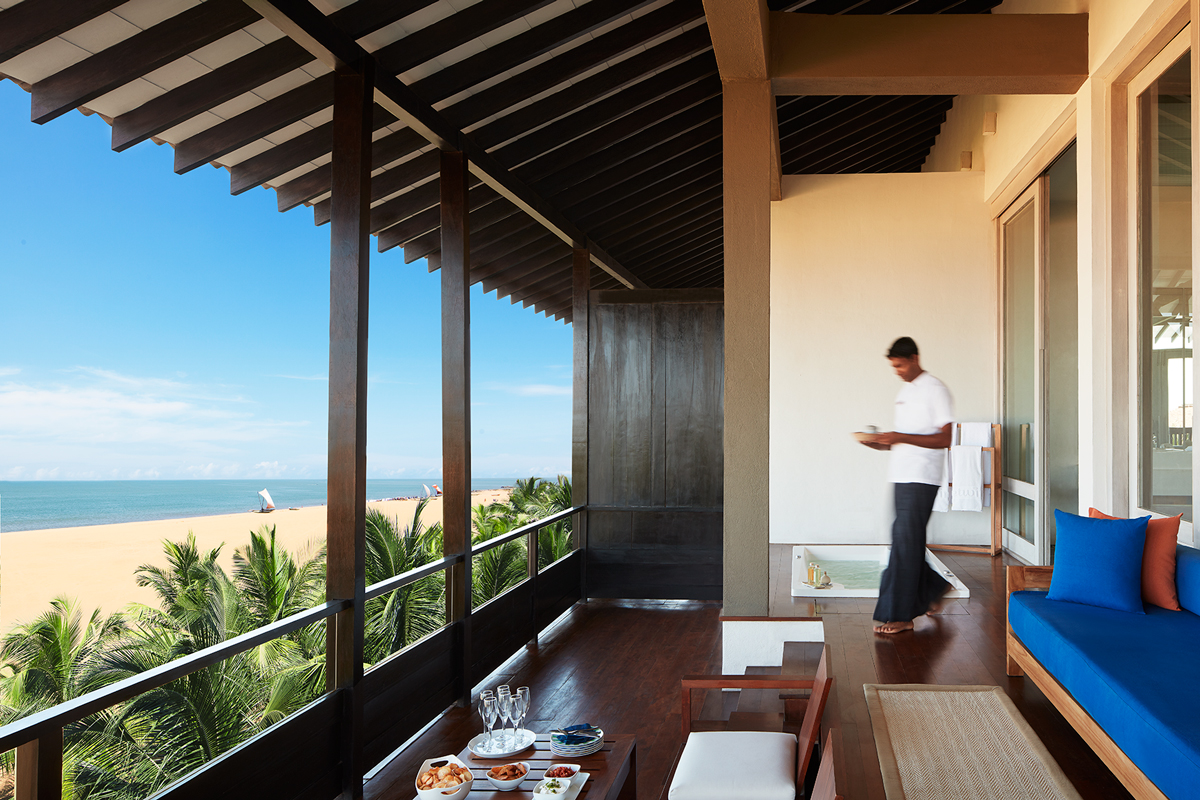 Suites
Luxurious suites located on the top floor of the hotel. Each has a large balcony with stunning ocean views and an outdoor lounge with Jacuzzi plus personalised butler service.

Max Occupancy: 2
175 sq m



The Kitchen:
An open kitchen where you can enjoy magnificent views of the coastline and a wide selection of mouthwatering eastern and western dishes.
Centre Point Grill & Bar: A delightful casual restaurant on the sandy shores of the beach. Served grilled specialities and refreshing cocktails.
There's also the Sushi Bar and Signature Dining experiences can be arranged on request such as a private dinner by the ocean.
Your Holiday Starts Now
Why not chat to one of our experts!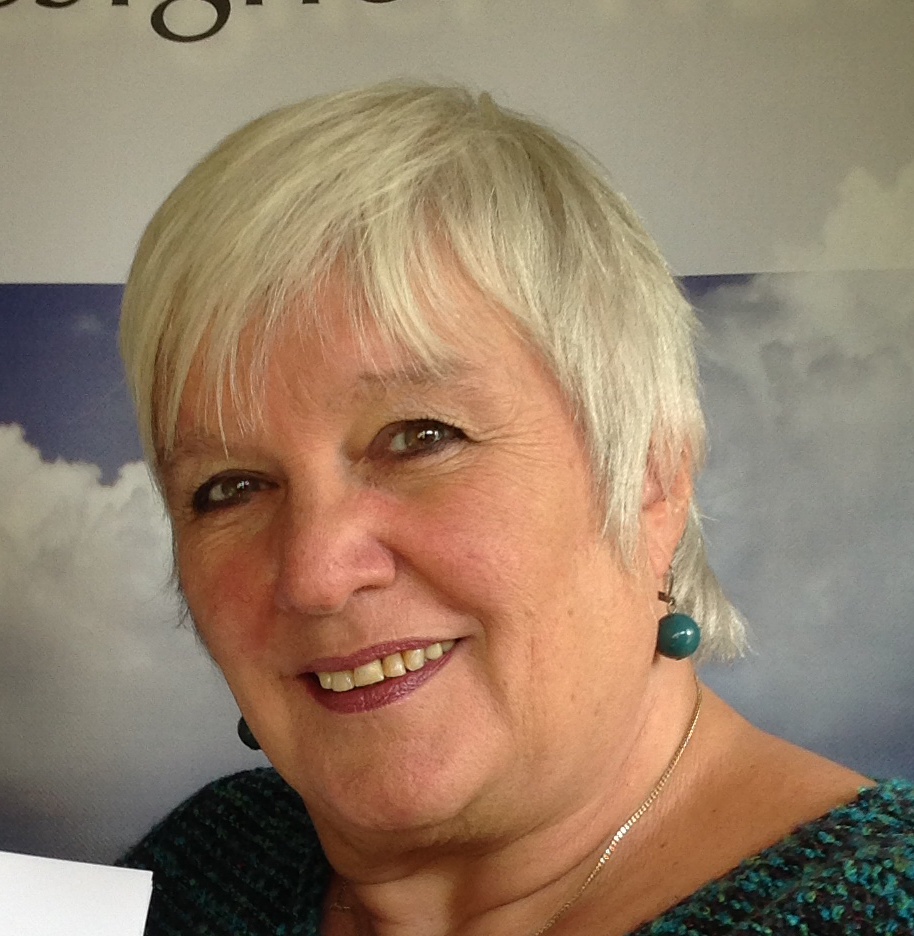 Ava Coffin
Designer Travel Expert
02380 863663
07833 504985
Start your holiday now with a conversation with one of our Sri Lanka Personal Travel Experts!
We'll call you back
Leave us your contact details and we will be in touch.