Myconian Avaton Resort
Supremely stylish accommodation and exquisite dining awaits
Myconian Avaton is a luxury resort built in a Cycladic but modern style close to Elia Beach. It's also just 10 km from the popular cosmopolitan town of Mykonos.
The sea-view accommodation is supremely stylish and the dining utterly exquisite. You'll find everything you need at this five star resort to totally relax and pamper yourself for a perfect holiday experience.
The hotel is just a few steps away from the sands of Elia beach and there's plenty more beaches to explore including Platis Gialos, Super Paradise, Psarou and Kalo Livadi. There's also an outdoor infinity pool with comfortable sunloungers.
The friendly and experienced concierge staff are on hand to assist you with travel arrangments, private excursions or reservations to help you make the most out of your time on Mykonos. Services that can be arranged upon request include butler service, pre-arrival shopping service, packing and unpacking service and leisure activities such as watersports and horseback riding, etc.
Avalon Spa has a range of personalised treatments and massages and has state of the art thalassotherapy pools as well as a steam bath and gym. Guests can enjoy a relaxing facial or massage, take a dip in the indoor heated pool and relax in the comfortable lounge.
(Please note that the hotel does not allow children under 12 years of age).
Luxury Holidays for Couples
Overview

The luxurious rooms at Myconian Avalon have Wi-Fi, Lightning iPad/iPhone/iPod Bluetooth wireless speaker dock, satellite TV, air con/heating, minibar, safety box, hairdryer, slippers and luxury toiletries.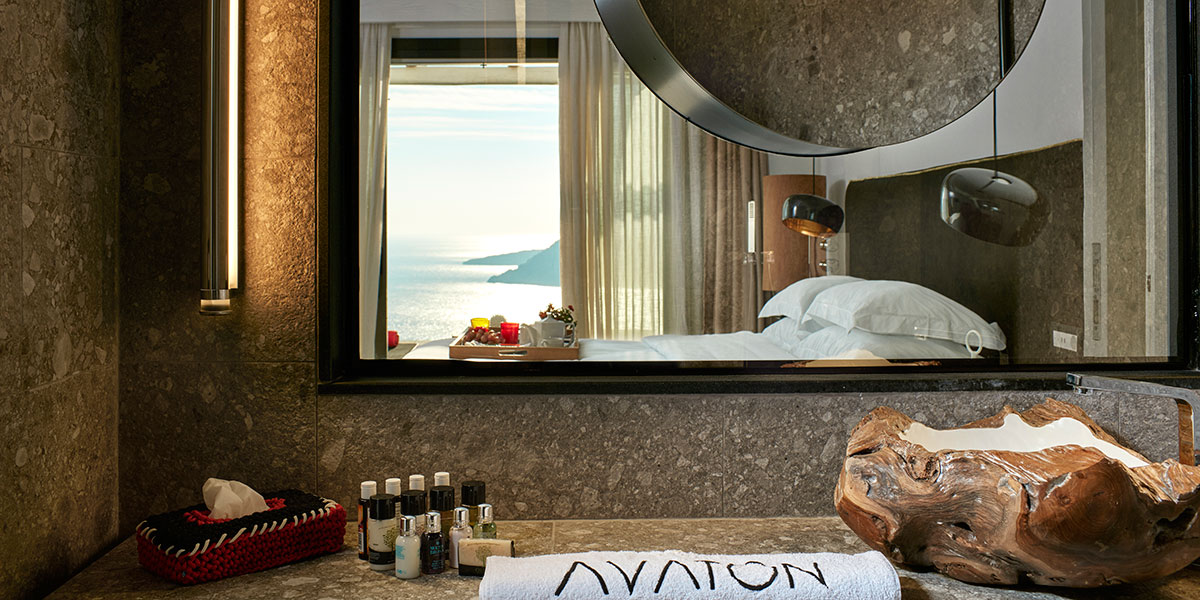 Pure Sea View
Cutting edge design is on display in these comfortable rooms which have a designer bathroom, private furnished balcony and panoramic sea views. Also available with outdoor Jacuzzi or private pool.

Max Occupancy: 2
28 m²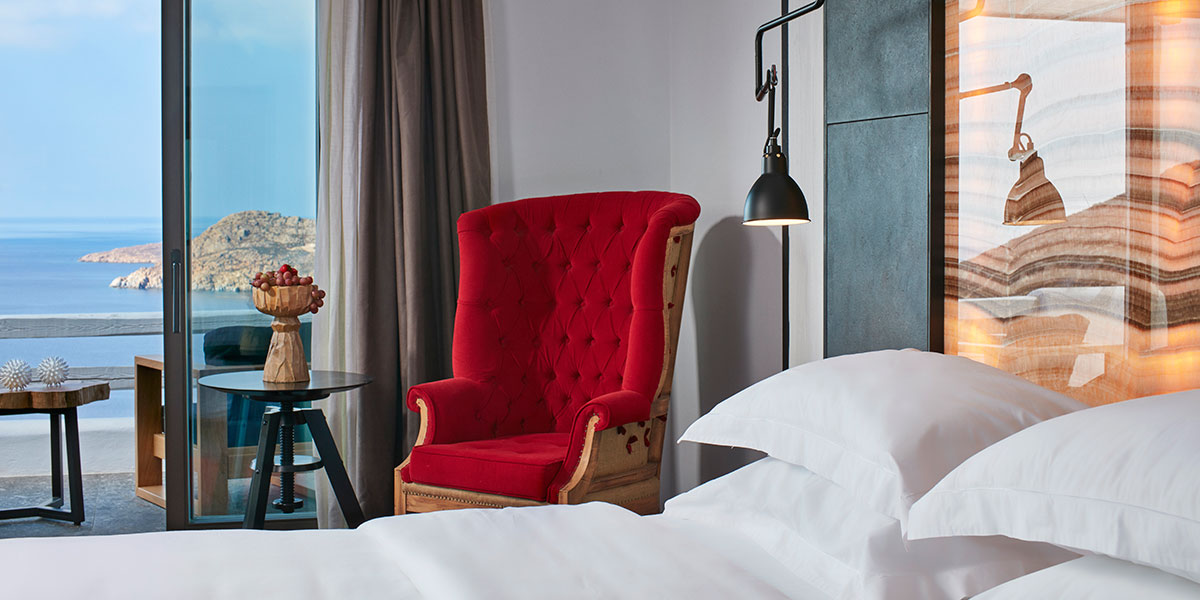 Temptation Sea View
Luxurious rooms with stone and woodcraft design elements, king/twin beds, designer bathroom and private furnished balcony with sea views of Elia Beach. Also available with outdoor Jacuzzi or private pool.

Max Occupancy: 3 adults or 2 adults & 1 child
35 m²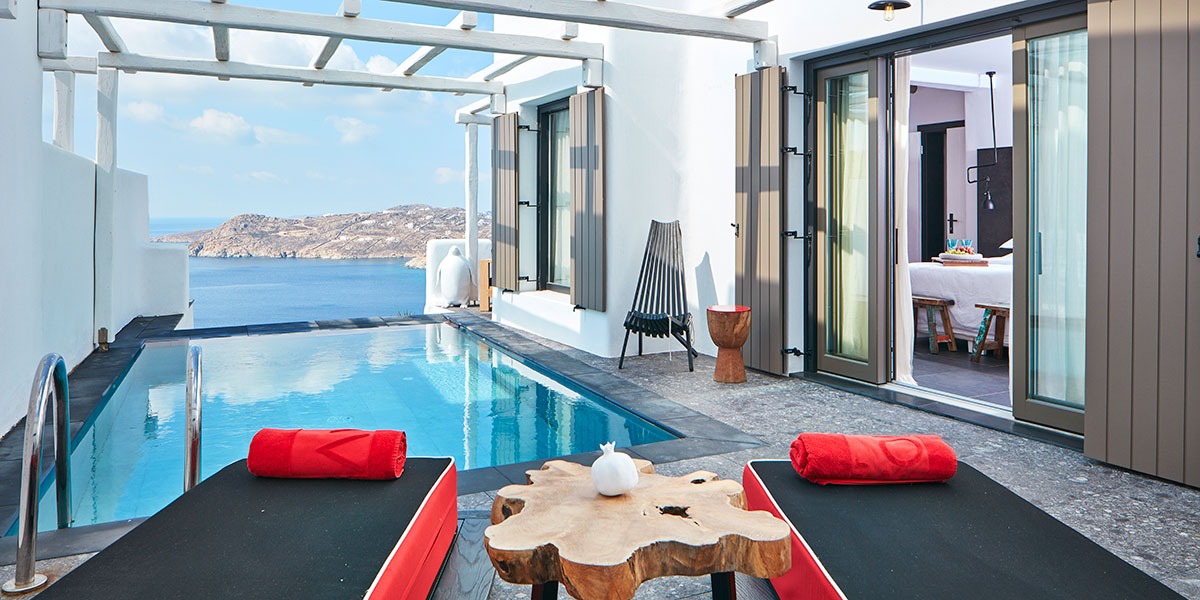 Mystique Junior Suite
Impeccably styled and spacious suites with a designer bathroom, custom carved stone elements, handmade woodcraft details and fully furnished sea view balcony. Also available with outdoor Jacuzzi or private pool.

Max Occupancy: 3 adults or 2 adults & 1 child
45 m²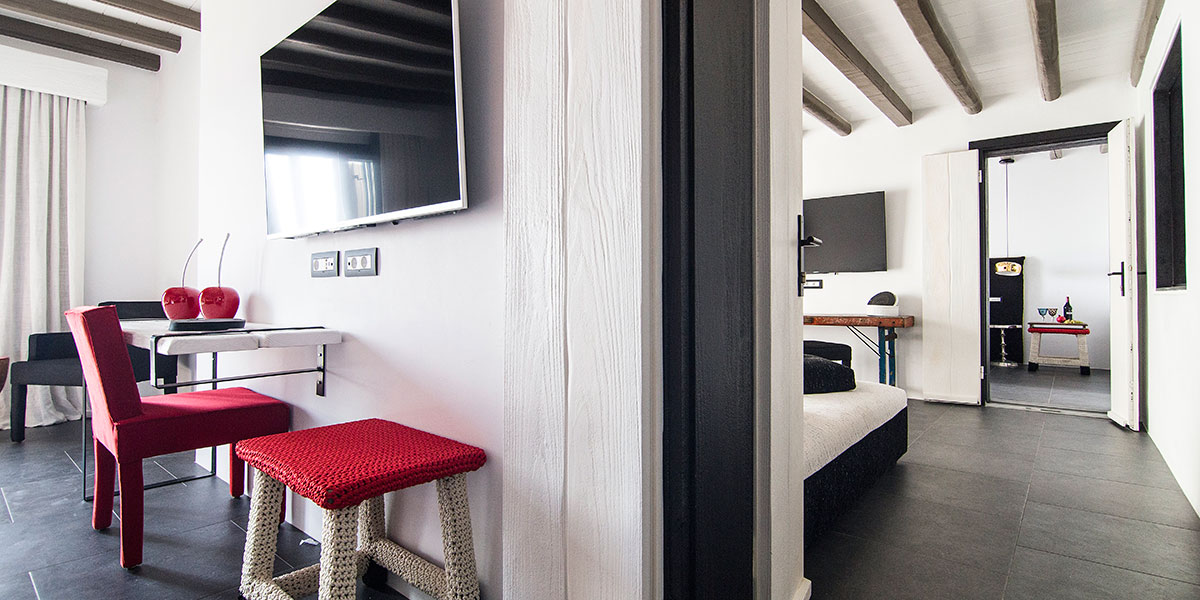 Pure In-House Villa - One Bedroom
Exclusive retreats with state-of-the-art amenities, a fully equipped kitchen, one master guestroom, two sofa beds and sea view balcony.

Two bedroom villas are also available.

Max Occupancy: 4 adults or 2 adults & 2 children
60-65 m²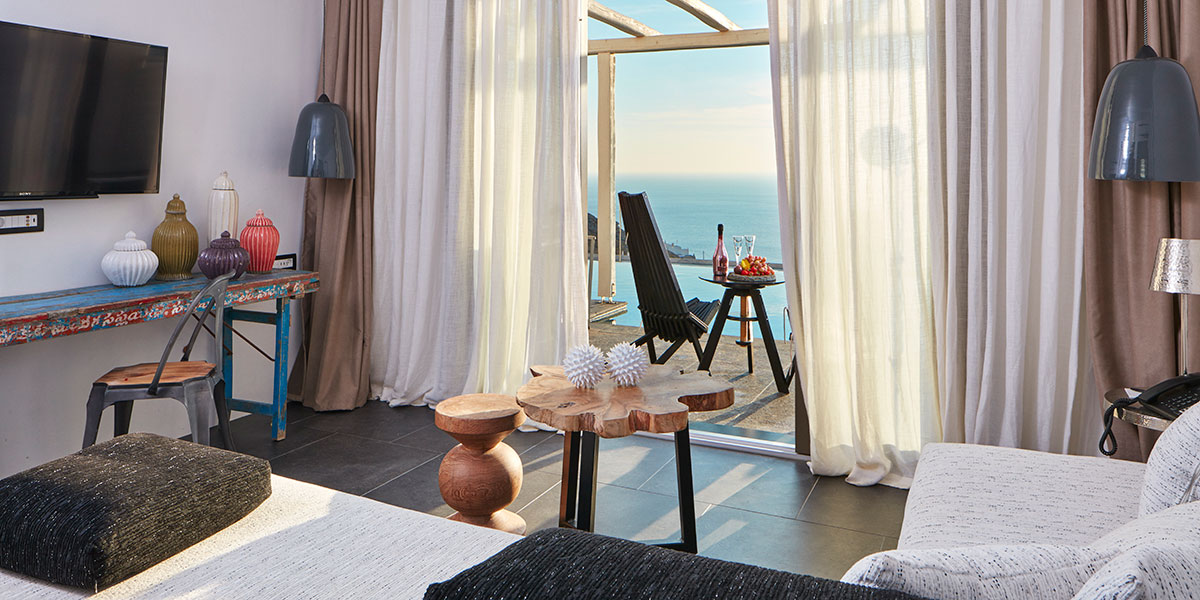 Temptation In-House Villa with Outdoor Jacuzzi - One Bedroom
Temptation Villas have breathtaking views over Elia Beach and a sunbathing terrace with private Jacuzzi.

Temptation Villas One Bedroom with Private Pool are also available, or Two Bedroom Villas with Jacuzzi or Outdoor Pool.

Max Occupancy: 4 adults or 2 adults & 2 children
60-65 m² interior, 50 m² exterior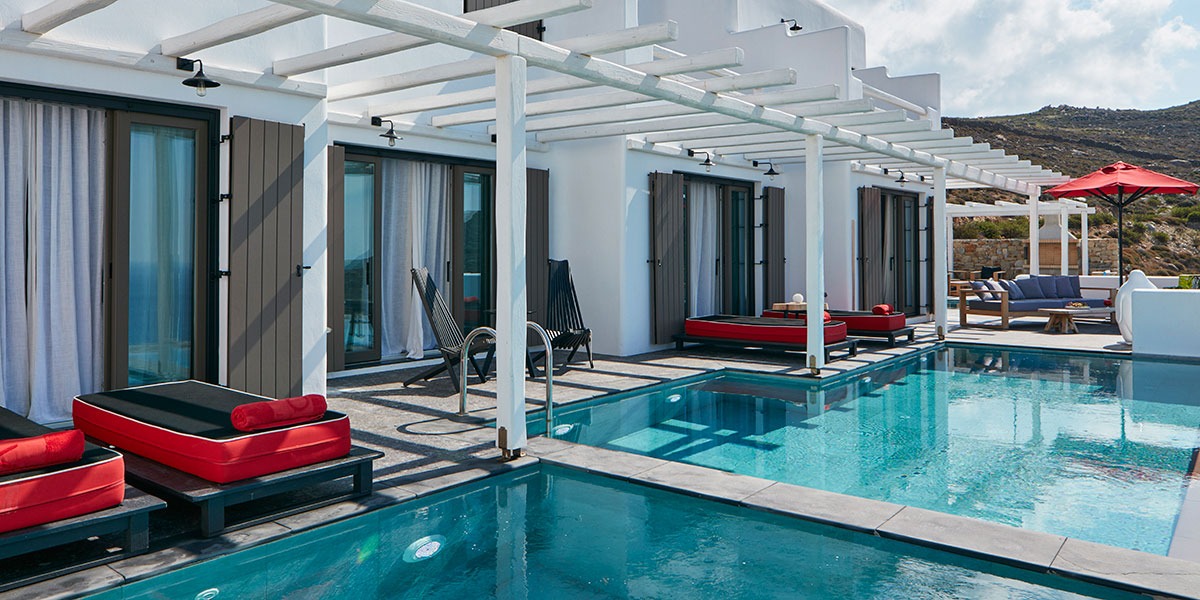 Mystique Villa
Ultra-modern, exclusive retreats with two master guestrooms, fully equipped kitchen, open-plan living room, sea views and furnished terrace with infinity pool.

Max Occupancy: 5
110 m²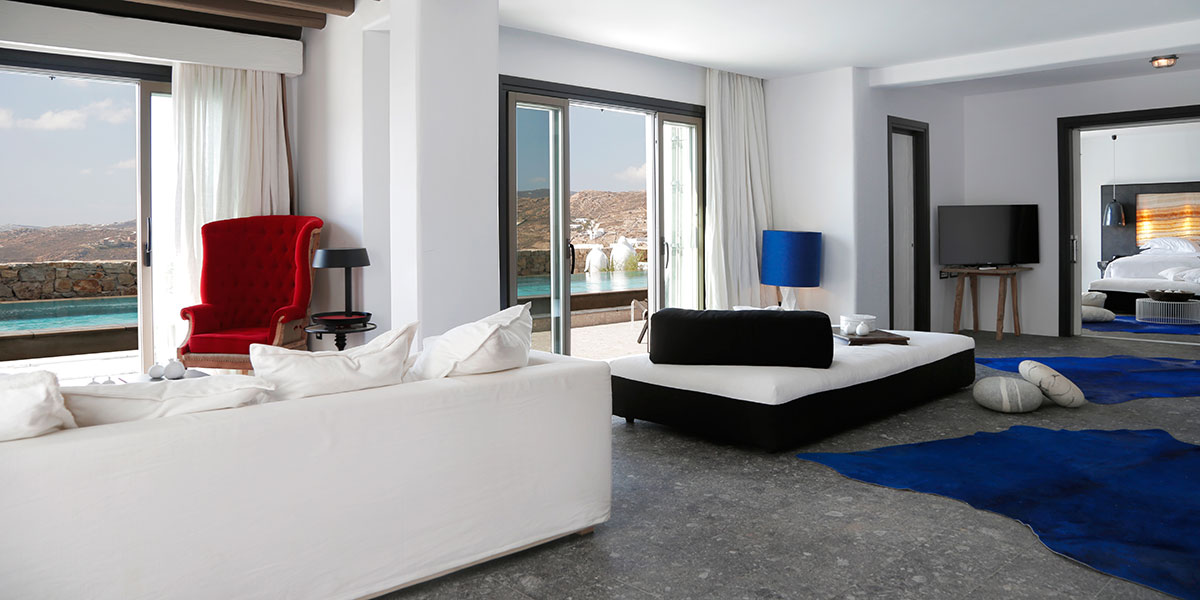 Apocalypsis Villa
Amazing accommodation with the personalised service of attentive and discreet staff. These villas are available with one or four bedroom and have a vast terrace with private pool.

Full details on request.

20-200 m²
 
Indoors and al fresco dining next to the pool and near Elia beach. Serves culinary creations using seasonal organic ingredients and locally sourced fresh produce where possible.
We'll call you back
Leave us your contact details and we will be in touch.