Luxury Holidays in Marrakech, Morocco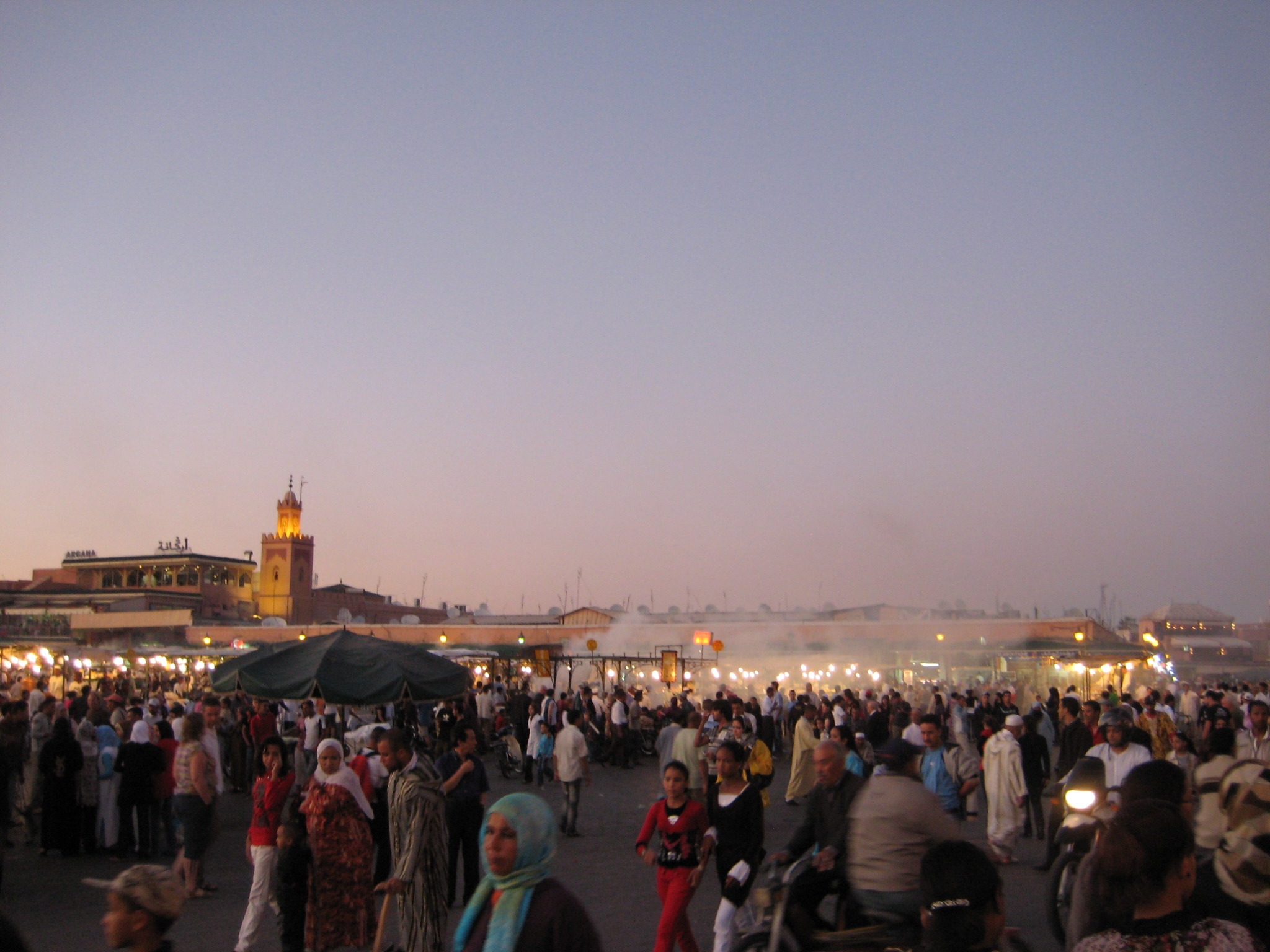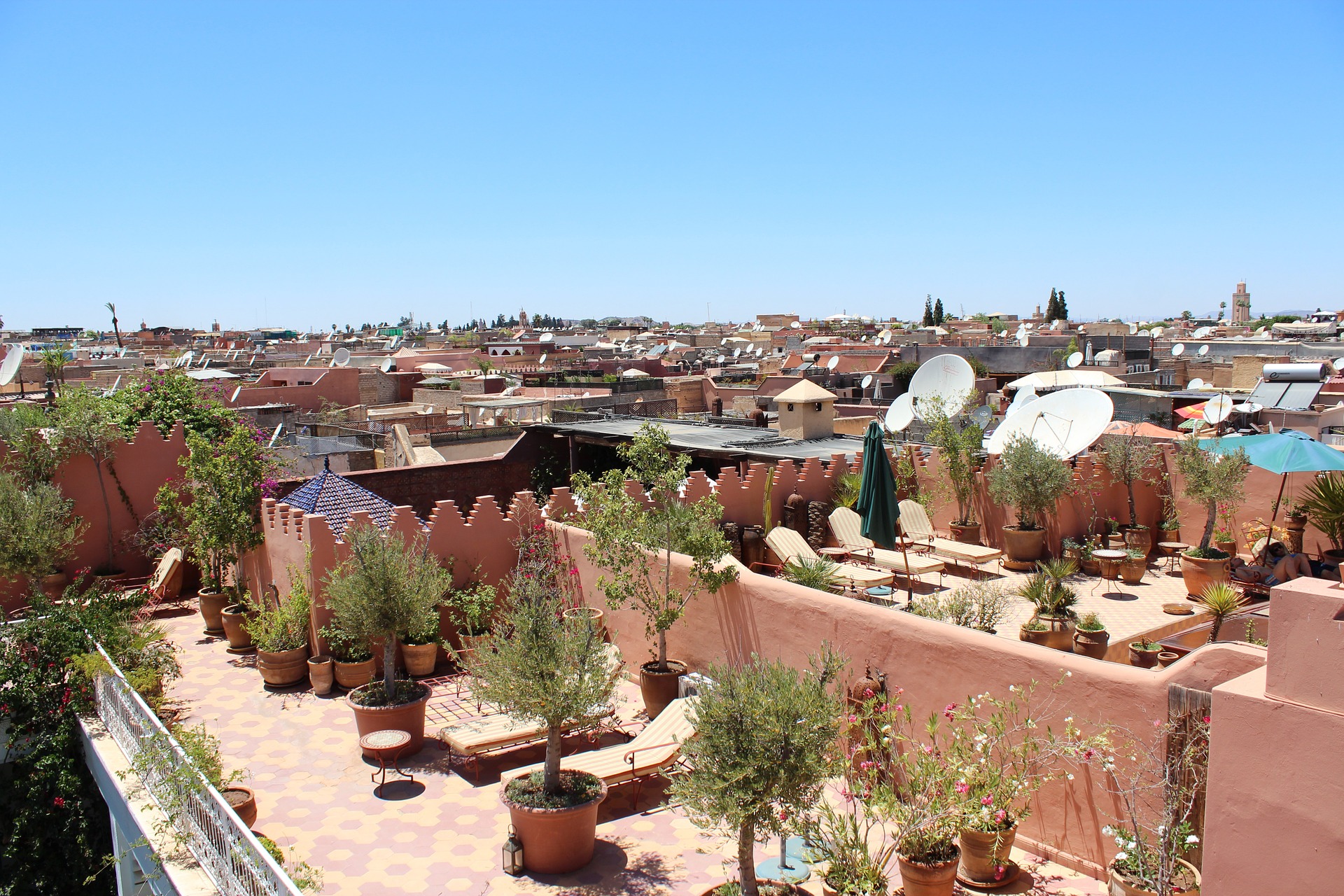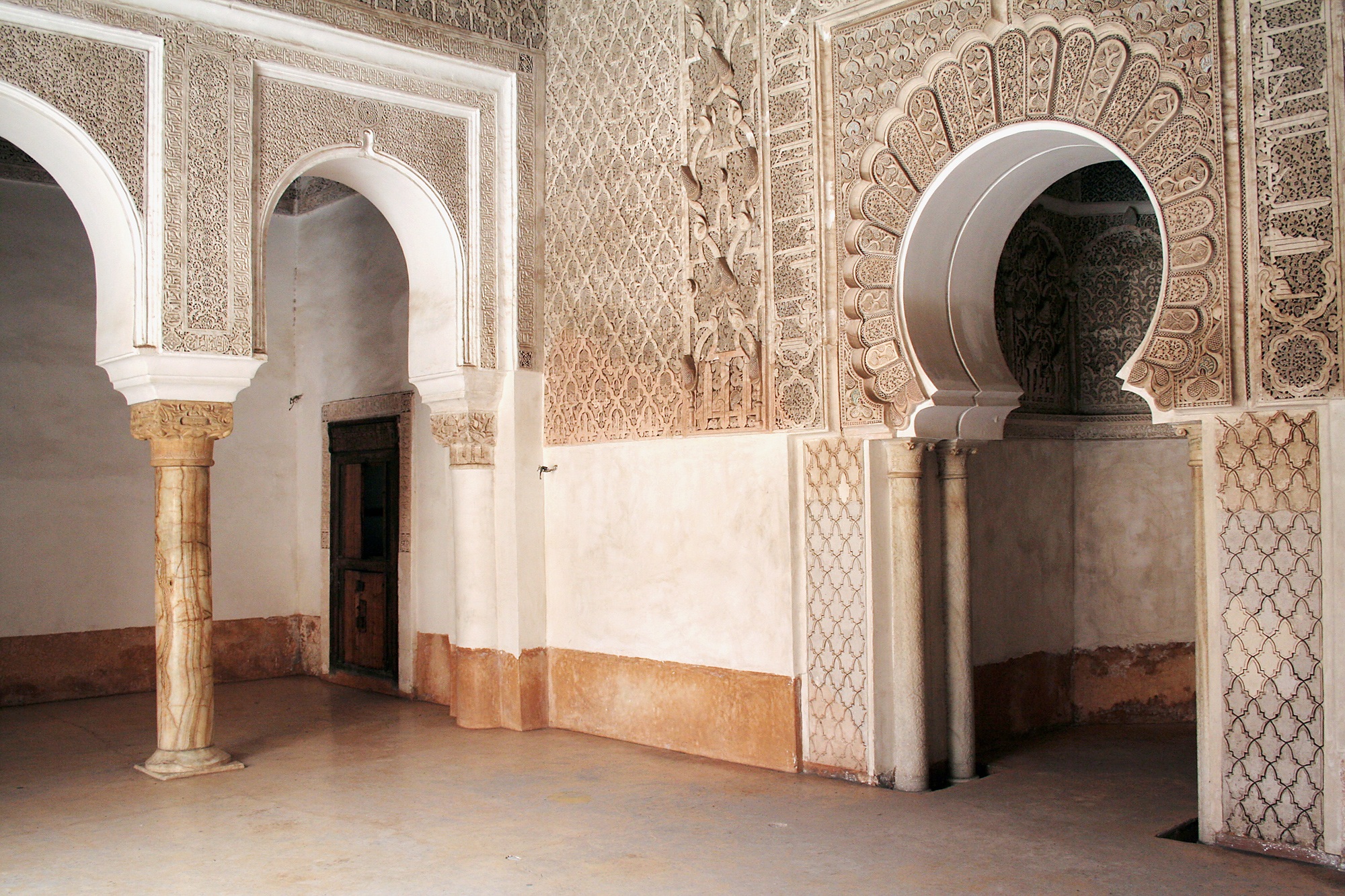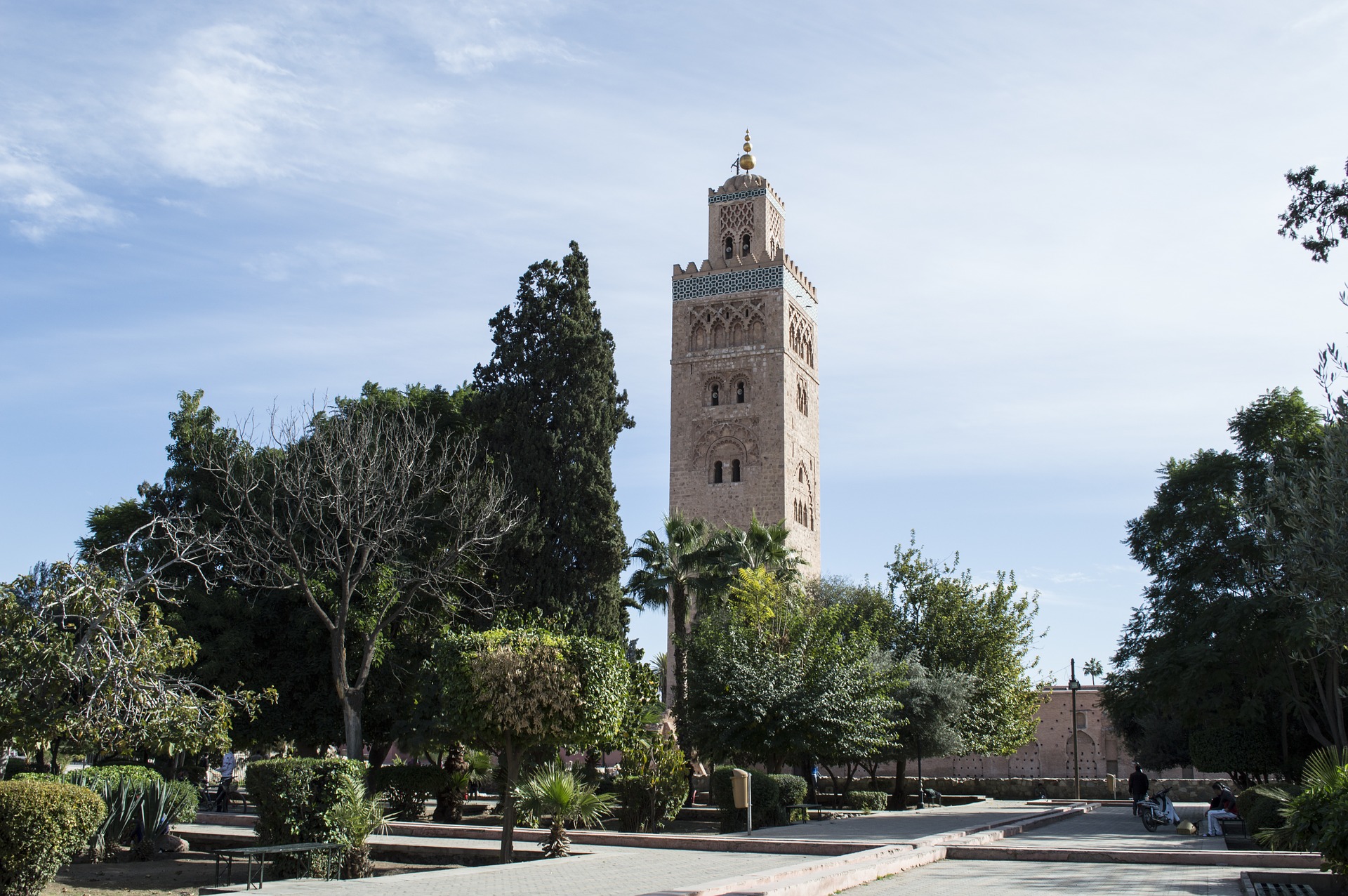 Travel Information
GMT +1 hour Currency: Moroccan Dirham
Climate Information
Although Marrakech is a year round destination, the best time to visit this fascinating city is in the spring and autumn when the temperatures are more bearable. At this time of year, the days are pleasantly warm and the nights are cooler. In the summer temperatures can reach 42°C, whilst in winter the night time temperatures can drop as low as 6°C and even temperatures below zero are not uncommon.
The Medina and Main Square
Venture into the winding streets and alleyways of the historic district of Medina where you find plenty of souks, markets and food stalls. The main square fills your senses with exotic sights, sounds and smells with story tellers, musicians and acrobats just waiting to entertain - absolutely magnificent!
Other fascinating sites to visit include The Bahia Palace which is still used by the king to welcome privileged guests. It was built in the late 19th century and was designed by the architect El Mekki. Situated in the Medina, as you enter through a courtyard, you are led to a beautiful Rhiad which is decorated with carved cedar wood.
The Koutoubia Mosque is the largest mosque in Marrakech and its beautiful minaret dominates the skyline. Construction began in around 1150 and took several years to complete. The minaret reaches almost 70m and is topped by copper spheres of decreasing size.
More About Marrakech, Morocco
Marrakech is the fourth largest city in Morocco after Rabat, Casablanca and Fes. It is situated in the foothills of the Atlas Mountains approximately 150 miles from the coastal town of Agadir. With its old fortified city walls, it's one of the busiest cities in Africa and, with a flight time of just less than four hours from the UK, this is an ideal tourist destination if you're looking for a taste of Africa. You can find top-notch five-star resorts here which are suitable for both
couples
and
families
, as well as cosy
boutique retreats
which are a
honeymooners
dream. This is a city that truly has exotic charms with its stunning medina, souks, snake charmers, fortune tellers and spice aromas. The medina is certainly very popular with its narrow alleyways full of traditional artisan workshops, markets and riads. The main square features a plethora of market stalls trading in such exotic specialities as sheep's head soup, mint tea and spicy cakes. There's also story tellers, musicians and plenty of acrobats to offer a complete range of entertainment. Other fascinating sites to visit include The Bahia Palace which is still used by the king to welcome privileged guests, and The Koutoubia Mosque with its beautiful minaret dominating the skyline. El Badi Palace is also very popular with its sunken gardens. When you fancy something different than exploring the 'Red City', you could take an unforgettable day trip out to the spell-binding Sahara Desert or the unforgettable Atlas Mountains. Designer Travel can tailor-make your bespoke holiday to Marrakech. We have a team of experienced and friendly travel experts and we will listen to what you want out of your holiday and come back to you with options which are suitable for your budget. We have experts that know and love this part of the world and who will do their absolute best to find you the break you want and deserve. You can book with confidence knowing that we are an award winning, ABTA bonded and independent travel company who can offer you a huge range of holidays and flights. Add to that our full after-sales service and you can see why customers are choosing to return to book with us year after year. To start your next holiday journey with Designer Travel, simply complete the enquiry form or give us a call. We'll be delighted to hear from you!
Your Holiday Starts Now
Why not chat to one of our experts!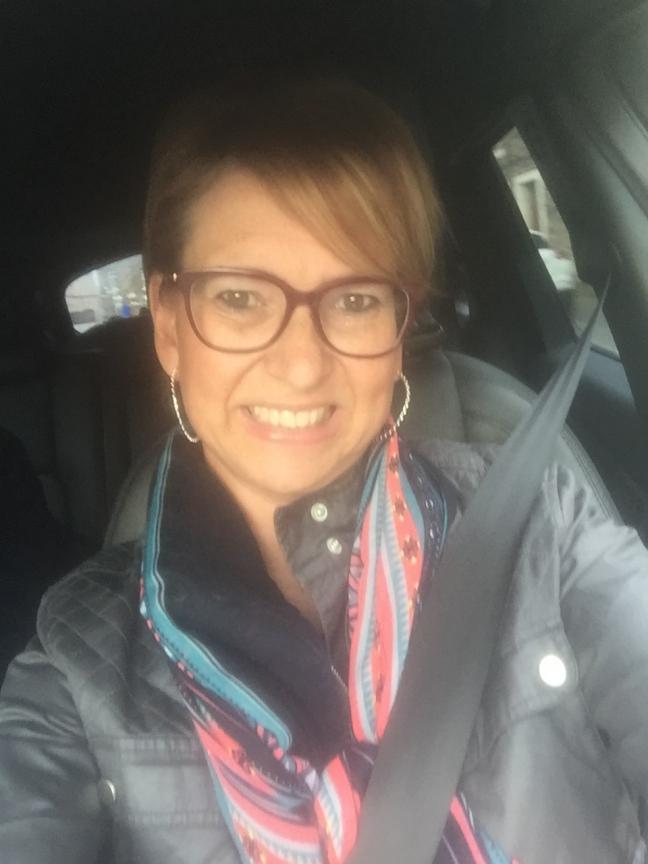 Start your holiday now with a conversation with one of our Marrakech, Morocco Personal Travel Experts!
We'll call you back
Leave us your contact details and we will be in touch.