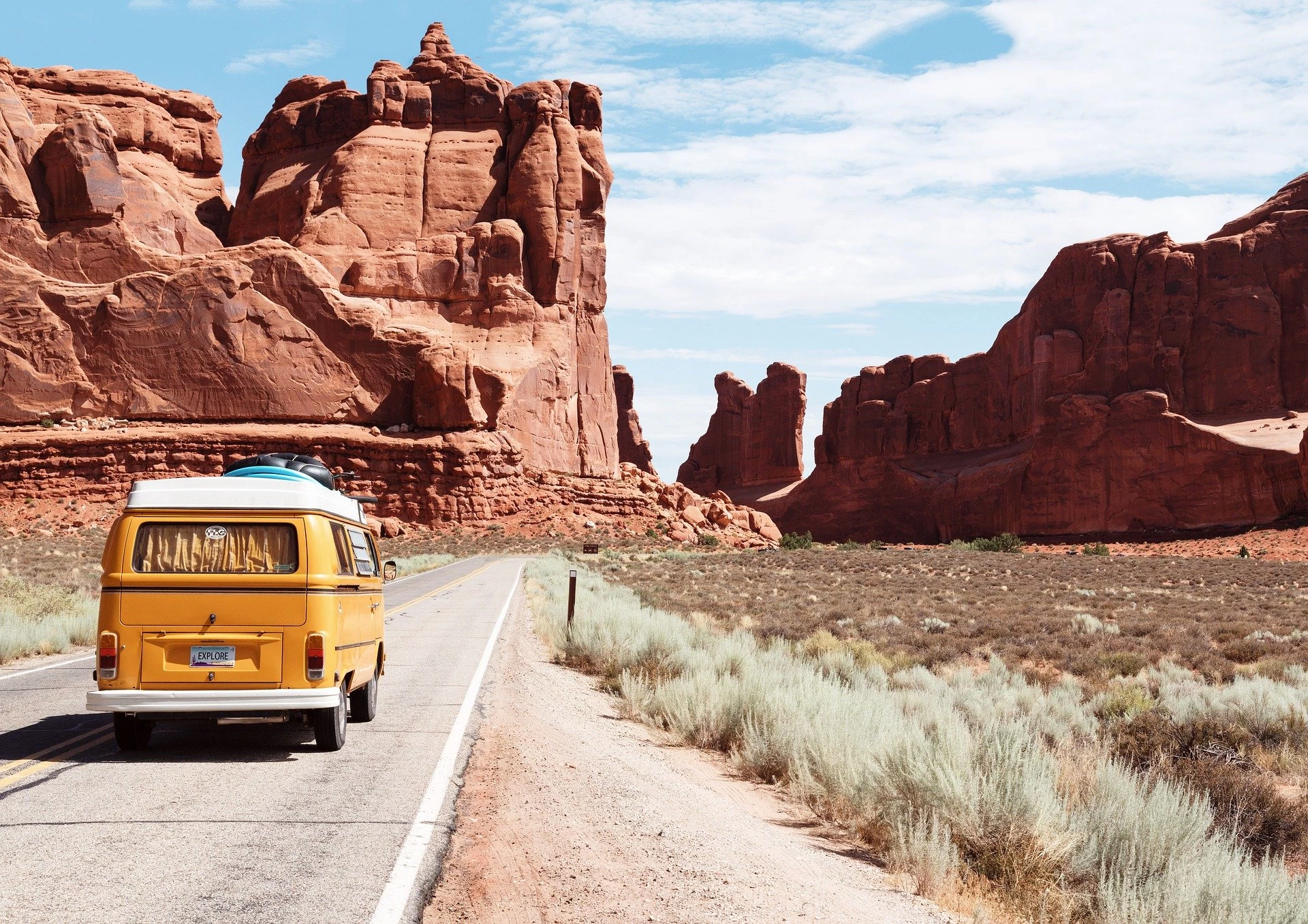 In June 2019 my daughter visited America on a G Adventure small group tour she has kindly shared her experience. Earlier this year I embarked on the greatest adventure of my life. Travelling alone can be daunting and don't get me wrong, I was scared as well as excited, but I'm so glad that I had the opportunity to experience the freedom of travelling as a single person. Even though I was in the company of 14 other 18 to 39-year old's I didn't have to do what the majority wanted. I was free to explore and discover the sights and wonders that the Western US had to offer. It was an intense 3 weeks of camping, hiking and travelling by bus to natural wonders such at the Grand Canyon, Monument Valley, Yellowstone and Glacier National Park. We also had some city stops starting in Los Angeles travelling to Las Vegas and Jackson Wyoming (home to the cowboys). With a passion for photography this was an amazing opportunity to capture some of the most spectacular views, looking back the photographs just don't do them justice. Experiences. • Monument valley: 4x4 tour and overnight stay; with G Adventures you are offered optional activities that are an additional cost. In Monument valley however my entire group had booked on to this optional which made it all the more special. Starting out with a 2-hour 4x4 tour around the valley guided by our very own Navajo guide, Wayne! He was one of the greatest people I met while on my trip, full of fun and life. He took us to see all the great mesa's within the tribal park, telling us the history surrounding such incredible formations and made sure we all got amazing photographs. Ending the tour with a taco dinner made by the tribe with a sing and dance around the fire as night fell. Wayne then took us all back to the site where we would be staying the night and the group set up under the stars. Being able to see the full sky horizon to horizon in all directions without any electricity for miles around was incredible. And to end off a perfect day we saw a shooting star! • Yellowstone: Deep in the midsts of bear country you are faced with wildlife as soon as you enter this amazing national park.
Your Holiday Starts Now
Why not chat to one of our experts!
We'll call you back
Leave us your contact details and we will be in touch.