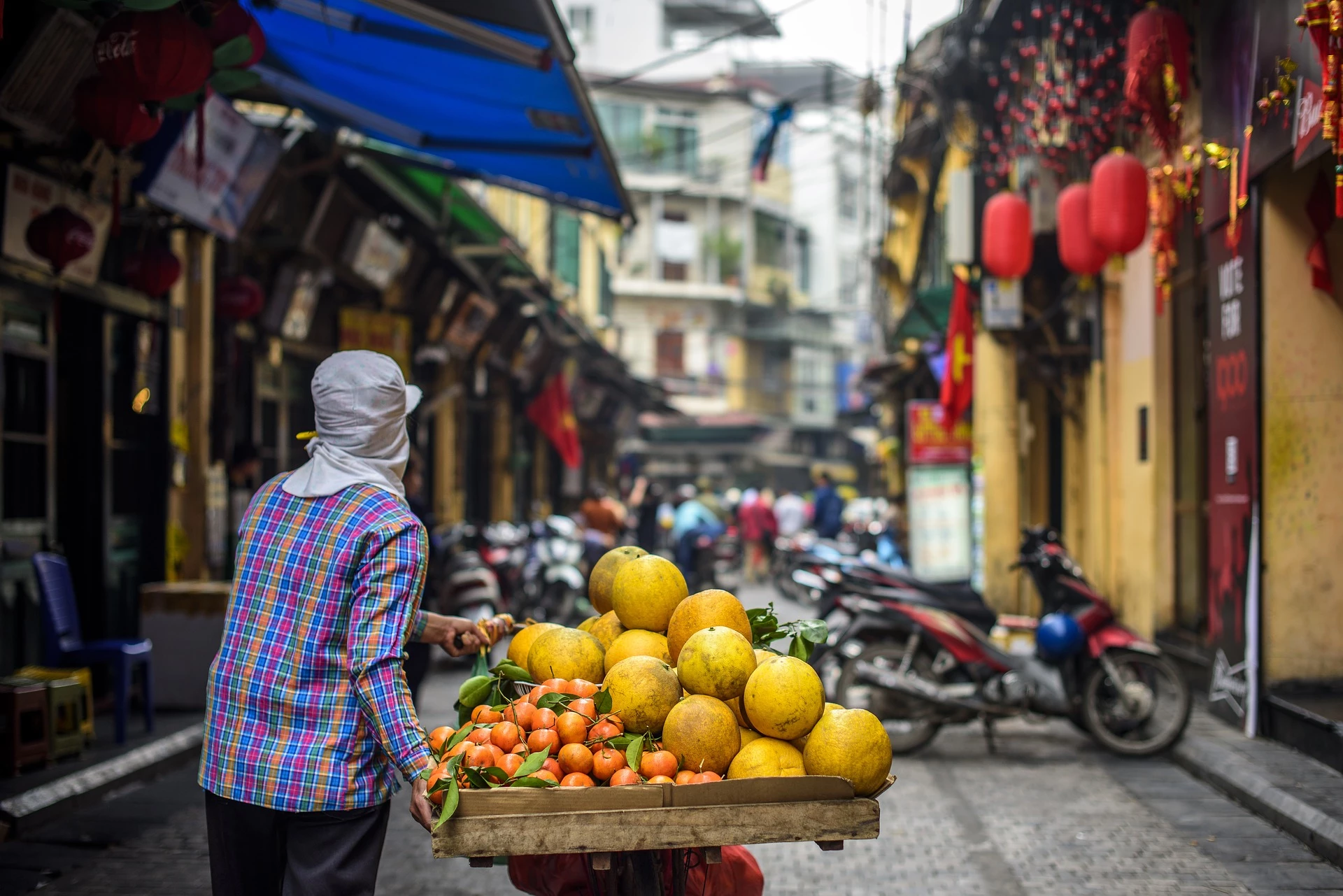 It is a city of Noise, Chaos and Mopeds! This is our second visit to Hanoi and Vietnam. We brought our two young children last year and we all loved our time here. We are back this year with my sister and brother in law and their two children. This is their first trip here so didn't know what to expect. We have been here for three days so far before we then head South on the Violette Train to Da nang. This sleeper service takes 16 hours. It is relatively inexpensive when you consider it is a nights accommodation and transport to the middle of the country. The heat in Hanoi at the End of July was very very hot and ridiculously sweaty. The temperature reached Late Thirties but due to humidity felt like 52c! A lot of water was drink by us all. We were stopping every 30 minutes or so for drinks. Drinks are cheap in Hanoi, for example Beer was between 20,000 - 30,000 dong (80p - £1), bottles of water and Soft Drinks were about 30,000 dong (£1), obviously Cocktails, Milkshakes and Wine are slightly more expensive. They are literally hundreds of restaurants and street food stalls in Hanoi. All seem to be very reasonable. We found two restaurants we could recommend, Quan Bia Minh and Little Hanoi. Both of these are on the same street. They serve Vietnamese food. With Hanoi being so close to China, there is a lot of Chinese influences in their food. Service was great in both of these restaurants. Hanoi has a Night Market which is on on Friday, Saturday and Sunday Nights from 7pm onwards. This is situated on Hang Dao Street by Hoan Kiem Lake and leads all the way up to Dong Xuan Market. Shopping-wise, you will find the usual array of inexpensive t-shirts, handicrafts, accessories, shoes, sunglasses and souvenirs. In addition in the Night Market, you have various shopping streets is Hanoi. Shops/stalls on particular street usually sell the same type of stuff. Hang Gai is known as Silk Street, is the best place in Hanoi to shop for high quality, fashionable silk materials, traditional Vietnamese apparel, and home furnishings. This 300 metre-long street is lined with fashion boutiques and local tailor shops that have been operating for decades, where you can also order personally tailored suits and dresses that are made to measure. Silver Street is on Hang Bac Street,'Bac' means silver in Vietnamese and this small, atmospheric street still retains many small outlets of jewellers selling rings, necklaces and many types of inexpensive fashion pieces. Hang Dau Street is quite unbelievable at first glance because of the sheer amount of shops selling one thing: shoes! There are hundreds of shoe-sellers lining the street and although larger western men may not find much to fit there is plenty of choice in ladies shoes. Most of the footwear consists of brand names made at Vietnamese factories that have been rejected as seconds, making them a great purchase with usually only a small imperfection. We took a walk to Dong Xuan Market via the street butchers and fishmongers. Dong Xuan Market is housed within a four-storey Soviet-style building on the northern edge of Hanoi Old Quarter. It's also known as Hanoi's largest indoor market, offering a wide range of goods such as fresh produce, souvenirs, accessories and clothing, as well as electronic and household appliances. Similar to most markets in Southeast Asia, Dong Xuan Market has a bustling wet market section on the ground floor, where locals shop for seafood, meat, and vegetables while the back section sells an array of pets (cats, dogs, and fish) and fresh flowers from all across Vietnam. If you're looking to shop for souvenirs, head to the upper levels, where you can find numerous stalls selling tee shirts, fabrics, school uniforms, handbags, handicrafts, all of which are sold at wholesale prices.
Your Holiday Starts Now
Why not chat to one of our experts!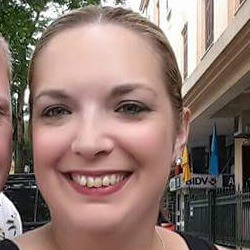 Start your holiday now with a conversation with one of our Vietnam Personal Travel Experts!
We'll call you back
Leave us your contact details and we will be in touch.