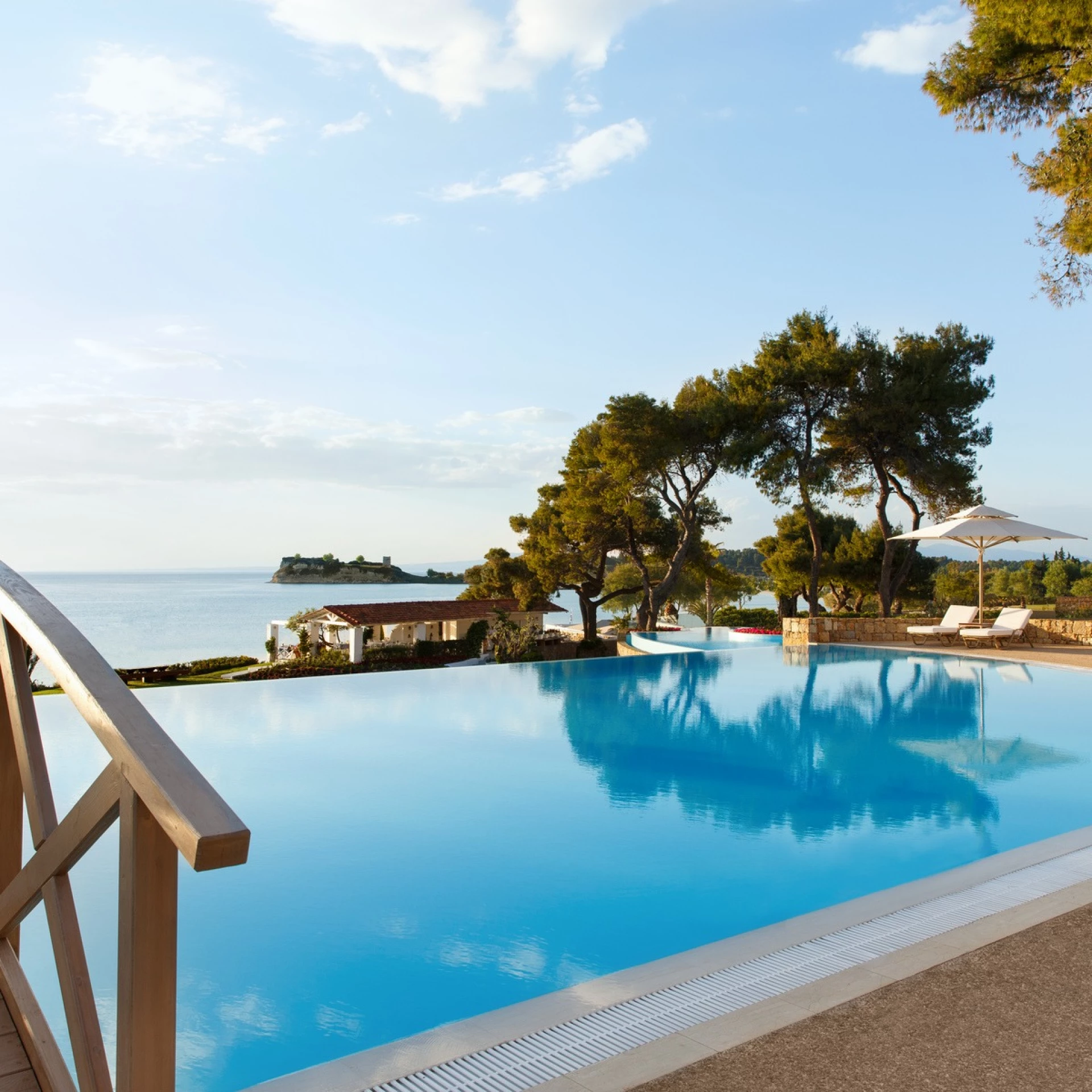 Sani Club
Sani Club is more than just family friendly, it's family perfect!
Sani Club is a superb family property and is part of the Sani Resort. The accommodation is low rise and bungalow in style and guests will not only appreciate their luxurious surroundings of the resort but will marvel at the amazing views of Mount Olympus and of course the deep blue hues of the Aegean Sea.
The resort has a wide range of facilities to offer guests. Some are free, whilst others are chargeable. Please check with us or in resort for further details.
Club guests have access to the private, white sandy beach where you will find water conditions near perfect for children with lifeguards providing even more peace of mind. If you prefer a swimming pool setting then fear not as there is a super pool! For those parents who want to take a dip without worrying about other family members why not take advantage of the resorts 'Babewatch' - trained staff will look after the little ones whilst you go and enjoy the water and take a well earned break, and the best news about this service is that it's free for the first 30 minutes!!
The Sani Resort offers guests a wide range of facilities and activities to enjoy during their stay. Their is a Fitness Studio at the Sani Beach, the Sani Sports Centre is nearby or for those interested in learning more about the areas agricultural history why not consider taking a trip out to the Sani farm - during high season there are tours available twice weekly. There is a football academy for 4-14 year-olds, bird-watching tours, water sports, scuba diving and much, much more.
The hotel offers a complimentary shuttle bus connecting all hotels within the Sani Resort.
Sani Clubs bungalow accommodation is flexible enough to accommodate up to six guests - please refer to the rooms & suites section for more information on your choice of room types.
Amenities

The immaculately presented rooms and suites offer TV, DVD/CD, Wi-fi, air con/heating, minibar, safety box, coffee/tea making facilities, Nespresso machine, hairdryer, bathrobes, slippers, bathtub, private terrace or balcony, turndown service.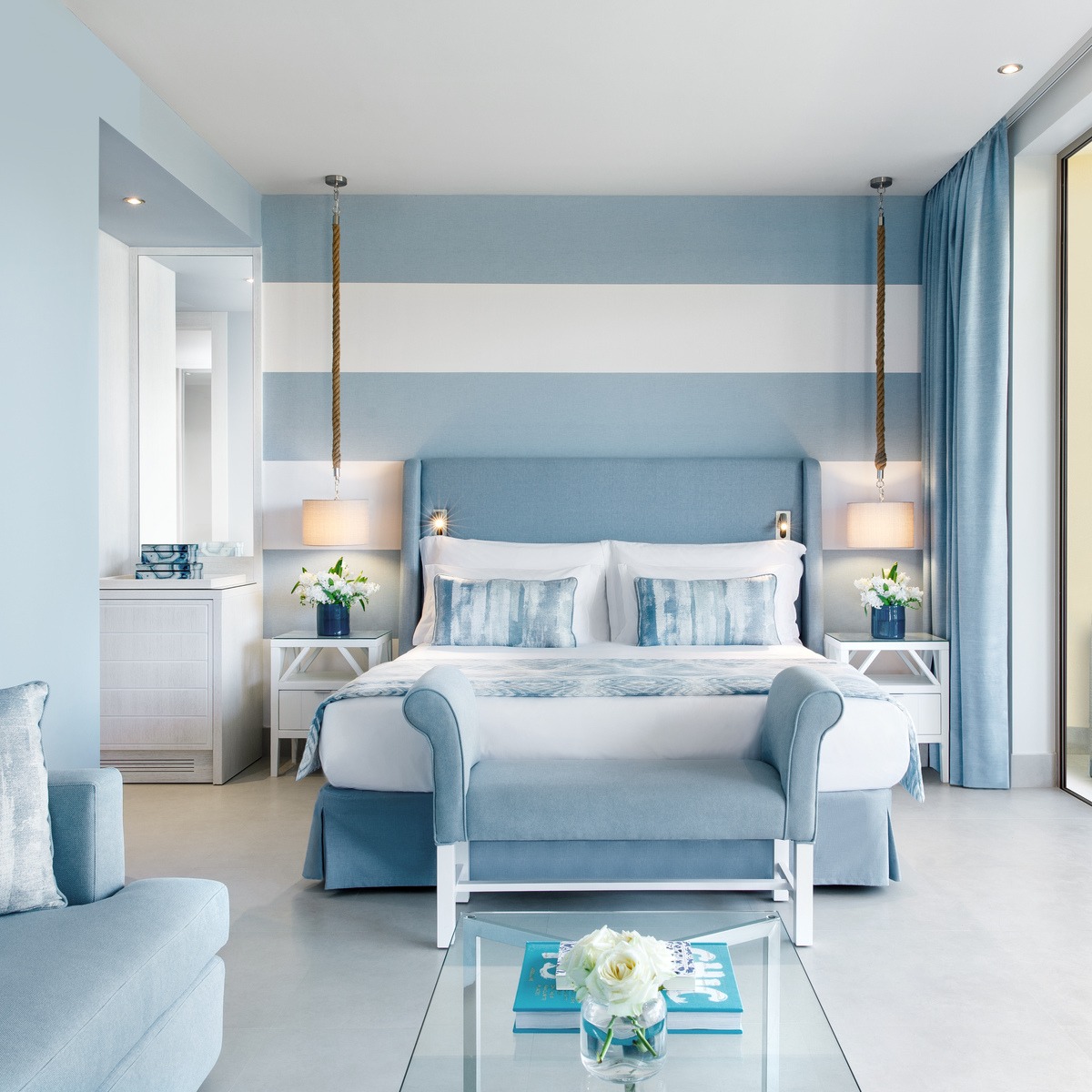 Double Room
Double Rooms offer superb views of the sea or the lovely gardens. Ground floor rooms have a terrace whilst those enjoying an upper floor location have balconies.

Max Occupancy: 3 adults or 2 adults and 1 child
34 sq m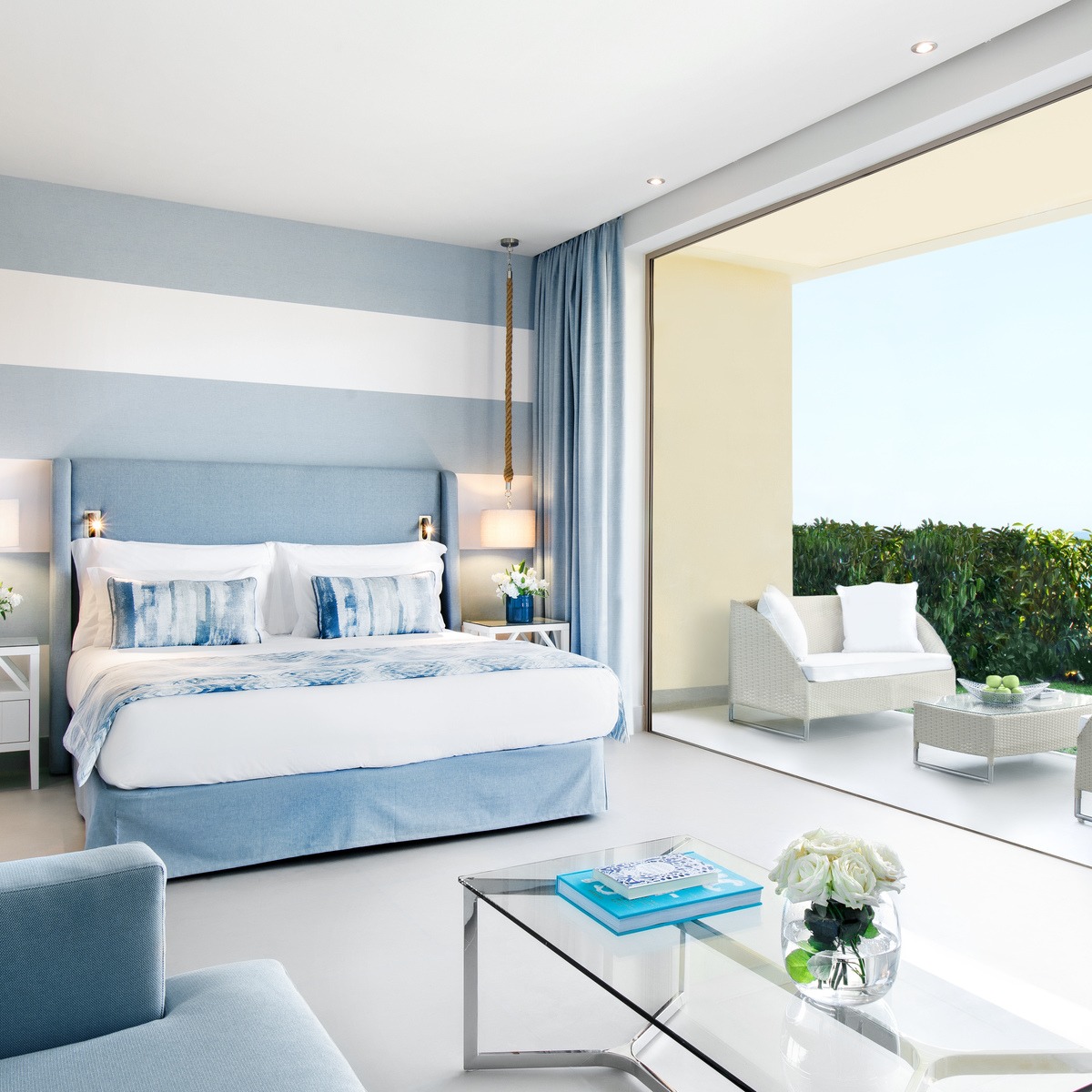 Deluxe Double Room with Private Garden
Deluxe Double Room with Private Garden offers the same comprehensive range of facilities plus they have a garden.

Max Occupancy: 3 adults or 2 adults and 1 child
34 sq m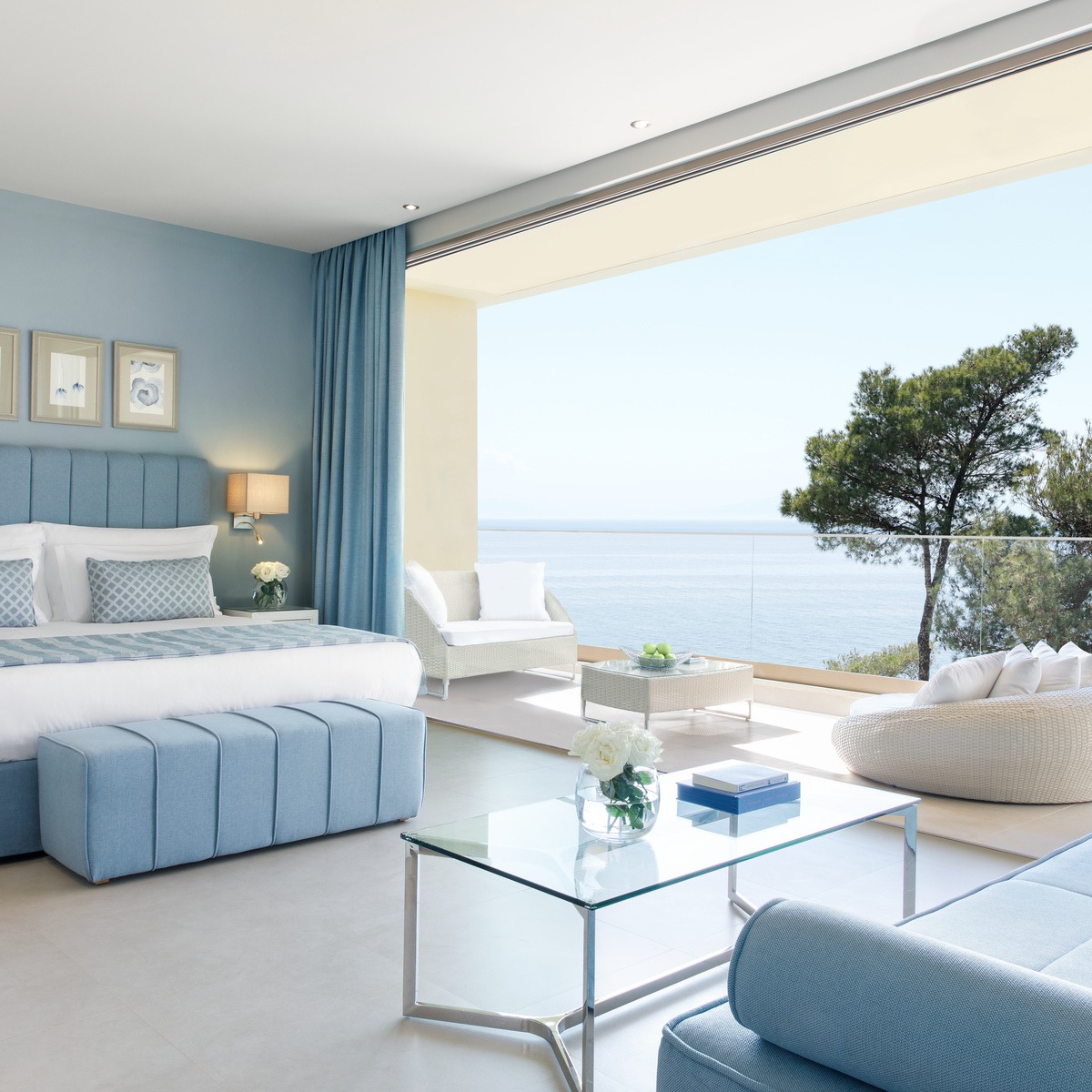 Junior Suites
Junior Suites Grand Balcony Sea View are available as well as Junior Suites with a Private Garden.

Max Occupancy: 3 adults and 1 child or 2 adults and 2 children
40-45 sq m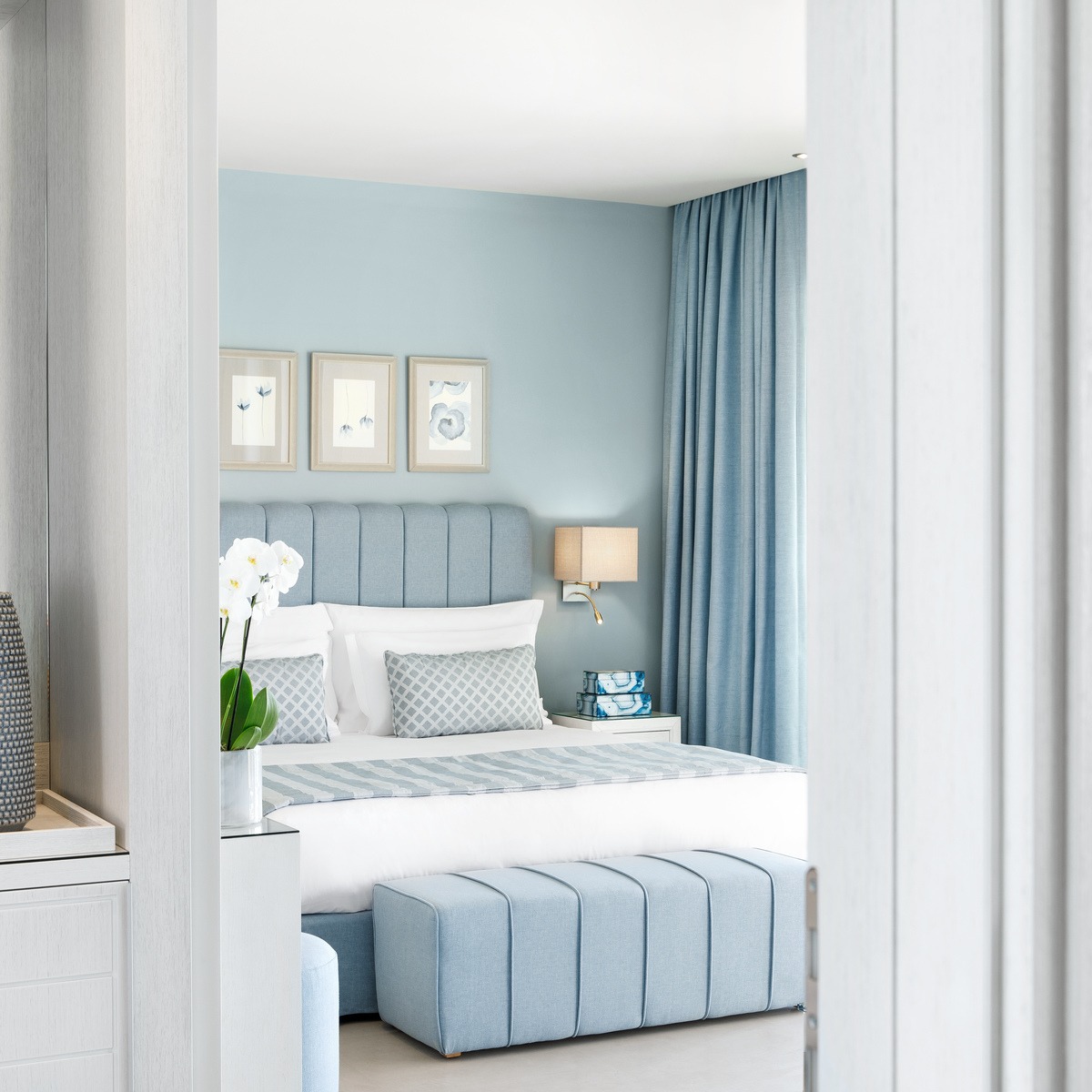 Family Suite Grand Balcony Sea View
Interconnecting doors turn two Junior Suites located on the first floor of the bungalow blocks into a spacious family room.

Max Occupancy: 3 adults and 3 children
80 sq m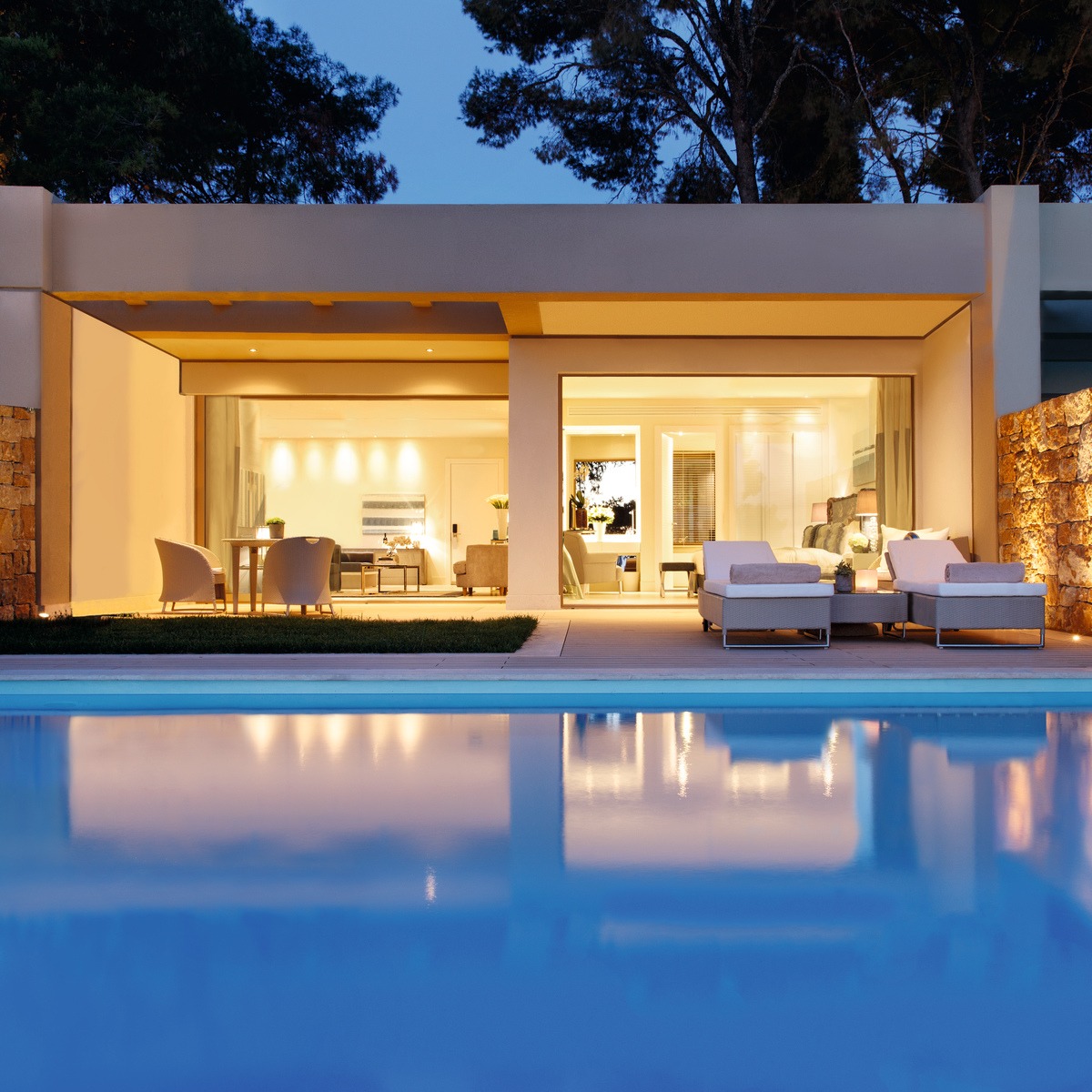 One Bedroom Bungalow Suites
Available with Private Garden or Private Pool, these luxurious suites have a private living room and separate bedroom.

Max Occupancy: 3 adults and 1 child
55 sq m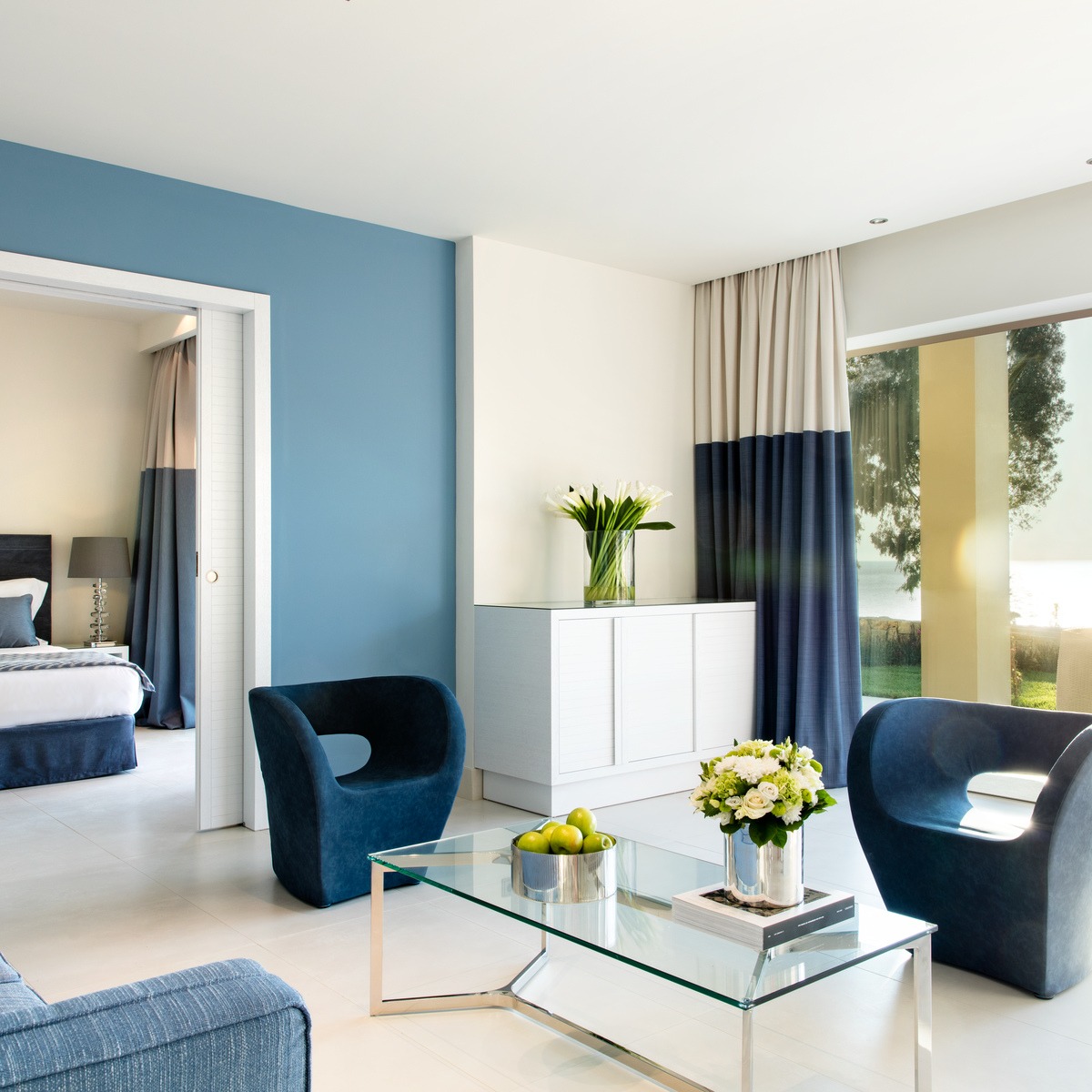 Two Bedroom Bungalow Suite with Private Garden
Large suites with sea views, two separate bedrooms and a private garden.

Max Occupancy: 4 adults and 2 children or 3 adults and 3 children
100 sq m
There are a wide range of dining options available at the Sani Resort. There are sixteen restaurants in total ranging from the traditional Greek restaurant options including the Alexis Taverna, Ouzerie, Psaroyannos Ouzierie and Vosporos Grill House, to the modern Greek/Mediterranean option, which is the Tomata Restaurant.
Other options include an Italian, two International/Mediterranean restaurants, two gourmet well-being options - The Lagoon and the Water Restaurant plus the Sea You Up Restaurant which serves Asian-fusion cuisine.
The great range of restaurant options is complimented by the resorts 19 bars - from beach bars to cocktail options, from coffee and snack bars to pool bars you won't have to wander far to find your favourite beverage!
Your Holiday Starts Now
Why not chat to one of our experts!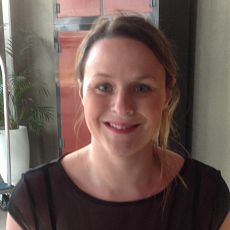 Start your holiday now with a conversation with one of our Halkidiki Personal Travel Experts!
We'll call you back
Leave us your contact details and we will be in touch.