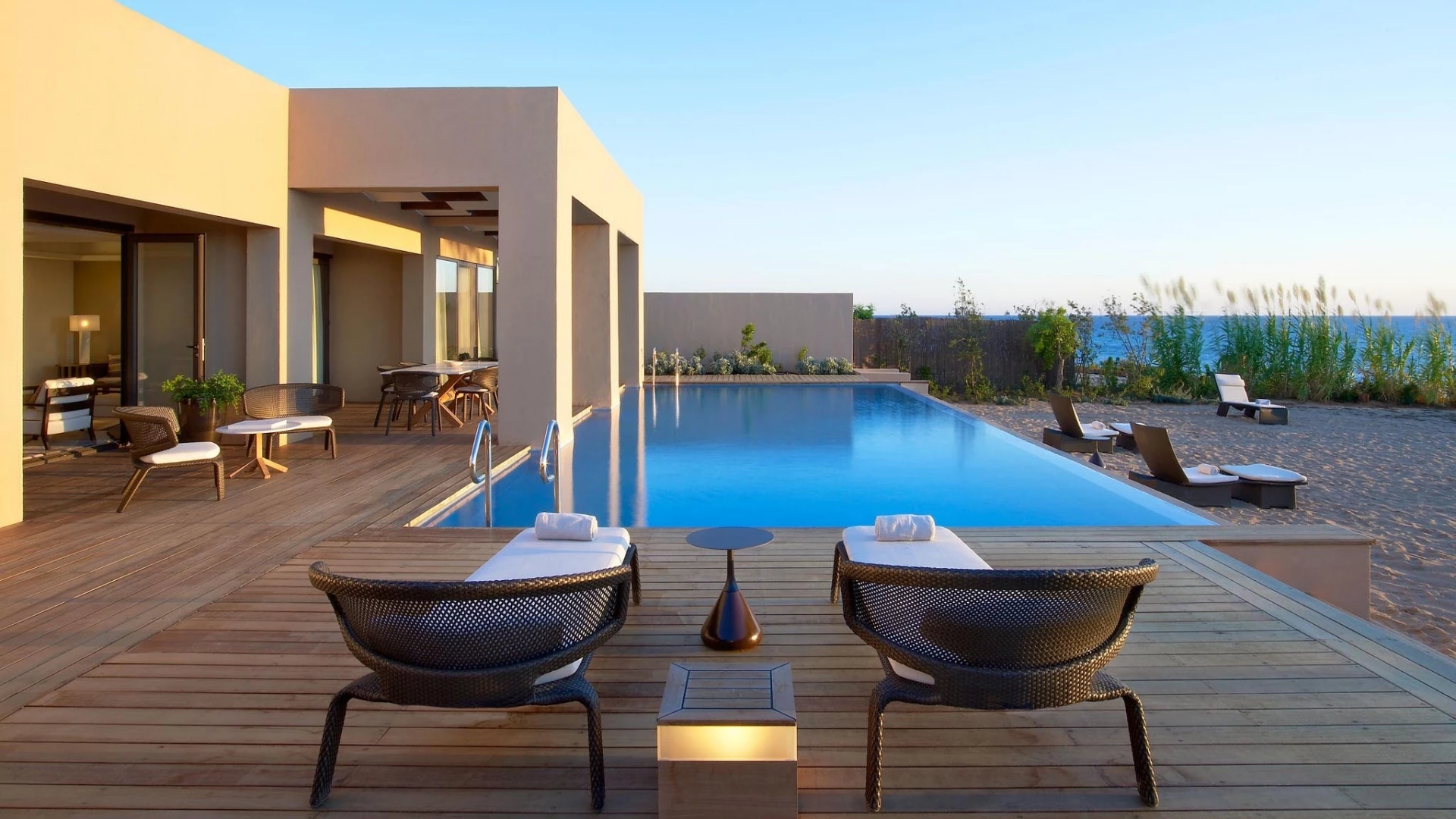 The Romanos Resort, Costa Navarino
A Luxury Collection Resort in a sought after location in the Mediterranean, Navarino Dunes, Costa Navarino.
Indulge in the unrivalled experiences that Romanos has to offer. Surrounded by alluring scenery - containing beautiful olive groves and vibrant colours taken from nature scattering the grounds of the beautiful resort - leads you to explore the sparkling waters of the Dunes Beach.
Venture around the unique garden or golf course, for a relaxing experience with an incredible backdrop of the Ionian Sea.
The Romanos Resort, Costa Navarino
The Romanos offers a selection of indoor and outdoor heated pools and separate heated children's pools. If you like to take splash or cool off after a day in the sun, Ramanos is the perfect place to do so. It offers picturesque breathtaking views and a tranquil environment, perfect for the family to enjoy a relaxing time by the pool.
There's a good variety of different activities, facilities and watersports available including tennis, badminton, kayaking, windsurfing, scuba diving, sea yachting, mountain biking, hiking, a fitness centre, two 18-hole championship golf courses and much more. When you're ready for a spot of pampering, the Anazoe Spa offers a selection of treatments for your relaxation needs.
Children are very welcome at The Romanos which has two dedicated hubs designed especially for younger guests; The Cocoon is a dedicated play are where you and your baby can enjoy fun activities and games and Sandcastle is the fun club for kids aged 4-12 years.
There's also a fabulous Aqua Park with three waterslides and a play pool, a four lane bowling alley, indoor cinema and indoor basketball and volleyball court – you'll certainly never be bored!
Luxury Holidays for Couples
Overview

There's a great choice of accommodation at The Romanos and each room, suite and villa is beautifully styled. Amenities include en-suite bathroom with separate bathtub and shower, bathrobes, slippers, twin or king beds, flat screen TV, furnished terrace or balcony, in-room safe, Wi-Fi, air conditioning, minibar, tea/coffee maker.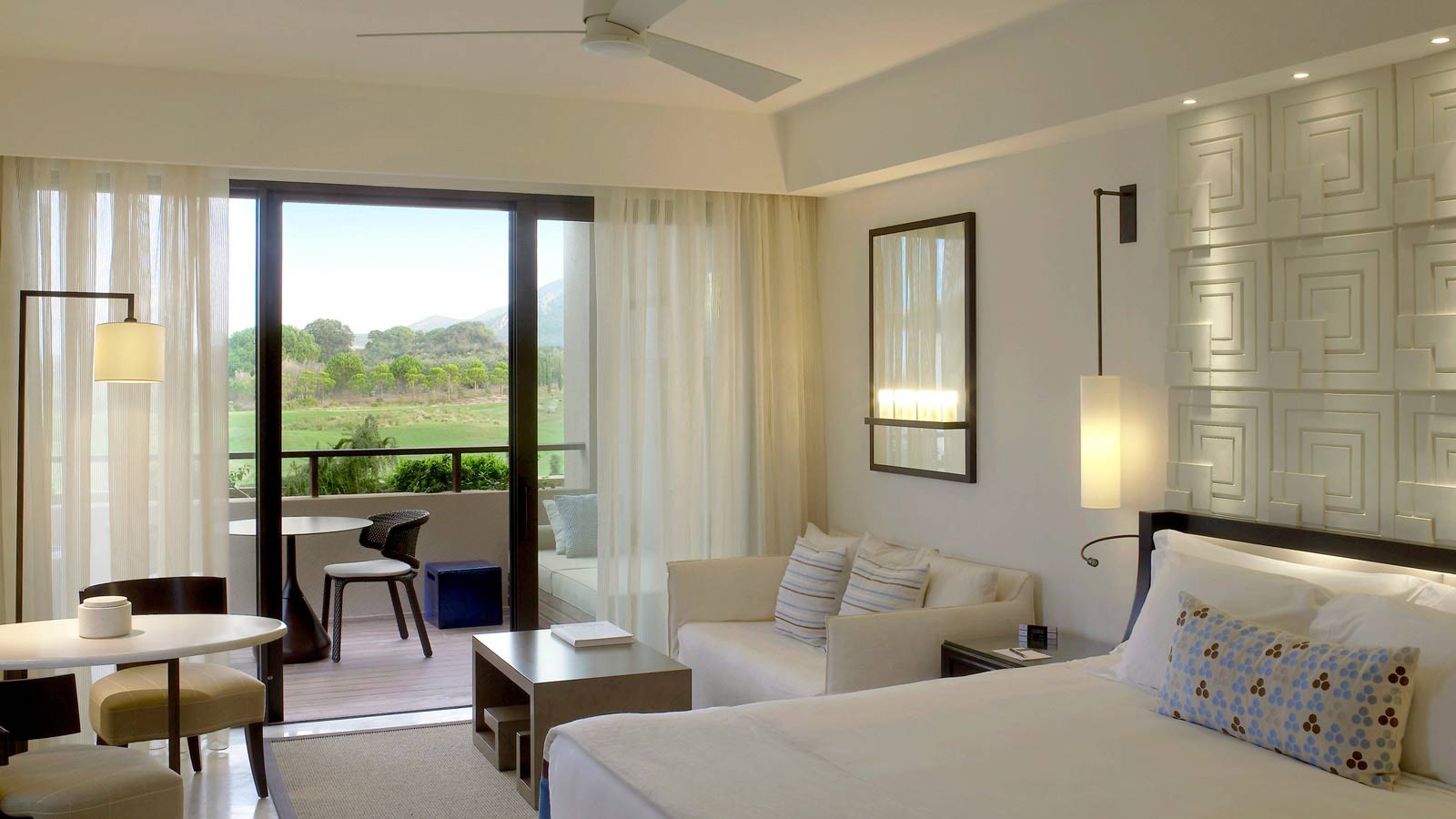 Deluxe Rooms
Deluxe Rooms are bright and welcoming. Choose from Deluxe Rooms, Deluxe Sea View Rooms or Premium Deluxe Rooms which are located on the seafront.
Max Occupancy: 3
43 sq m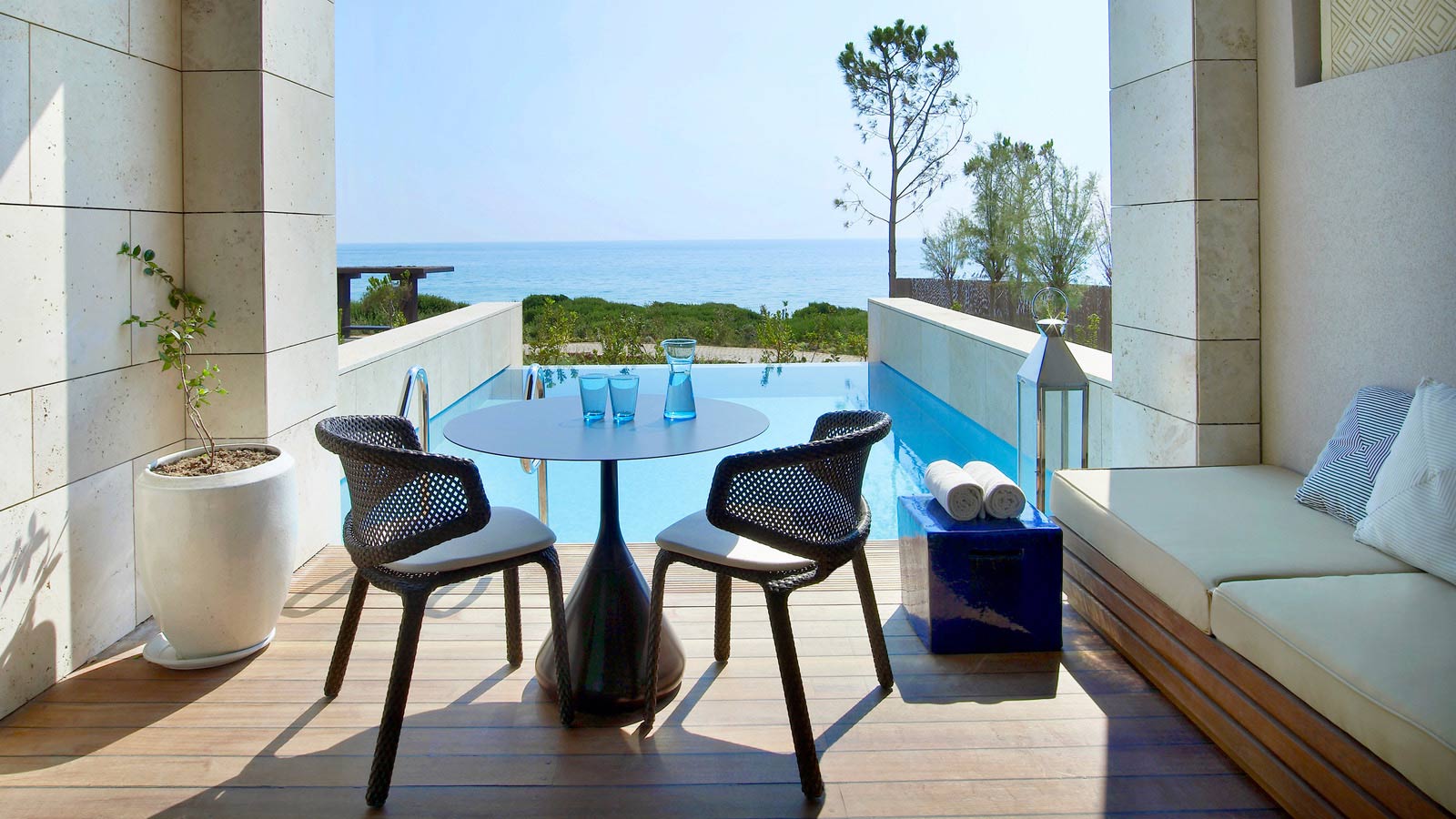 Infinity Rooms
Infinity rooms enjoy the same comfortable facilities of the Deluxe Rooms with the additional feature of a 23m individual infinity pool. Premium Infinity Rooms enjoy seafront views.
Max Occupancy: 3
43 sq m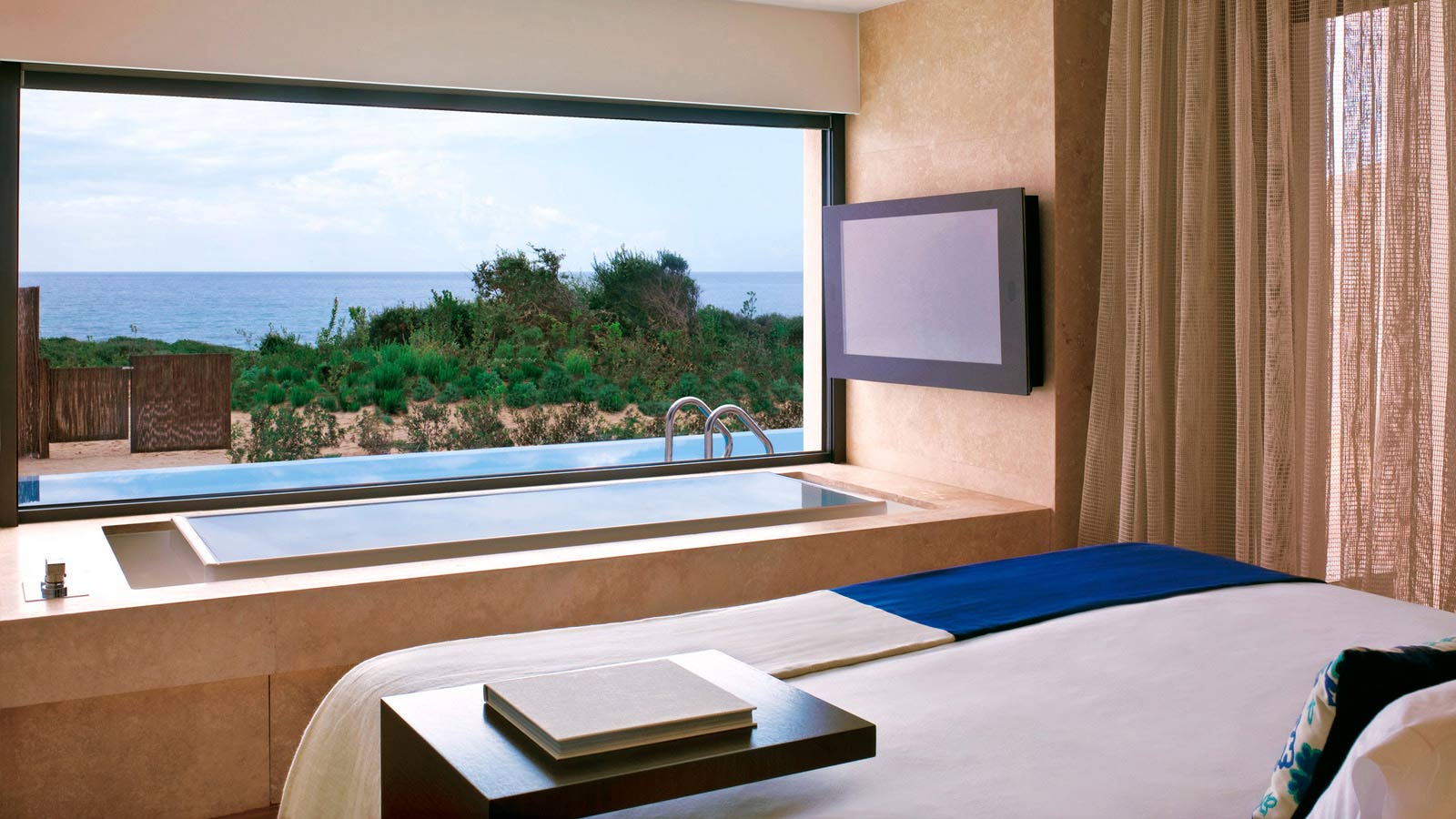 Suites
There are three types of Suites available; Ionian Exclusive Grand Suites, Ionian Exclusive Grand Infinity Suites and Ionian Exclusive Grand Infinity Seaview Suites:-

- Ionian Exclusive Grand Suites are spacious, with a state-of-the-art home-cinema system and spectacular views over the olive groves, Ionian Sea or the Dunes Golf Course from both the Luxury Collection signature bed and your infinity bath.

- Ionian Exclusive Grand Infinity Suites: Stunning suites with the added benefit of an individual infinity pool. Also available with sea views.

Please contact if for full details on these amazing suites.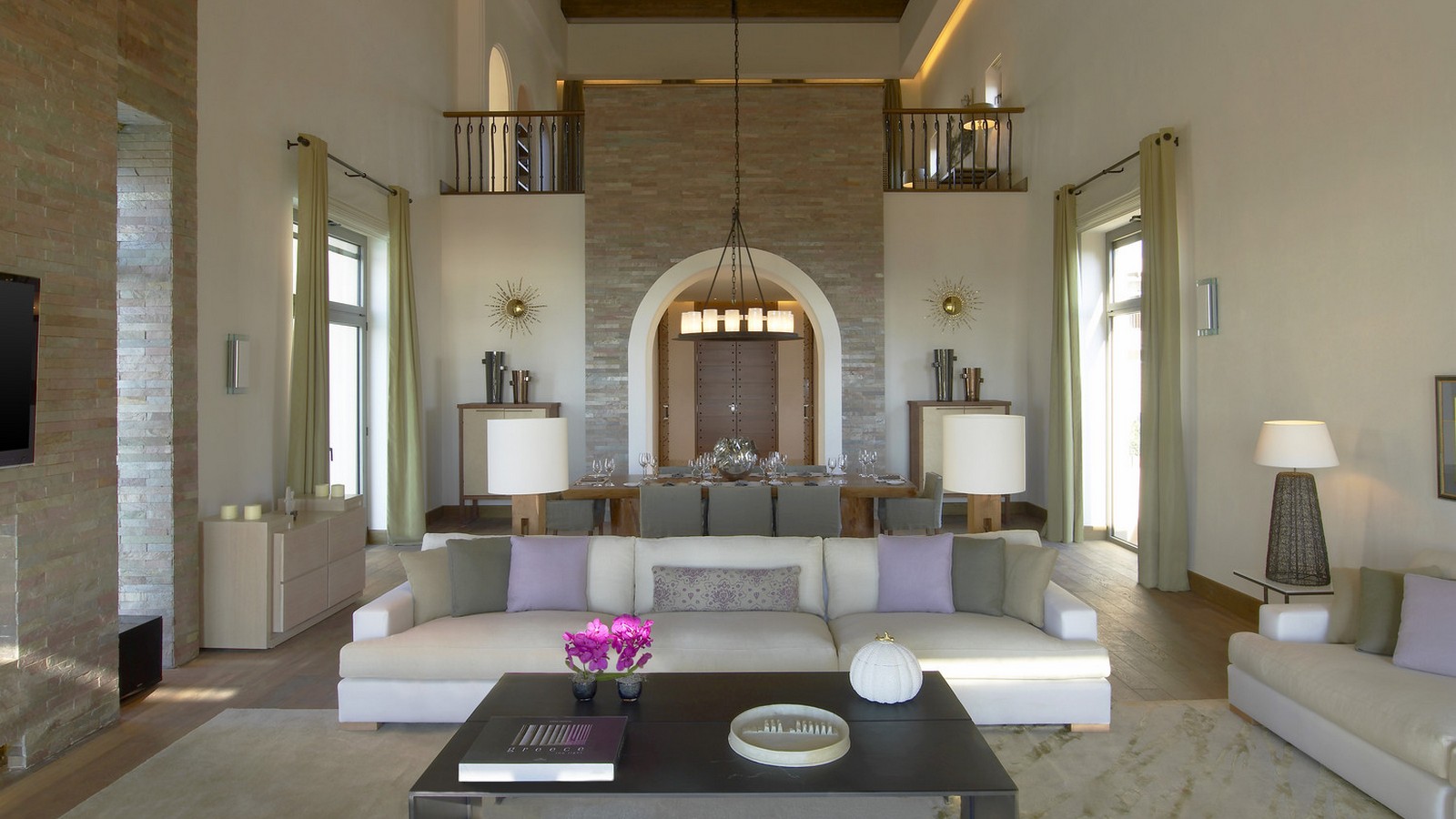 Villas
Navarino Dunes also offers a selection of luxurious and exclusive villas. Each reflects exquisite elegance and design with features such as home cinema system, front sea views, private pool, butler service and much more. There are villas which can accommodate 4, 6 or 8 guests.

We'd be delighted to provide more details on these superb villas if you wish.
The hotel has a wide range of restaurants including a Greek taverna, Italian restaurant, steak house and all day dining venue.
Your Holiday Starts Now
Why not chat to one of our experts!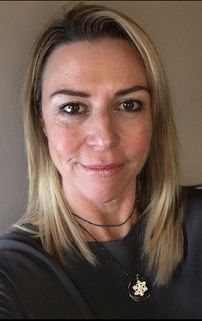 Alison Barrass
Designer Travel Expert
07870 242931 or 01254 246774
07870 242931
Start your holiday now with a conversation with one of our The Peloponnese Personal Travel Experts!
We'll call you back
Leave us your contact details and we will be in touch.