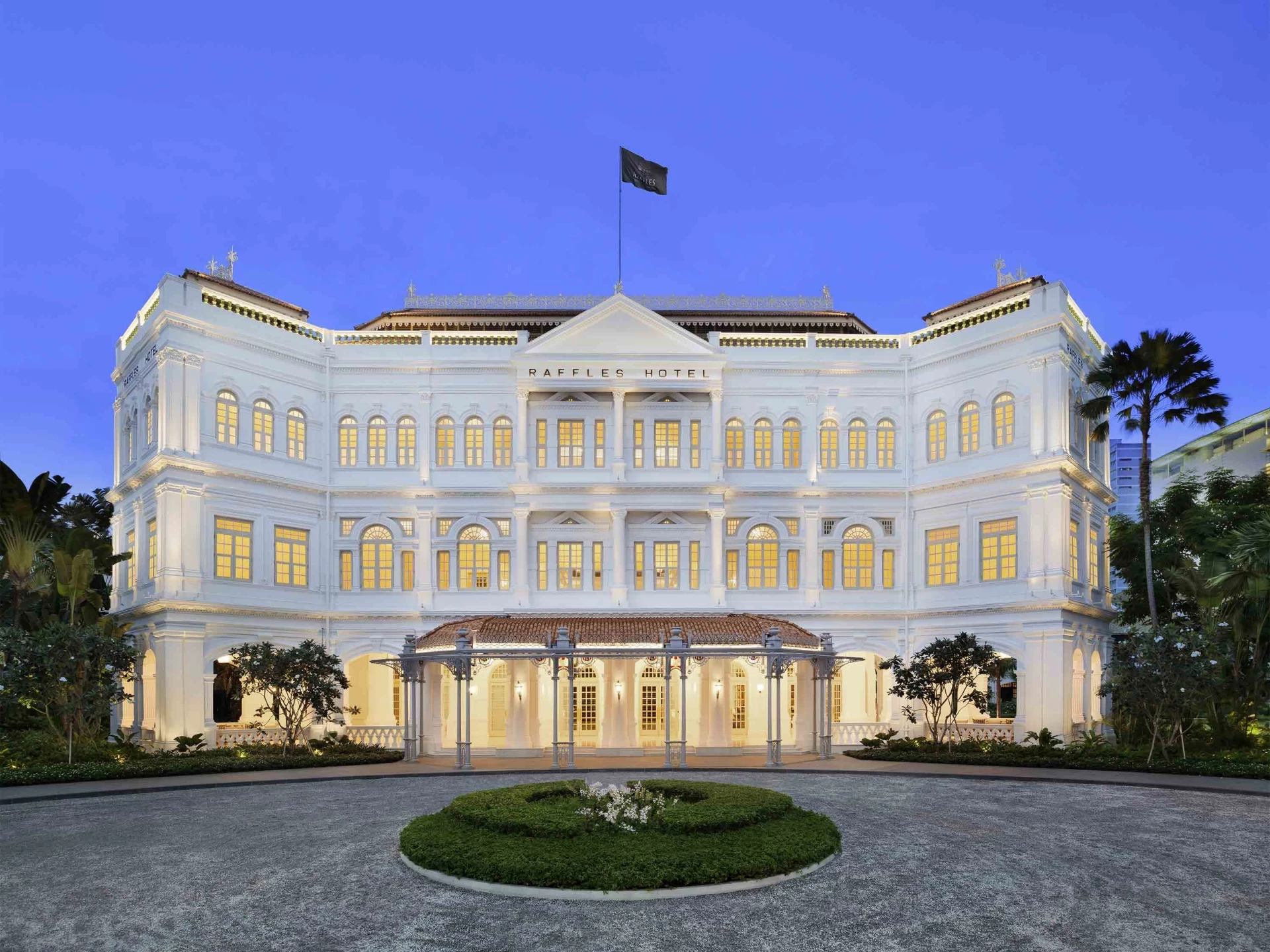 Raffles Singapore
One of the most famous and talked about hotels in the world
There are very few hotels around the world that can truly be described as world famous but Raffles is one of them. Originally established in 1887, the hotel has recently (2019) been extensively renovated. Guests here will find all of the luxuries you would expect from a top-class hotel and a wealth of old historical and colonial features.
Raffles is located between Orchard Road, Chinatown and Little India – a fantastic base from which to explore this great city.

There are a number of different suite categories at Raffles, all elegantly designed and serviced by a personalised butler who will deliver warm and gracious service.

The facilities at Raffles include a rooftop swimming pool, a luxurious spa and several bars, including the famous Long Bar – original home of the Singapore Sling. The hotel also has a great range of excellent restaurants with concepts hailing from celebrity chefs. Plus,of course, you simply must treat yourself to the Raffles Afternoon Tea experience in the newly restored Grand Lobby.

There's also the Raffles Arcade for a refined shopping experience, the hotel's museum and the famous landscaped gardens to explore.

(Please note that restoration works are ongoing and planned to be completed by the end of 2020).
Luxury Holidays for Couples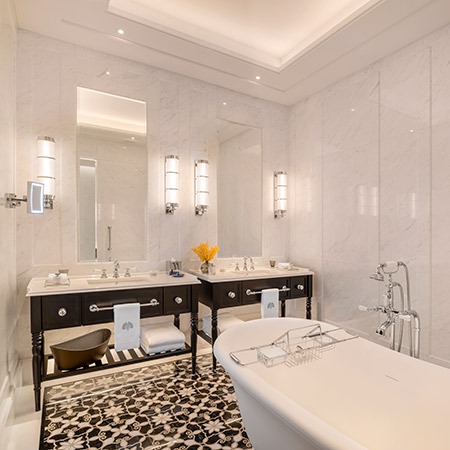 Studio Suites
Located above the colonial-style Grand Lobby in the Main Building, each Studio Suite has king or queen beds and a veranda with views of the tranquil Palm Garden. Max Occupancy: 2 46 sq m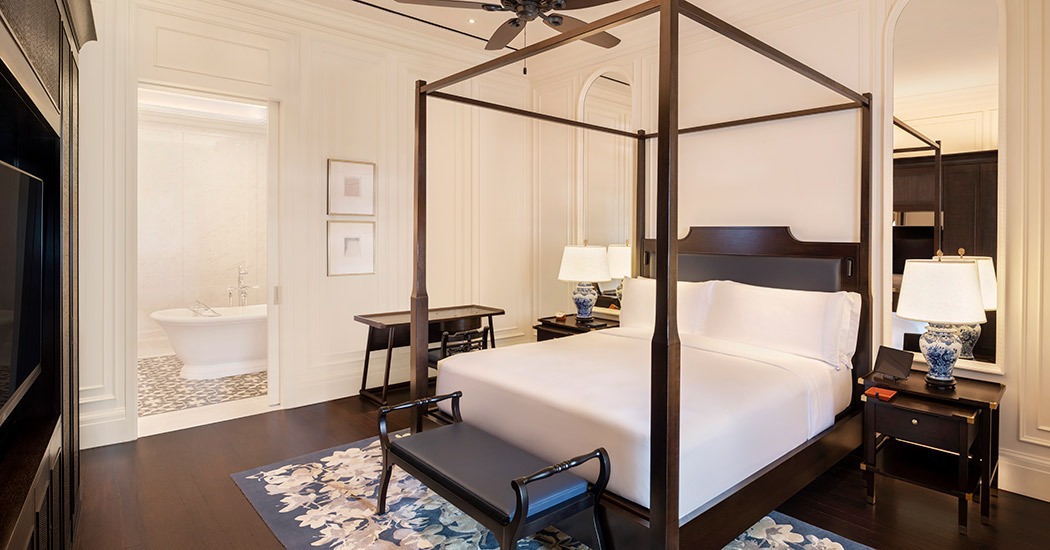 Courtyard Suites
Find unmatched style and tranquility when residing in the Courtyard Suites which are located around the heart of the hotel, providing easy access to the Main Building. Max Occupancy: 3 58 sq m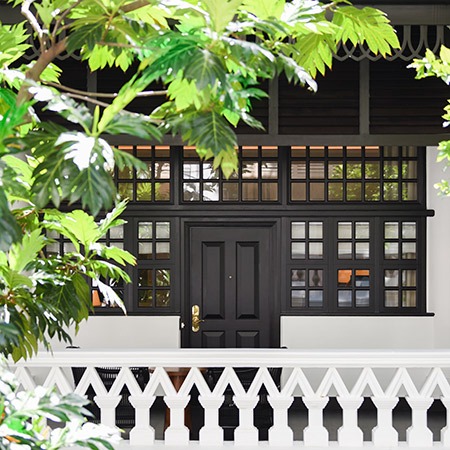 State Room Suites
Located in the Bras Basah Wing, the State Room Suites have a verandah overlooking Fern Court and convenient access to the boutiques in Raffles Arcade. Each suite has two separate entrances - one leading to the parlour, the other to a spacious bedroom. Max Occupancy: 3 67 sq m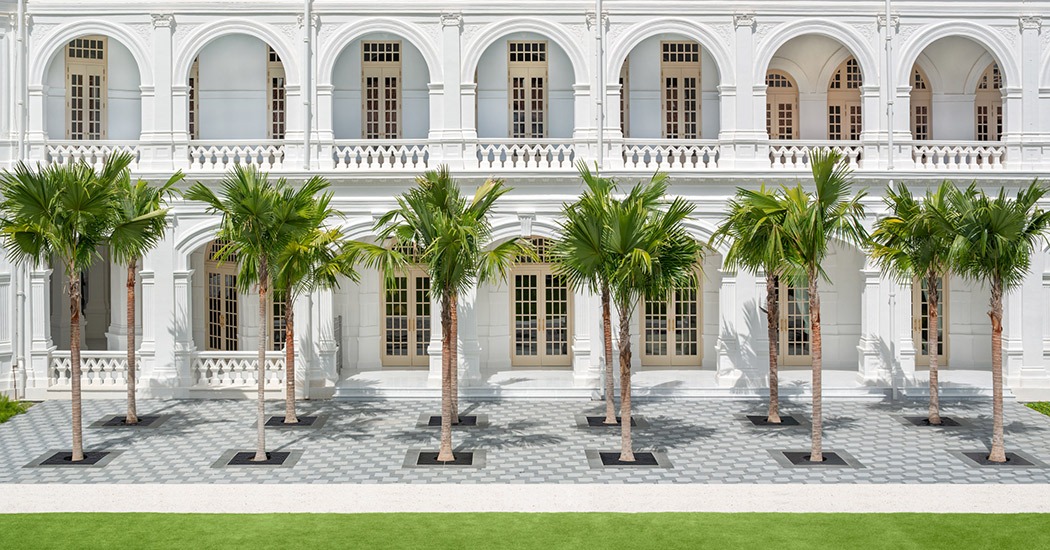 Palm Court Suites
The elegance and serenity of the Palm Court Suites match the naturally beautiful nature of the tall palm trees which line the sides of the gardens found in the Palm Court. Each suite is separated into four areas; parlour, dining area, bedroom and en-suite bathroom. Max Occupancy: 3 70 sq m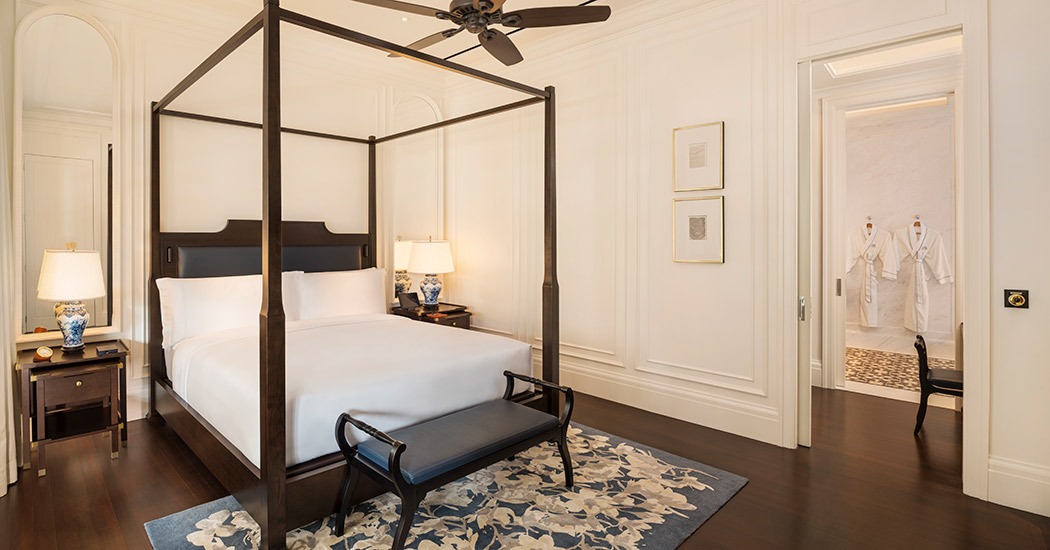 Personality Suites
Individually furnished suites which are named after esteemed guests such as Somerset Maugham, Charlie Chaplin and Noel Coward who have visited Raffles over the last century. Max Occupancy: 3 79 sq m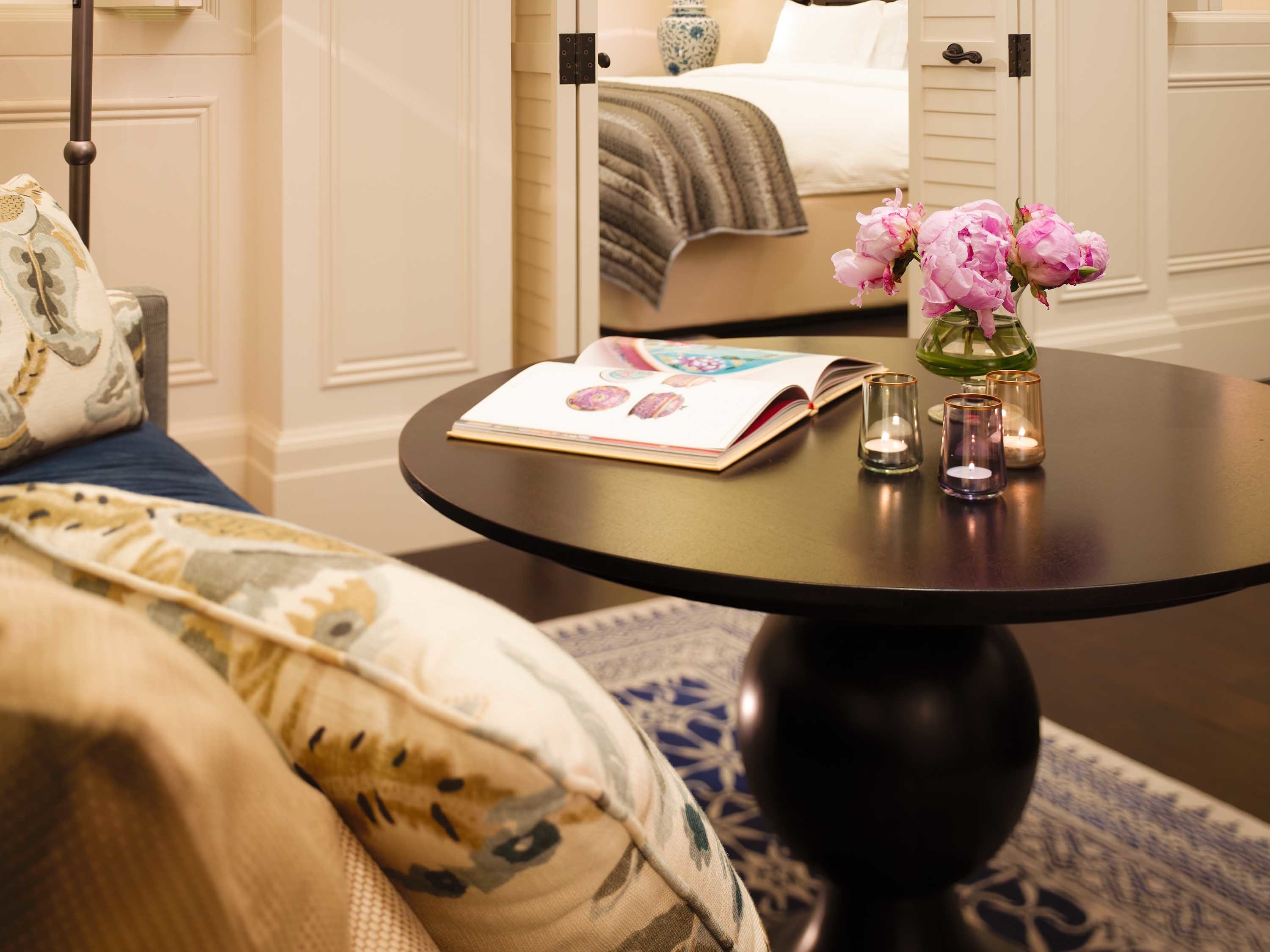 Grand Hotel Suites
Choose from 4 Grand Hotel Suites, all inspired by a traditional bygone age and love for travel. These suites take pride of place in the main Raffles building and are a sanctuary of elegance and charm.

Presidential Suites
Simply the grandest hotel suites in Singapore. Full details on request.
Butchers Block: A fine steakhouse serving top-quality meats.

La Dame de Pic, Raffles Singapore: Delectable dishes are served in this refined restaurant which oozes contemporary chic.

BBR by Alain Ducasse: A lively restaurant with an open kitchen, bar and lounge. Serves Mediterranean sharing plates and grilled dishes.

Tiffin Room: The historic Tiffin Room continues to serve mouthwatering North Indian cuisine.

Yi by Jereme Leung: Seasonal ingredients are showcased with modern sophistication in this amazing restaurant which specialises in fine Chinese cuisine.
We'll call you back
Leave us your contact details and we will be in touch.