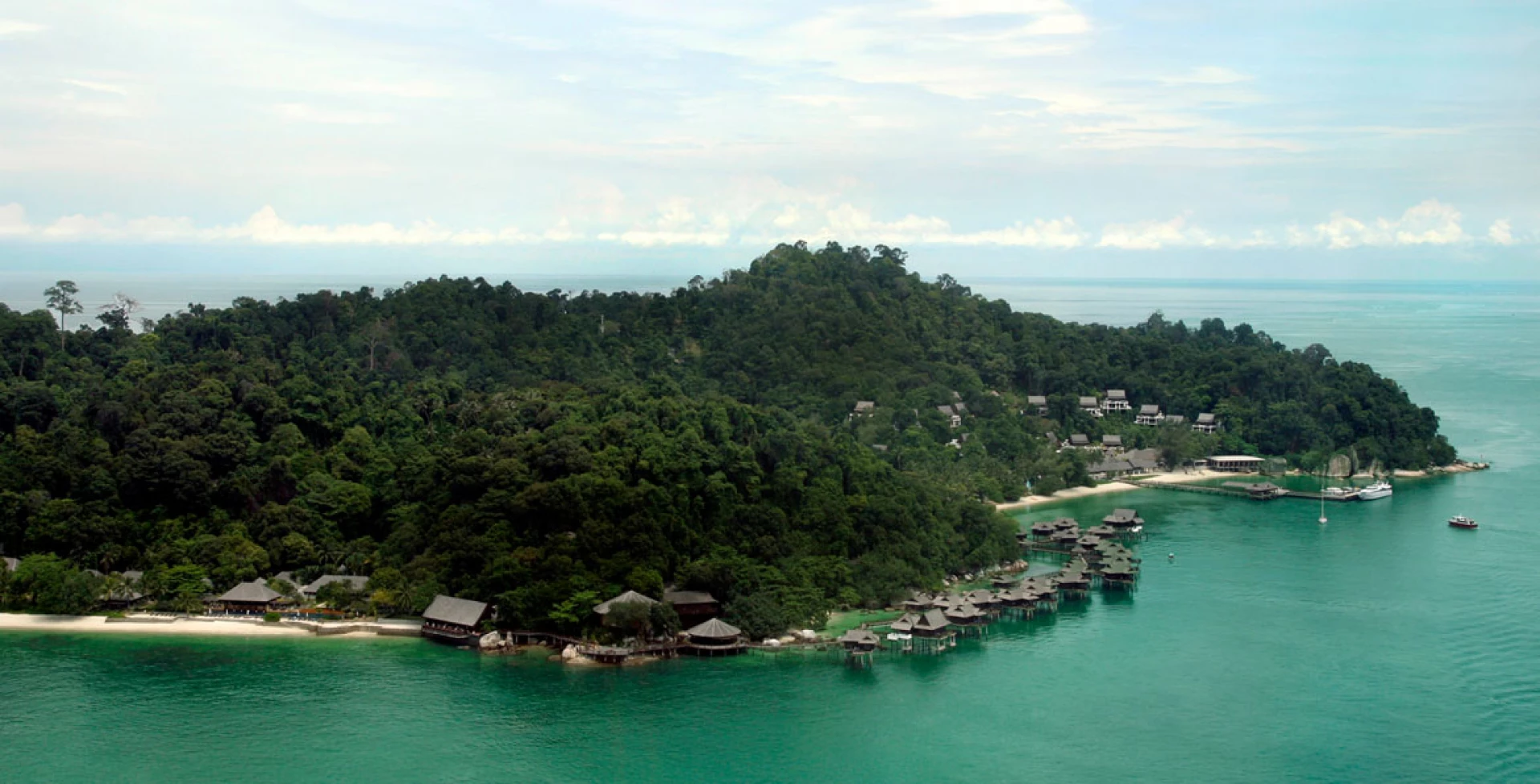 Pangkor Laut Resort
A private island retreat with pristine beaches
Pangkor Laut is a privately owned island located 1.6km off the West Coast of Malaysia. This very private and spectacular resort offers secluded bays, pristine beaches and superb accommodation in the form of bungalows built on stilts set in the ocean waters or amidst the rain forest.
A combination of luxury and natural beauty have produced a truly magical environment for a memorable holiday stay.
The centrepiece of the resort is the Emerald Bay – reputed to be one of the most beautiful beaches in the world. You can't help but relax and de-stress when you're lying on the white sands and listening to the sounds of the ocean…
When you feel like being a little more active, there's a variety of watersports available including kayaking, wakeboarding, waterskiing and catamaran sailing. The resort has a jogging trail, tennis courts a fitness centre, infinity pool and squash courts.
There's so much to explore in this stunning location and the hotel's activities programme means you will see the best of what the island has to offer. Experience jungle trekking with a guide, a fishing excursion on a teakwood Oriental junk or take and island hopping or snorkelling excursion – the choice is yours.
For ultimate pampering, head to the Spa Village where you can experience a range of treatments and massages or arrange to try Tai Chi Quan – the art of therapeutic breathing, postural and moving exercises.
Dining at the resort is a delight, with many dishes prepared using the finest local ingredients and served in beautiful restaurants with breathtaking views.
End your evenings with a cocktail in the Royal Bay Beach Club before retiring to your welcoming villa or suite – absolutely perfect.
(Please note that this resort is not suitable for guests who have mobility difficulties).
Luxury Holidays for Couples
Overview

The resort has 140 beautifully appointed villas and suites all offering air-conditioning, private bathroom, private veranda, complimentary Wi-Fi, tea/coffee making facilities, satellite TV, safe, minibar, ceiling fan.
Garden Villa
Set amongst the lush gardens and conveniently close to the resorts main facilities.

A limited number of connected villas are available which would be ideal for families.

71 sq m
Hill Villa
Hill Villas are perched at the top of the hill and enjoy superb views of the sea and tropical gardens.

Ground floor villas have a large indoor bathtub and first floor bathtubs open out to the rainforest.

71 sq m
Beach Villa
These villas enjoy a lovely location within walking distance of the Royal Bay beach by the resort jetty. Each has a large bathroom with separate shower and a large bathtub open to the elements.

95 sq m
Sea Villa
These villas sit on stilts over the azure waters and are linked by wooden walkways. Each has a large balcony, sun loungers, bathroom with oversized tub and a shower which opens onto the sea.

55 sq m
Spa Villa
Spa Villas are bungalows on stilts over the sea which offer direct access to Spa Village and the lap pool. Each has an oversized bath, ceiling mounted shower and a large balcony with views of the Straits of Malacca.

55 sq m
Suria & Purnama Suites
Elegant over-water suites with an entrance hall, separate bedroom, lounge, balcony and spacious bathroom with oversized bathtub.

107 sq m
The Estates
Luxurious accommodation comprising eight private sanctuaries located on the northern part of the island. Each has between 2 - 4 bedroom, separate living and dining pavilions, private pool and amazing views.

Please contact us for further details.
Feast Village: A wealth of culinary offerings are available from the Asia-Pacific region and beyond.
Uncle Lim's Kitchen:
Exotic flavours of the East.
Royal Bay Beach Club:
Serves a selection of Asian and international favourites for lunch and dinner.
Fisherman's Cove:
Over 16's are welcome at this acclaimed seafood restaurant which has stunning sea views.
The Straits:
A restaurant enjoying a beautiful setting against the rocks overlooking the Royal Bay. Experience private dining in private booths. Over 16's only.
The hotel also has two bar/restaurants – Chapman's, which serves light refreshments and the Jamu Bar where the lunch fayre is Japanese and healthy cuisine.
Your Holiday Starts Now
Why not chat to one of our experts!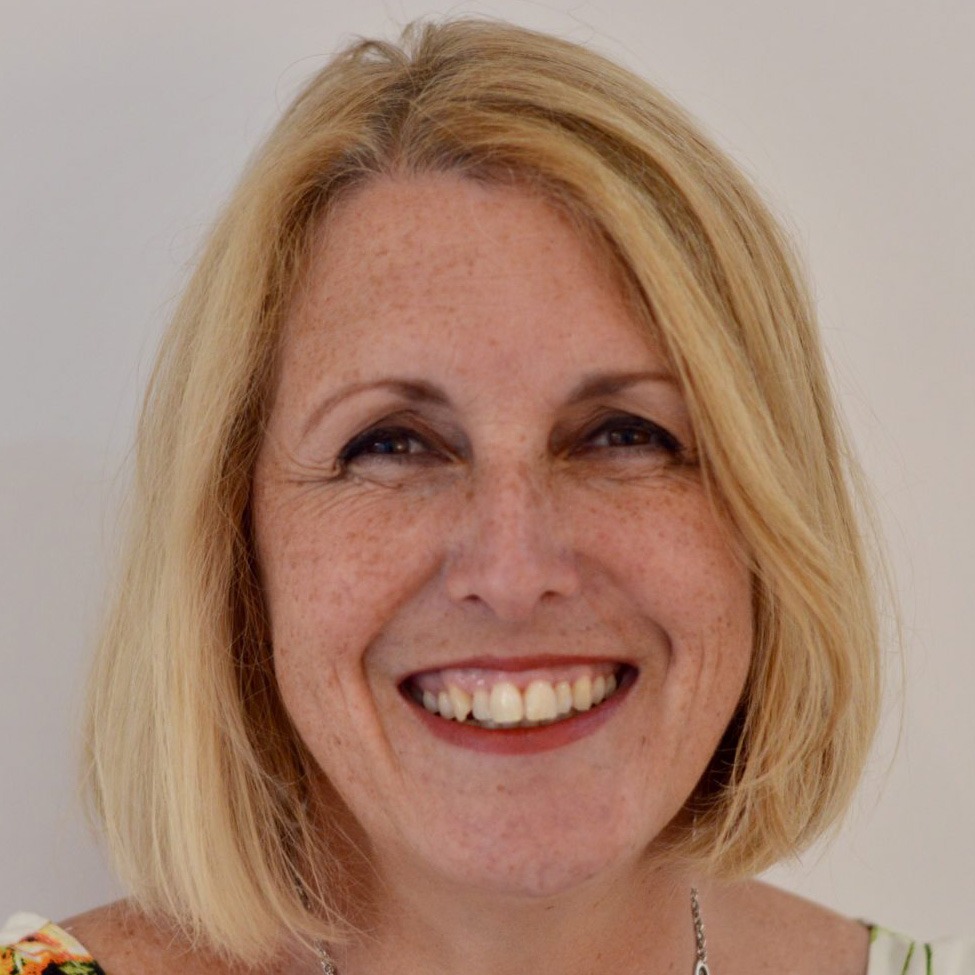 Start your holiday now with a conversation with one of our Malaysia Personal Travel Experts!
We'll call you back
Leave us your contact details and we will be in touch.