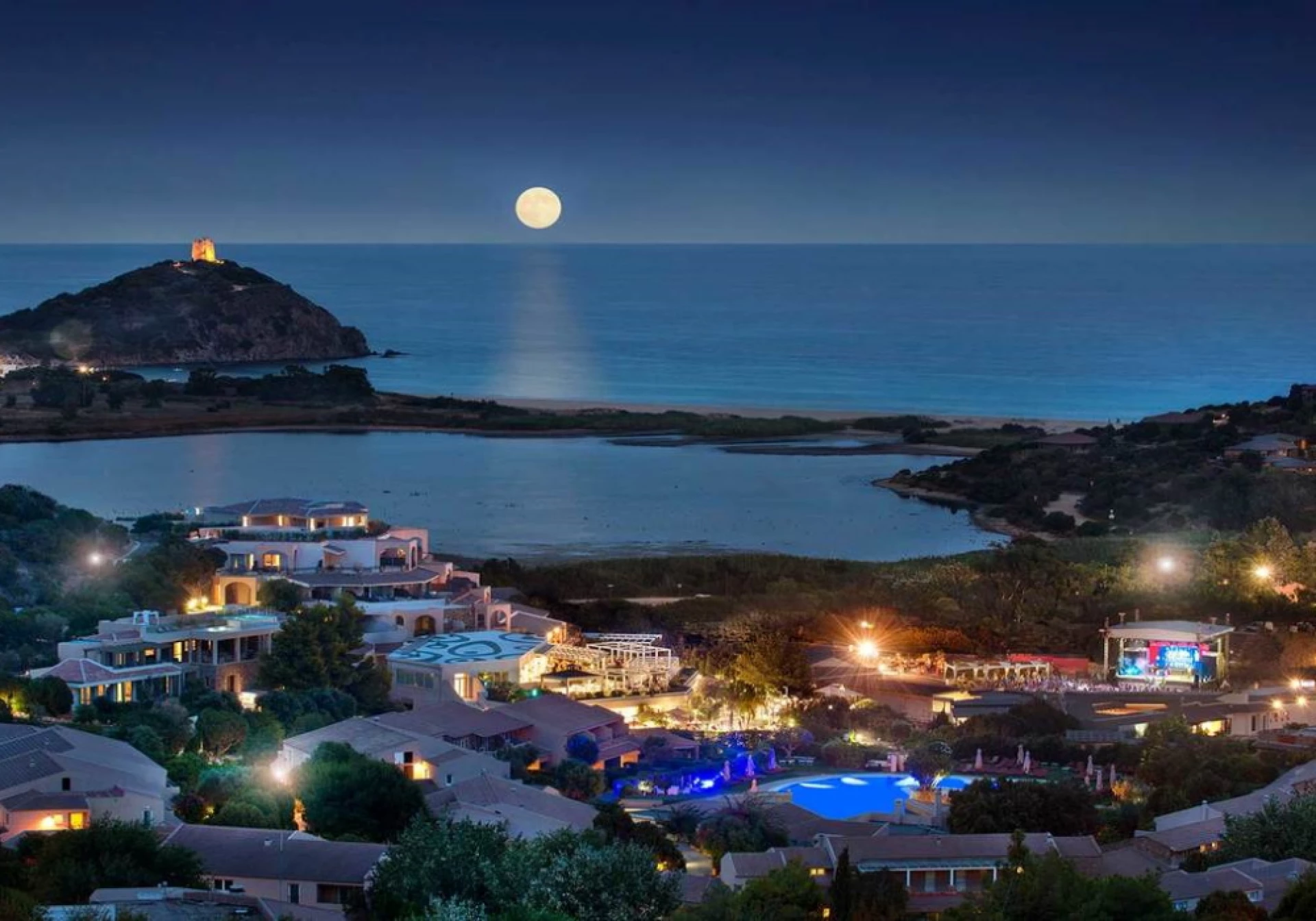 Chia Laguna
Enchanting escapism close to the beautiful bay of Chia
Located in one of the most captivating areas in Sardini, Chia Laguna Resort, is a great destination for a choice of beautiful beaches and a dynamic list of accommodation options that will meet all tastes and expectations.
Chia Laguna Resort consists of four hotels all elegantly styled with traditional Sardinian elements and contemporary themes. This 5-star masterpiece is a true reflection of a beautiful country, incorporating hospitality, brilliance and comfort.
With a broad expanse of golden beaches with glistening waters and vibrant greenery, there are unlimited beautiful scenic displays.
There's a vast catalogue of sporting options to choose from during your stay at Chia Laguna. You can be as laid-back, or active as you like. Activities available include scuba diving, kayaking, windsurfing, canoeing, tennis, football, mountain biking and much more.
For rest and relaxation, Chia Natural Spa awaits. Beauty experts will lead you through rejuvenating treatments where you will experience the benefit of using natural products. The Spa has a outdoor treatment area with hydro-massage pools, wet area with Turkish bath, hammam, sauna and a terrace with a hot-tub that has magnificent panoramic views of the Chia Bay.
Luxury Holidays for Couples

Laguna Rooms *****
Stylish and elegant - the Laguna hotel rooms provide stunning views of the Chia Bay from either your terrace, balcony or private terrace. 

(Please note that stays at the Laguna are on a half-board basis).

Spazio Oasi Rooms ****
Another take on stylish comfort with all the amenities you could need. The 34 room hotel accommodation offers panoramic views of the village and seascape.

Village Rooms ****
The Village hotel cottages are surrounded by Mediterranean foliage and are ideal for a wonderful family vacation.

Just a few steps away from the cottage are the resorts main facilities where you will find the swimming pool, restaurant and fitness centre.

Baia ***
Inspired by Sardinian history and culture, the Baia hotel is perfect for those who prefer a no frill holiday and enjoy the simpler things in life without sacrificing comfort or style.
La Terrazza:
Take a journey into delectable Italian flavours and wonderful food creations at the Le Terrazza Restaurant. The a la carte menu showcases the islands specialties and produce.
Bouganville: Enjoy a buffet style dining experience with a taste of authentic island flavours.
La Pergola: Sardinian dishes with Mediterranean flavours and a great traditional barbecue.
Le Dune: Situated just off the beach, taste the restaurants speciality, ember-grilled fish for a perfect lunchtime option or join the restaurant at dusk for a delicious pizza or cocktails from the lounge bar.
Luna: Soak up a stylish atmosphere where splendid Mediterranean flavours pair well with the fantastic wine list of Luna Restaurant dishes.
Panino Guisto: Take a bite to eat at the Panino Guisto for refined sandwiches with sardinian pecorino cheese, grilled zucchini and many more rich flavours, placed on succulent breads.
The Steak House: An excellent selection of meats cooked on a wood fired barbecue.
New Pool Restaurant: An a la carte menu with Sardinian specialties, served near the Village's beautiful swimming pool.
Bimbi Restaurant: Young guests will be delighted to taste wholesome resort specialities in there own little restaurant.
Your Holiday Starts Now
Why not chat to one of our experts!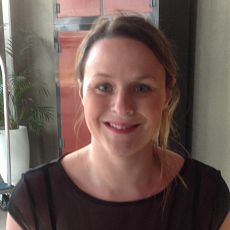 Start your holiday now with a conversation with one of our Sardinia Personal Travel Experts!
We'll call you back
Leave us your contact details and we will be in touch.