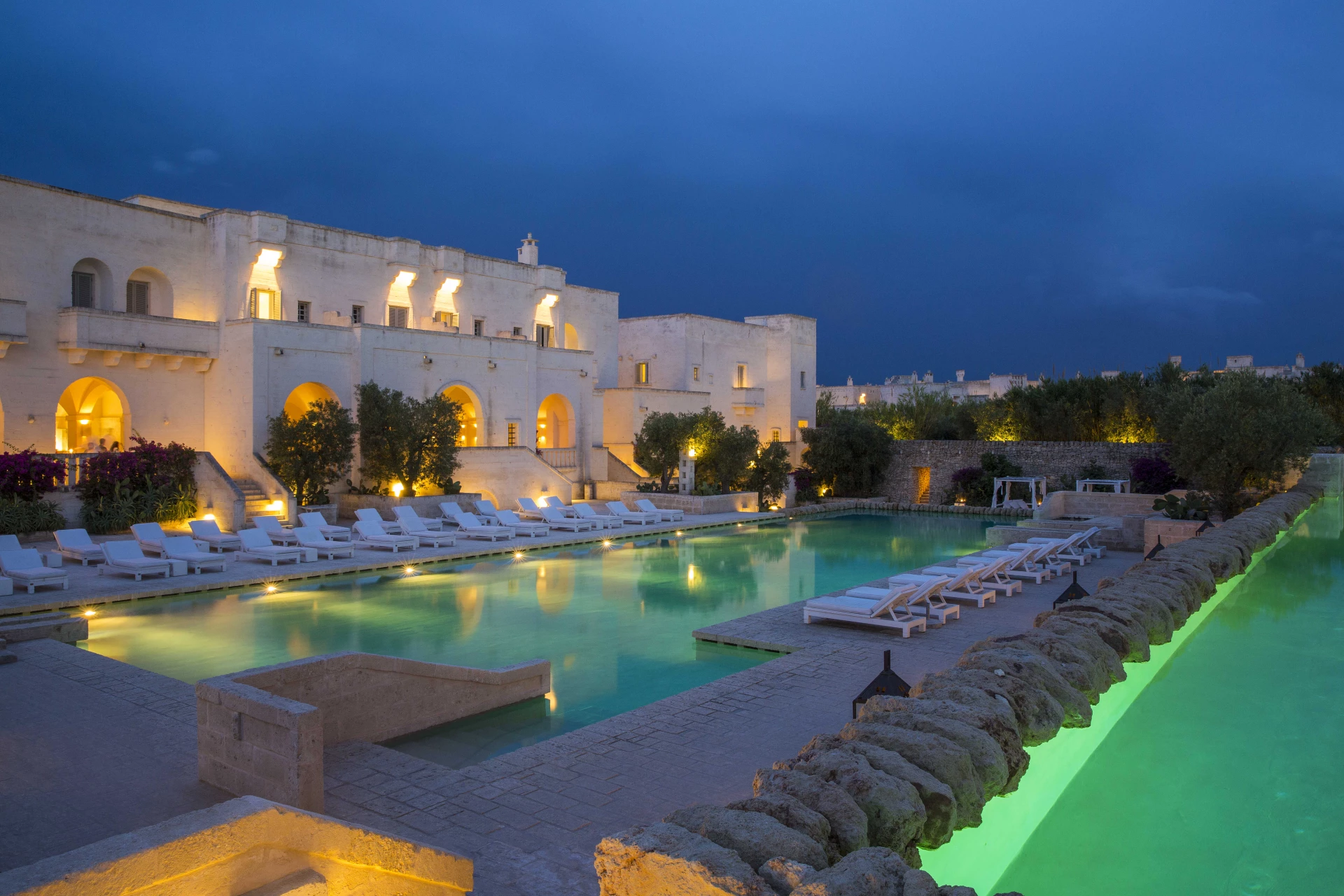 Borgo Egnazia
Taking hospitality and style to a new level
Borgo Egnazia offers far more than your average resort, presenting guests with an experience like never before. The exquisite architectural design combined with contemporary flourishes and traditional tastes, fuse the best of the old and the new world together. The luxurious resort is the perfect destination to relax your mind, body and soul and experience to rich culture of a beautiful country. Located in Apulia and just a 5 minute drive away for the beach, you can expect to find crystal clear waters and golden sandy beaches with a children's game park, making it a great destination for the whole family.
The Borgo Egnazia is ideally situated to explore the history of the region, from hilltop villages and Neolithic sites, to caves and Baroque architecture. The multiple award-winning spa await those that want to indulge in pure relaxation and pampering, and there's a great selection of pools, restaurants and bars too.
The nearby San Domenico Golf club is a must plus the hotel runs "Nowhere Else Academies" where you can learn new skills in just 5 days!
At Borgo Egnazia, relaxation is taken to the next level. An unwinding pamper session at the resorts luxury spa will completely rejuvenate your mind, body and soul. The oasis of indulgence and sophistication is made complete with the barber shop and hair salon, where age old rituals and traditions have been reinterpreted into a tranquil sanctuary of paradise. After visiting the Vair Spa why not take care of yourself even more with a yoga class or a bit of retail therapy at the Borgo Boutique.
The swimming pools offer the perfect setting for guests to dip or splash. If you want to get a little more active, there are opportunities to join the individual and group water classes.
A private beach is just five minutes walk away where a fully equipped watersports centre enables you to join in a wealth of activities including sailing, windsurfing, kayaking, waterskiing and much more.
Luxury Holidays for Couples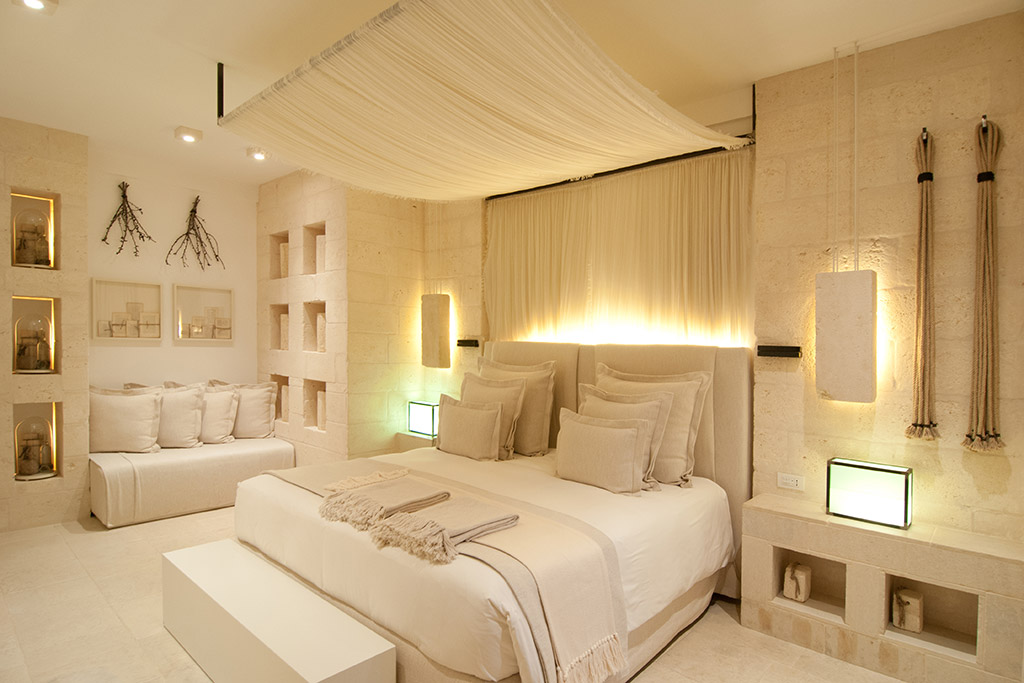 Luxury Hotel Rooms at La Corte
La Corte - otherwise known as the main building - holds the main selection of luxury rooms which have been decorated in a Mediterranean traditional style with a modern but rustic twist. Choose from Bella, Splendida or Magnifica rooms for a luxurious king sized beds and living room space with an LCD TV. Other amenities include an entertainment system with iPod dock, minibar, desk, Wi-Fi, bathtub and/or shower Occupancy: 2 adults but an extra bed or cot may be supplied at an additional cost. Room sizes vary from 33 - 75 sq m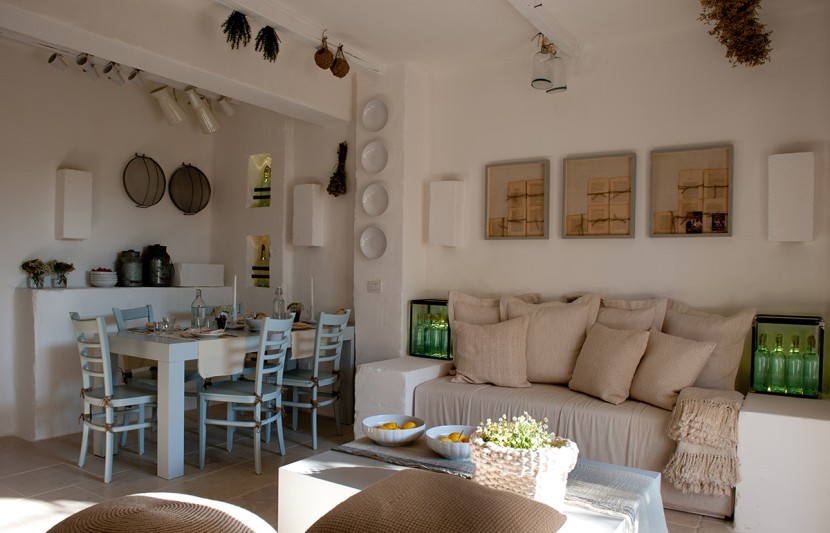 Apartments and Casette
These wonderful apartments are located in the Borgo Village area and perfect for couples or families wanting more spacious accommodation to get the best out of their holiday. This accommodation features double or king size beds, flatscreen TV, desk, in-room entertainment system with iPod docks, minibar, private patio or terrace. Occupancy varies depending on the type and size of accommodation you choose. Please contact us for further details.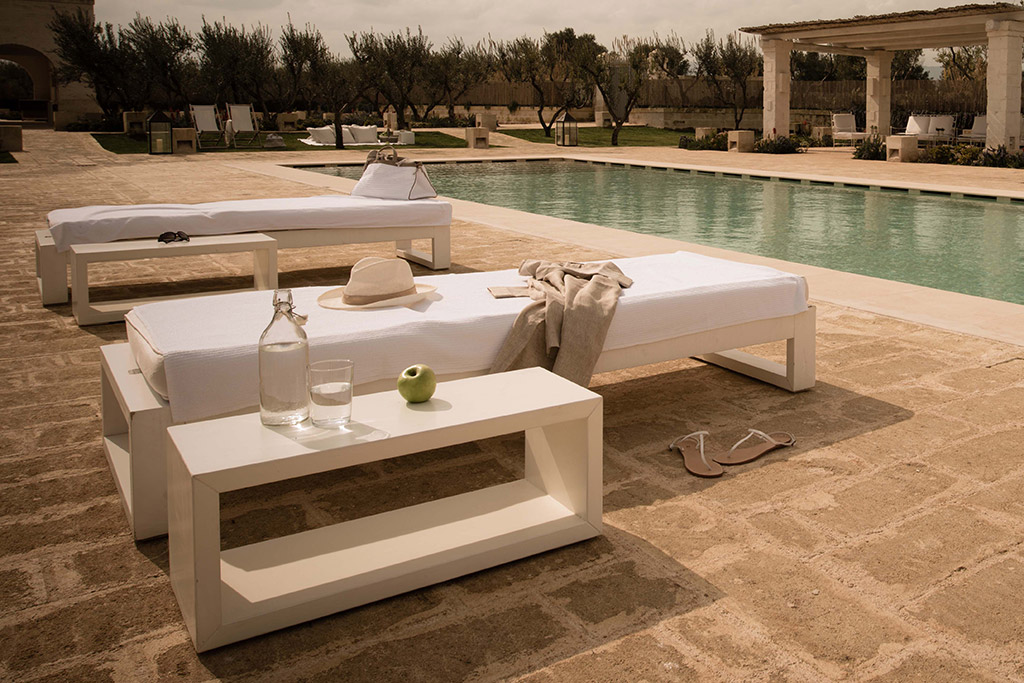 Private Villas
Classically refined with all the luxuries and amenities you could want including en-suite bathrooms to most bedrooms, home theatre system, walk in wardrobes, private balconies, dining and gaming table and honour bar. Each villa is a stones throw away from the Borgo and La Corte and are equipped with: - 3 bedrooms - 4 bathrooms - Kitchen - Living Area - Scenic Terrace - Garden - Private patio and swimming pool Guests staying in villas have the choice to pay for the services of a nanny, butler, private chef or PA if required. We'll be happy to discuss the villa types with you and suggest which one will suit your needs.
Due Camini: Apulian flavoured high cuisine dining at the gourmet Due Camini restaurant is complemented by the sophisticated ambience of the beautifully refined restaurant.

La Frasca: Comfortable dining with family or friends. Serving local and Apulia-inspired cuisine.

Trattoria Mia Cucina: Watch your meal being prepared live at the Mia Cucina, for an exclusive dining experience with delicious fresh food. Enjoy the social table opportunities whilst tasting your very own wood fired pizzas.

Pescheria da Vito: Located directly on the beach for relaxed dining and beautiful sea views. Serves fresh pasta, grilled fish and tasty salads.

Il Colonnato: A buffet style restaurant, serving mouth-watering Apulian and Mediterranean dishes. Informal dining, perfect for families.

Da Puccetta: Created especially for younger guests. Serves wholesome, balanced meals, varied daily.
Your Holiday Starts Now
Why not chat to one of our experts!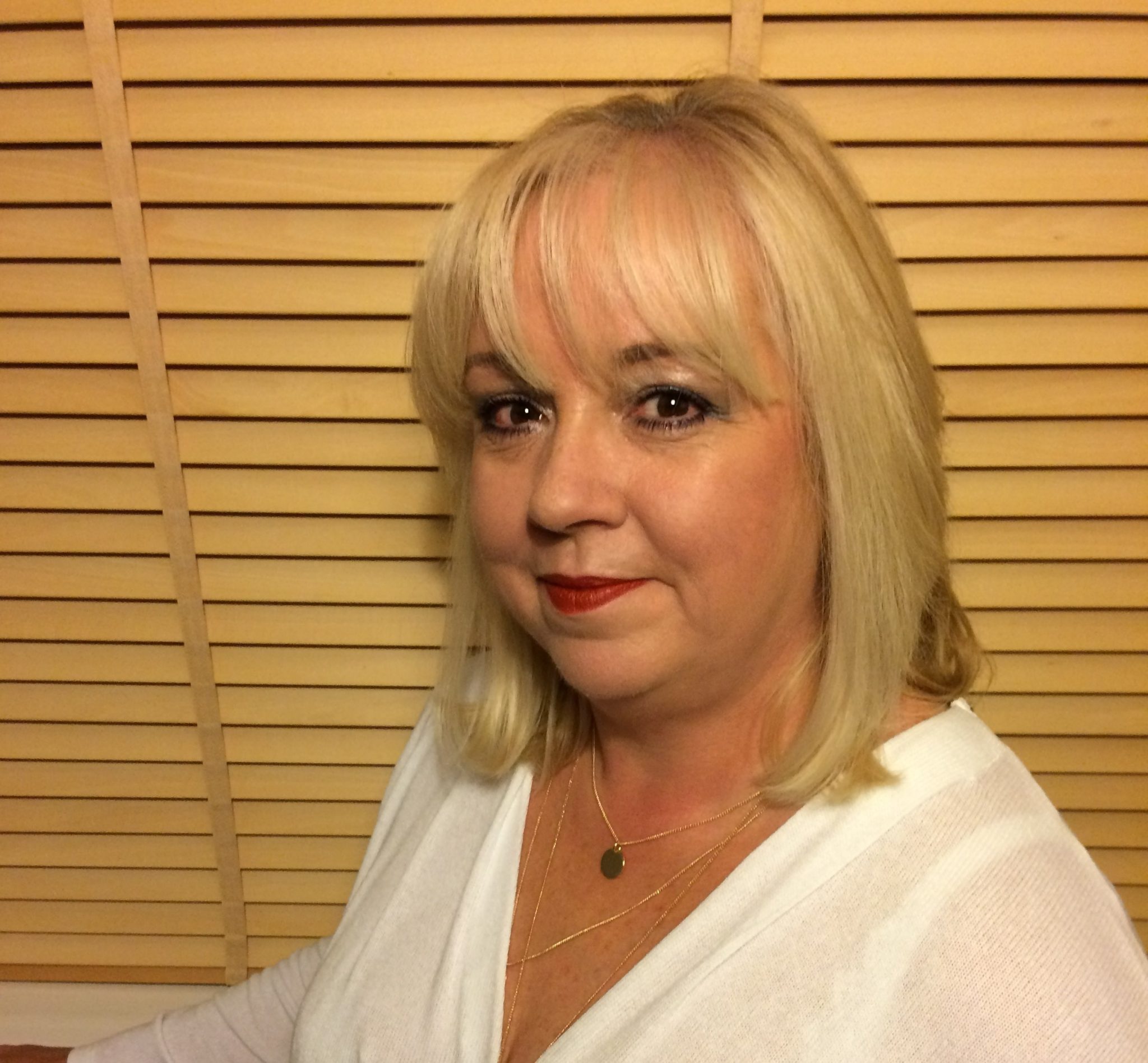 Start your holiday now with a conversation with one of our Italian Coast Personal Travel Experts!
We'll call you back
Leave us your contact details and we will be in touch.