Aegean Suites Hotel
Soak up the peaceful atmosphere while relaxing around the outdoor pool or take a dip in the open air hot tub
Situated in a stunning hillside position close to the beach on the outskirts of Skiathos, the Aegean Suites Hotel is a perfect choice If you're looking for a relaxing destination and boutique resort.
Peace and tranquility awaits at this five-star retreat. Soak up the atmosphere while relaxing around the outdoor pool or take a dip in the open air hot tub. The beach is just metres away and Skiathos town centre is nearby with a wonderful selection of restaurants, bars and shops to explore.
Massages, facial treatments, manicures, pedicures and hairstyling are all available at The Aegean Suites Beauty Corner. Guests also have the opportunity to visit the spa at The Skiathos Princess Hotel which has three treatment rooms, a relaxation room and wet rooms.
There's also a fully equipped gym with the latest cardio vascular equipment including treadmills, spinning bikes and elliptical trainers and guests can also use the gym facilities at the Skiathos Princess Hotel.
You'll be treated to gourmet dining at the Aegean Suite's restaurants with a good selection of tantalising international dishes and flavourful local specialties available.
(Please note: the hotel welcomes guests over 13 years of age. We would not recommend this property for guests with mobility difficulties due to its location and the number of steps).
Luxury Holidays for Couples
Overview

The chic suites have a lovely, contemporary style and stunning sea or garden views. Amenities include king size bed, private bathroom, bathrobes, slippers, hairdryer, air conditioning, minibar, Wi-Fi, satellite TV, CD player.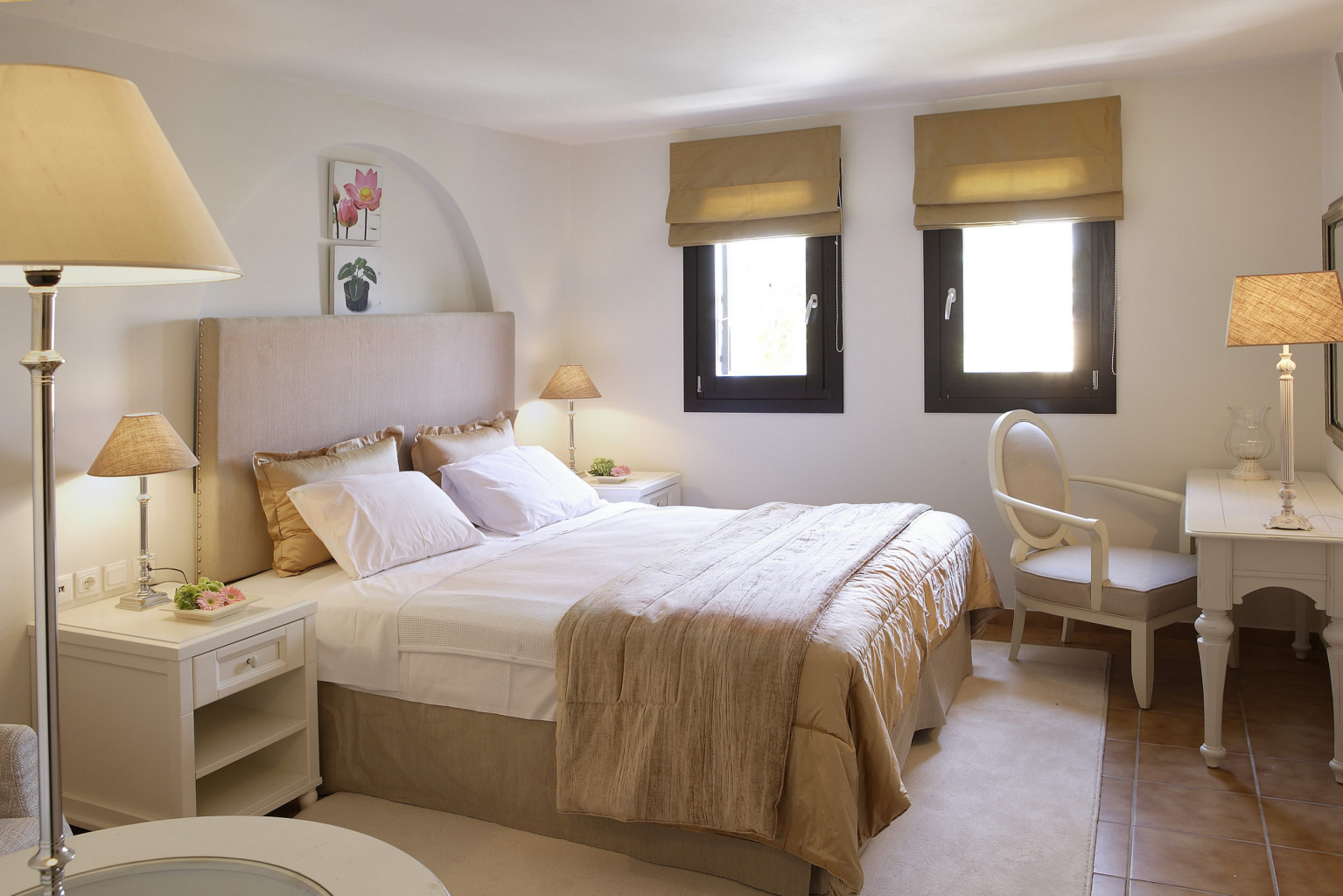 Standard Suite
Cosy suites with separate living and bedroom areas.

60 sq m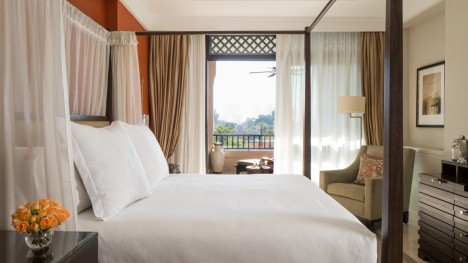 Deluxe Suite
Take in the breathtaking sea views form the balcony of a Deluxe Suite. Each suite has a king size bed, chairs, sofa and separate living and bedroom areas.

55 sq m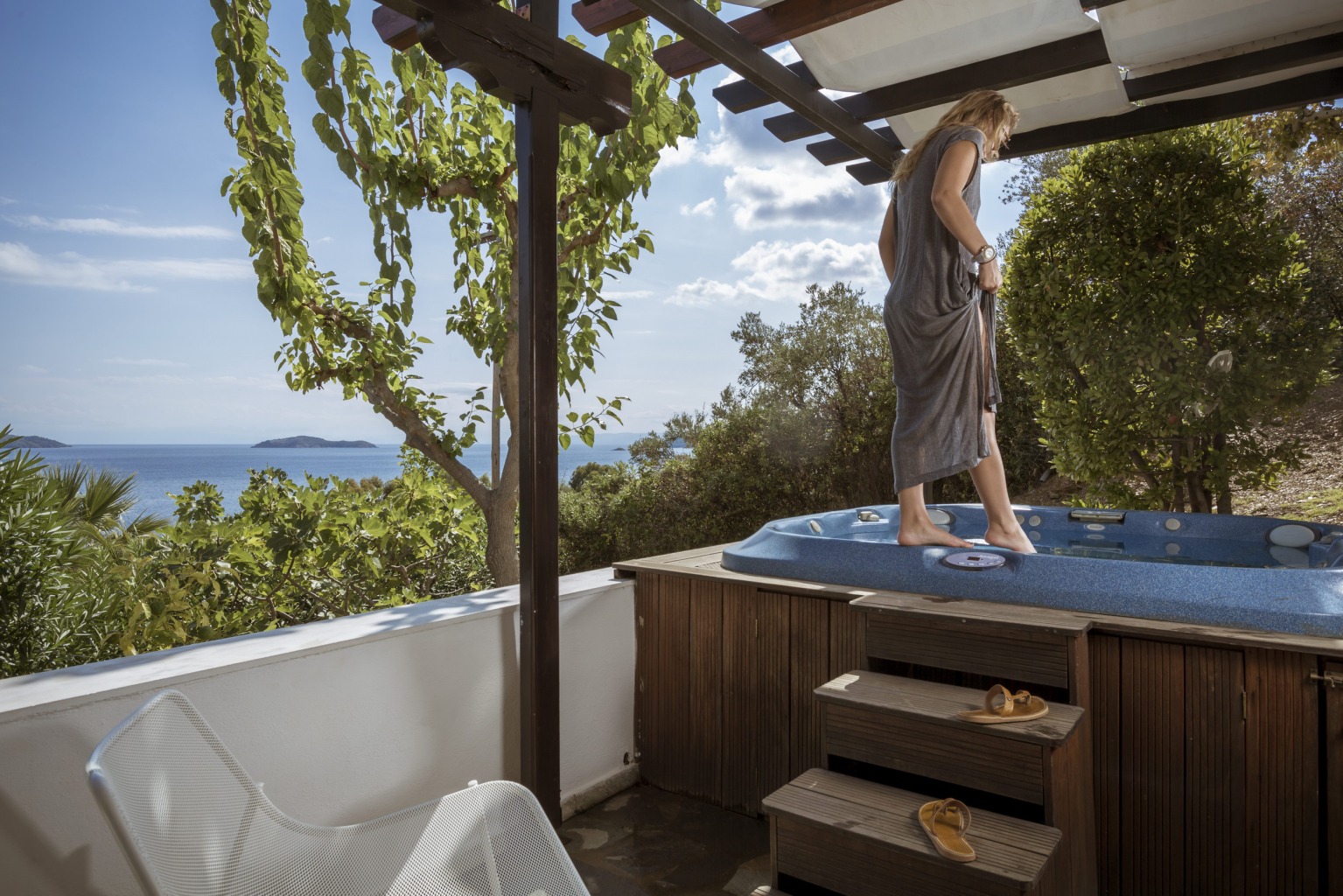 Charming Suite
Lovely, open plan suites with a separate sitting area and bathroom plus a private patio with open-air Jacuzzi.

40 sq m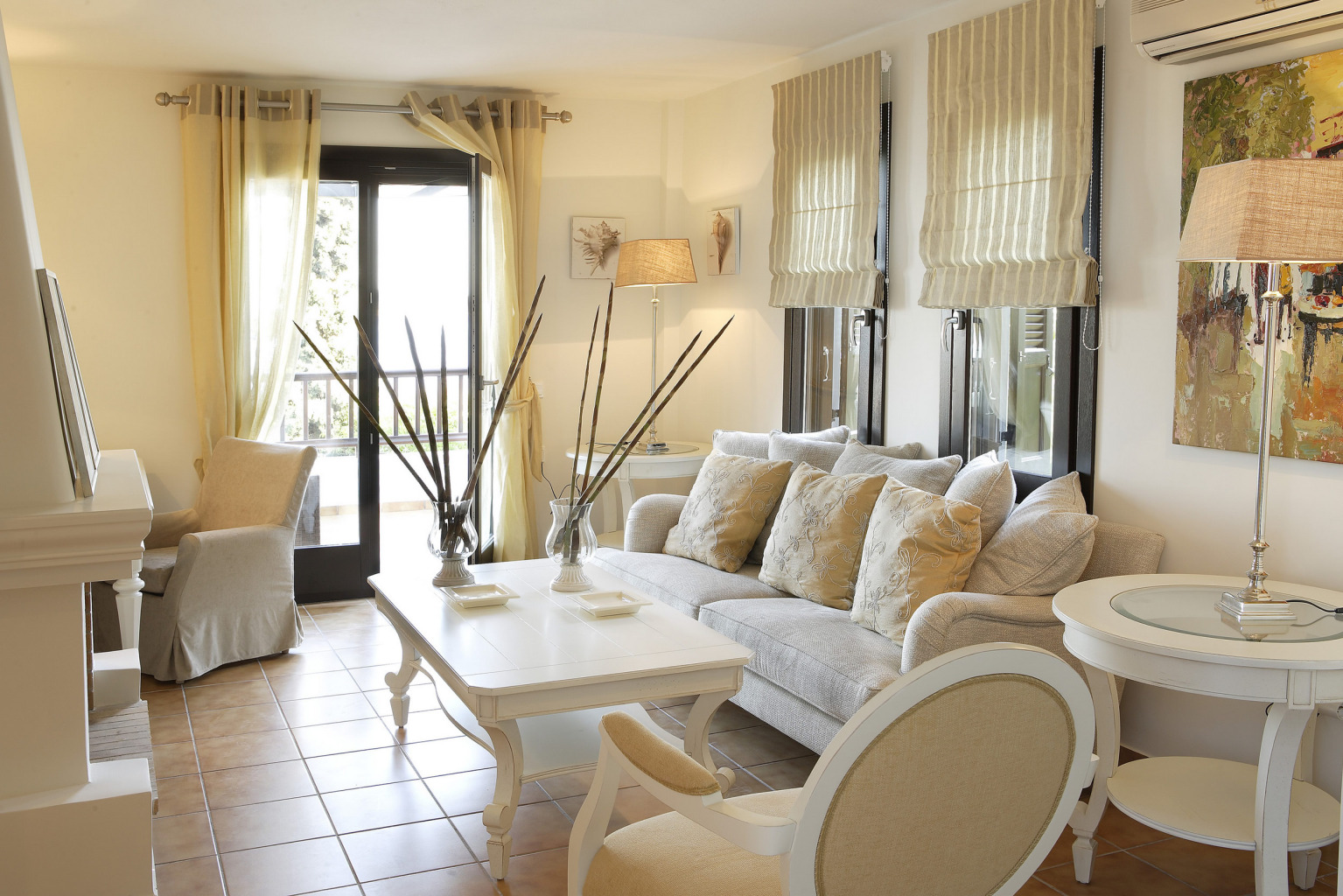 Heaven Suite
Elegant suites with a large teak wood terrace with a Jacuzzi and stunning sea views.

55 sq m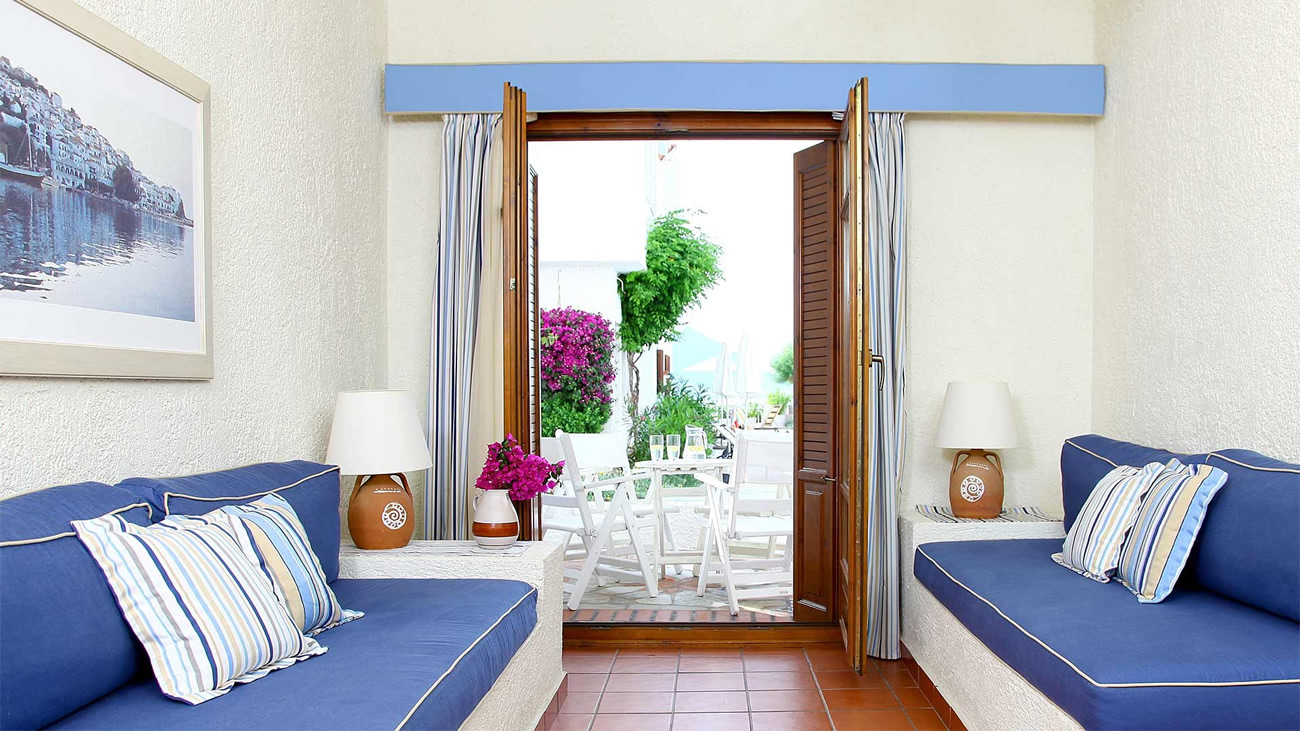 Two Bedroom Suite
Spacious sea view suites with a balcony, separate living and bedroom area and two bathrooms.

80 sq m

Karavia:
Situated at the swimming pool, Karavia offers light lunch in a typical Greek and Mediterranean style.
Pelagos: A lovely restaurant which overlooks the swimming pool and Aegean Sea. Serves delicious gourmet cuisine served to perfection.
Bars: Enjoy a relaxing drink at the Riva pool bar or Bourbon & Champagne Lounge Bar.
Your Holiday Starts Now
Why not chat to one of our experts!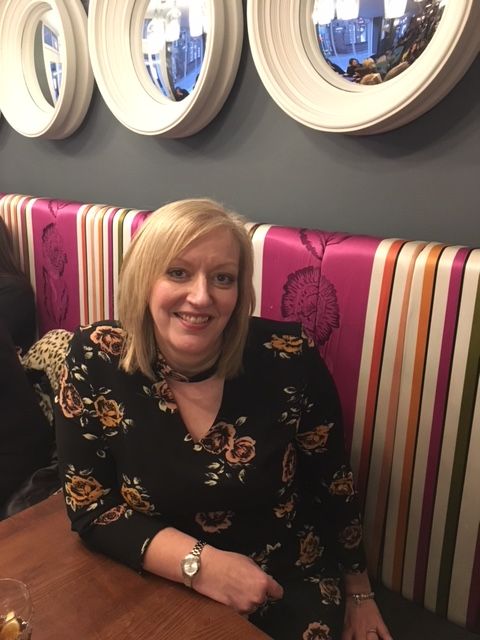 Start your holiday now with a conversation with one of our Skiathos Personal Travel Experts!
We'll call you back
Leave us your contact details and we will be in touch.