Luxury Holidays in Sydney & NSW
A vibrant city on Australia's south eastern coastline
Travel Information
Time Difference: GMT +11 hours Currency: Australian Dollars
Climate Information
The best time to visit Sydney really depends on what you want to see, do and experience. Average daytime temperatures from October through to April are 24-27°C. The lowest daytime temperatures are generally in June and July at approximately 17-19°C.
The most well known tourist attraction and Sydney's iconic international symbol, the Opera house, has a prime location overlooking Sydney Harbour. This UNESCO listed building opened in 1973 and, apart from attending one of the many and varied performances, you can also take a backstage tour for a real insight of how productions are staged.
The harbour bridge was opened in March 1932 and now links the city with North Sydney. One of the most exciting ways to experience the bridge is to take part in a bridge climb. All the necessary equipment and safety outdoor clothing is provided and, when you reach the top, the views over Sydney are awe-inspiring.
Hyde Park is the oldest public parkland in Australia. Situated in the heart of Sydney, the park is a fantastic oasis with wide open spaces and it's the ideal place to get away from the hustle and bustle of the urban conurbation. There are plenty of places for an ad-hoc picnic or just to relax in the sun.
Sydney centres around a natural harbour and is a beautiful city full of life and vibrancy. As well as the fantastic sights of Sydney itself, the larger area of New South Wales is home to so much including magnificent beaches, wonderful national parks, widespread vineyards and rugged mountains. It's somewhere you could never tire of exploring and Designer Travel can book you the holiday of your dreams to make sure you experience all that you want to and more Of course, the most iconic sight in Sydney it the Opera House - a place of millions and millions of selfie-shots. It's very Instagrammable and memorable and simply amazing. See it from the outside before taking an informative and interesting tour of the interior or why not book to see one of the many performances that take place as well. There's also Harbour Bridge which the more daring amongst you can BridgeClimb. You'll be harnessed up, given full instruction and escorted so you can climb to the top of the structure - a real adrenaline rush. After such a buzz, it might be a good idea to head to the Royal Botanic Garden located in the heart of Sydney. It's a tranquil place to enjoy a leisurely stroll away from the hustle and bustle of the city and recover from your exertions. Getting out further afield, there's lots to see if you're on a self-drive holiday. Stop at Byron Bay to enjoy a surf lesson and soak up the laid back cafe culture, see if you can spot the whales and dolphins near Port Stephens, take a day trip to the Blue Mountains or tour some of the excellent wineries and fertile vineyards in this area. Designer Travel have a team of friendly and experienced travel experts with a passion for travel and customer service. We have an extensive knowledge of the travel industry, are ABTA bonded and independent too. Combine that with our ability to listen and respond to what you want from your holiday, and that means we can search for the very best options from a huge range of flights and accommodation choices and make tailored recommendations especially for you. We also offer a full after sales service so you're assured of a very personal holiday experience from start to finish. Don't worry if  you're after something a little different - an activity holiday, a touring break, an extended honeymoon or something else altogether, we will be able to help. Simply fill in the enquiry form or give us a call and let us look for your dream break to Australia or anywhere else you'd like to go - it's what we excel at!
Your Holiday Starts Now
Why not chat to one of our experts!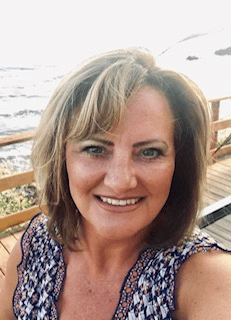 Joanne Hill
Designer Travel Expert
0121 353 0637
07969 752412
Start your holiday now with a conversation with one of our Sydney & NSW Personal Travel Experts!
We'll call you back
Leave us your contact details and we will be in touch.