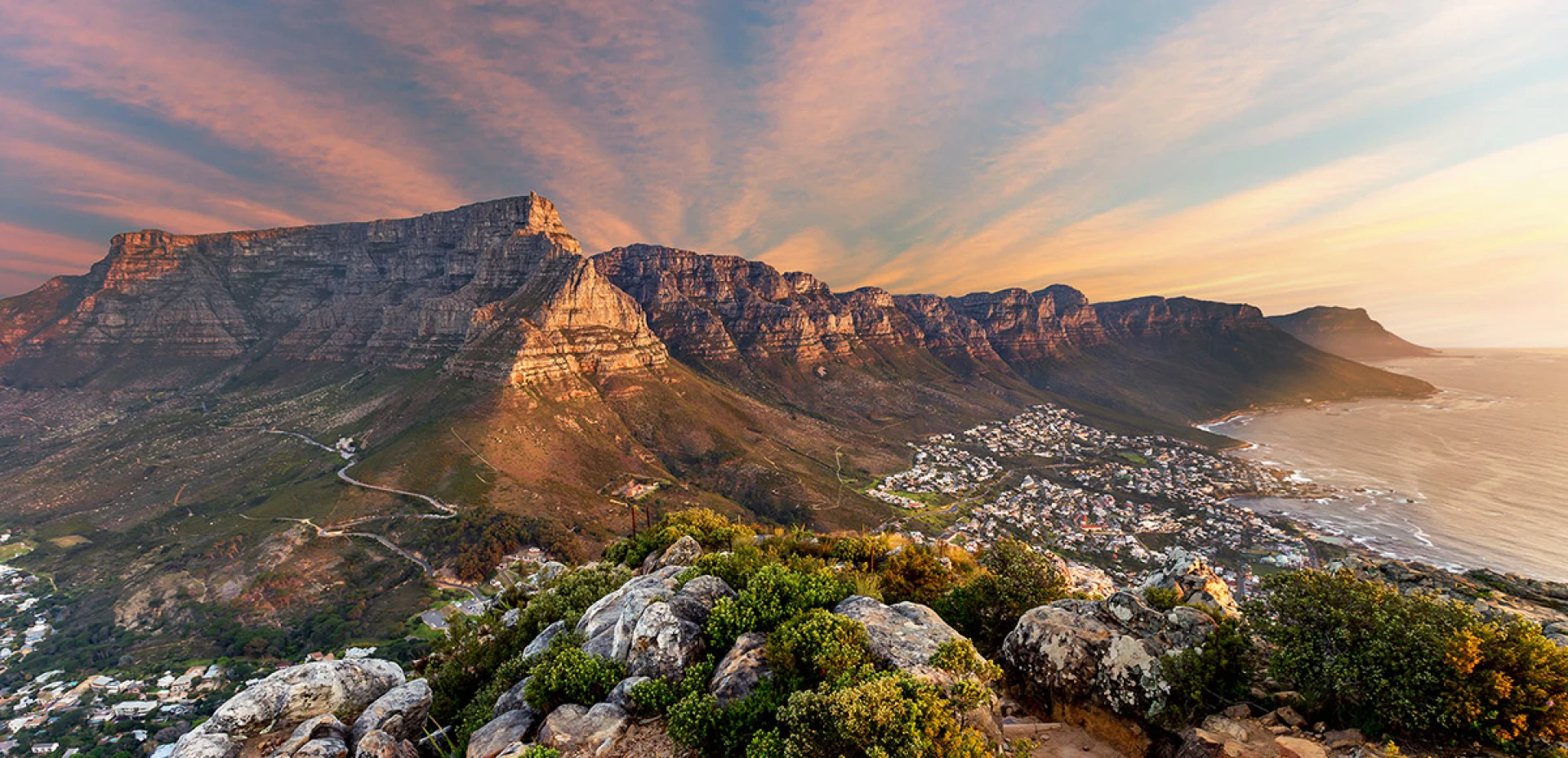 Luxury Holidays in South Africa
Known as the "rainbow" nation
Travel Information
Time Difference: GMT+2 hours

The stunning "Garden Route" is a mix of ancient forests, golf courses, craft centres, holiday destinations, mountain hideaways and secluded communities. It stretches from Mossel Bay to the Storms River Mouth. Driving the garden route is a fantastic experience with so many activities and places to see on the journey. You can do it all in one go and it will take you about 10 hours, but that's such a waste. To do it justice, it's recommended that you stop off on route and spread the journey over 3 to 5 days.
Cape Town and The Western Cape
Described as one of the most beautifull places to visit in the world, the Western Cape offers an abundance of stunning locations and fantastic experiences. The choice of activities include wine tasting, hiking, whale watching and exciting helicopter trips. There are also stunning beaches. Cape Town is situated beneath the breath taking Table Mountain and is a port city with plenty of things to see and do. There's also no lack of fantastic restaurants serving delicious cuisine.
For the ultimate holiday experience, nothing beats the excitement of a wild life safari, and one of the most famous game reserves in the world is Kruger National Park. Not only can you track the wild-life during the day, but you can also take a night game drive. Another interesting option is a walking safari!
From sophisticated modern cities to unspoilt sandy beaches, South Africa is famous for beautiful landscapes, stunning wildlife and a friendly welcome. Start your South African adventure in Cape Town which lies between the ocean and the impressive Table Mountain. There's much to see and do including amazing botanical gardens, impressive African Art galleries, fascinating markets and vintage shops and boutiques. If you fancy staying by the V&A waterfront, take a look at the
Cape Grace Hotel
. From Cape Town, you can move on to take in one of the national parks and see the local wildlife, travel to the winelands or enjoy a twin-centre adventure with one of the Indian Ocean Islands like Mauritius or the Maldives. The Western Cape offers an abundance of stunning locations, excellent beaches and fantastic experiences. Activities include wine tasting, hiking, whale watching and exciting helicopter trips. South Africa is also famed for its stunning "Garden Route" with its eclectic mix of ancient forests, excellent golf courses, fantastic holiday destinations and secluded mountain hideaways. Stretching from Mossel Bay to the Storms River Mouth, driving the Garden Route is a memorable experience with plenty to see and do along the way. A leisurely journey spread over a few days will allow you to make the most of your time here. If you want to experience the excitement of a wildlife safari, visit the Kruger National Park - one of the most famous game reserves in the world. Here you can track the animals during the day as well as taking a night game drive - absolutely unforgettable! At Designer Travel, we can tailor-make your ideal holiday to South Africa or anywhere else in the world you would like to go. The opportunities are endless and we can arrange such things as a stay for you in luxury tented accommodation, a five-star hotel break in a city, a magnificent safari of your dreams or a walking or hiking tour. Simply tell us what you want and we will do the work for you! Our friendly and experienced travel experts are well travelled and know the country, the culture and the accommodation that would best suit your needs. Twin centre holidays are our specialty too so you don't have to confine yourself to one destination – absolutely ideal! To begin your holiday adventure to South Africa, please complete the enquiry form or give us a call. We'll be delighted to help.
South Africa experiences a subtropical climate. Maximum temperatures, in the summer months (November to March), can exceed 32 degrees Celsius and in the north areas it can reach 38 degrees. The summer months also experience the most rainfall.
Your Holiday Starts Now
Why not chat to one of our experts!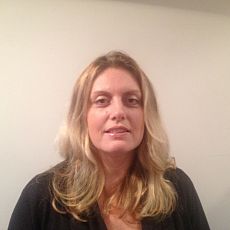 Start your holiday now with a conversation with one of our South Africa Personal Travel Experts!
We'll call you back
Leave us your contact details and we will be in touch.