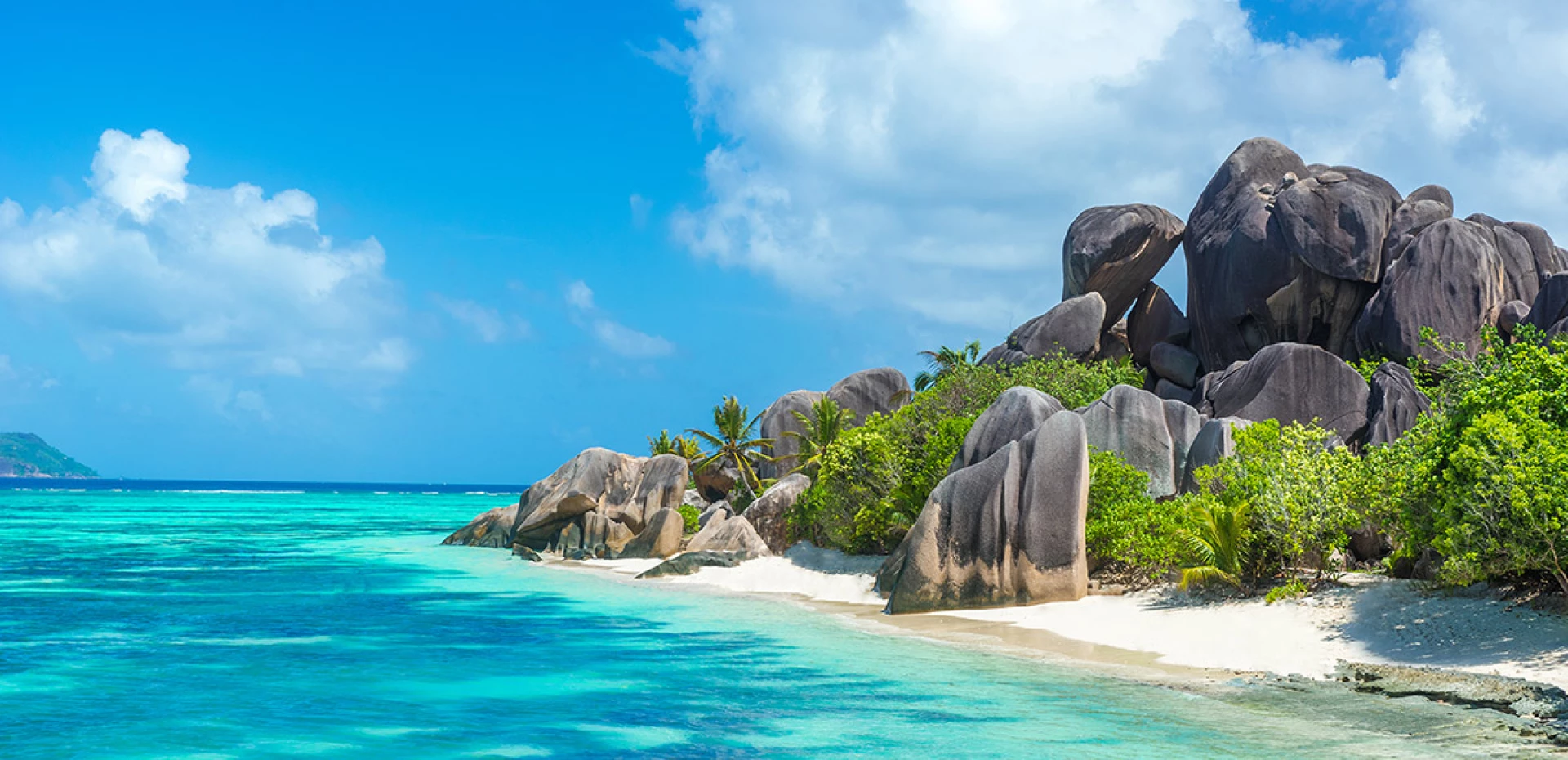 Luxury Holidays in Seychelles
A unique cluster of unspoilt tropical islands
Travel Information
Time Difference | GMT +4 Hours 

The Seychelles are a perfect destination to experience the undersea world of marine life. There are plenty of opportunities to learn how to dive at PADI registered dive centres as well as safe areas for snorkelling.
Magnificent beaches await visitors to these stunning islands. Some of the best include Anse a la Mouche which is situated on the south western coast of Mahe, and with its shallow clear waters, it is very safe for children. Other stand-out beautiful beaches can be found on Praslin Island and Silhouette Island.
Cousin Island Special Reserve
With the highest density of lizards per hectare in the world, Cousin Island Reserve is a very popular destination for tourists. It's also visited by over 300,000 nesting seabirds each year and is one of the best protected sites for nesting Hawksbill turtles.
This collection of 115 idyllic islands is scattered throughout the tropical waters of the Indian Ocean and certainly lives up to the name it was once given - "The Original Garden of Eden" You'll experience the epitome of luxury and idyllic surroundings here with deluxe resorts, powdery white sands, spectacular coral reefs and some of the rarest species of flora and fauna on earth. Rare plant life thrives on this Indian Ocean archipelago: a paradise for birds and naturalists alike whilst deep sea fisherman and divers have found nowhere better on earth! The towering granite rocks set against the striking blue of the sea and white sands of the beach are a sight to behold. Mahé is the largest island and it's well worth a visit. Morne Blanc is easily accessible by car or bus and then you can take the hiking trail to the top where you'll be rewarded with panoramic views over the island. You could also visit the Seychelles National Botanical Gardens where you'll see coco de mer trees, an abundance of natural flora and fauna and the giant land tortoises. The second largest island, Praslin is home to the World Heritage listed Vallée de Mai Nature Reserve and the must-see beautiful beach of Anse Georgette where you may be lucky enough to spot dolphins swimming off the shore. Other popular islands are La Digue which has a wonderful nature reserve, Fregate Island and Silhouette Island. Our experienced Travel Experts can help you in choosing the right island and resort for you. There are
all-inclusive
resorts,
ultra luxury
hotels, resorts suitable for families and those more suited for couples and honeymooners. Although there's plenty to see and do in the Seychelles, you'll also find it the perfect place to relax and be pampered.  Lay back on the beach and listen to the waves gently lapping at the shore - it's absolutely blissful. Luxurious spas offer massages, body treatments and rituals which will leave you feeling totally restored and rejuvenated; exactly what you want when you visit an idyllic spot such as this for a well-deserved break. Book with Designer Travel now for a true Robinson Crusoe Experience. We can tailor-make your dream holiday to the Seychelles as we are specialists in the luxury travel market. We can arrange weddings,
honeymoons
, renewal of vows, activity breaks, twin-centre holidays or a vacation to wherever you want for however long you want. As Designer Travel are independent, we can choose from a huge range of flights and accommodation options, plus we're ABTA bonded and offer a full after sales service. Our Travel Experts are experienced and love finding the ideal holiday to leave our customers happy and wanting to book their next holiday with us again. To get in touch, simply fill in the enquiry form or give us a call - we're happy to help.
The Seychelles are a group of islands in the Indian Ocean and they offer an all year round destination due to the excellent climate. Temperatures rarely fall below 24°C or climb above 32°C although the islands do experience rain between December and February. The hottest months are December to April and it is also very humid through these months due to the rainfall. May to October are the driest and coolest months.
Your Holiday Starts Now
Why not chat to one of our experts!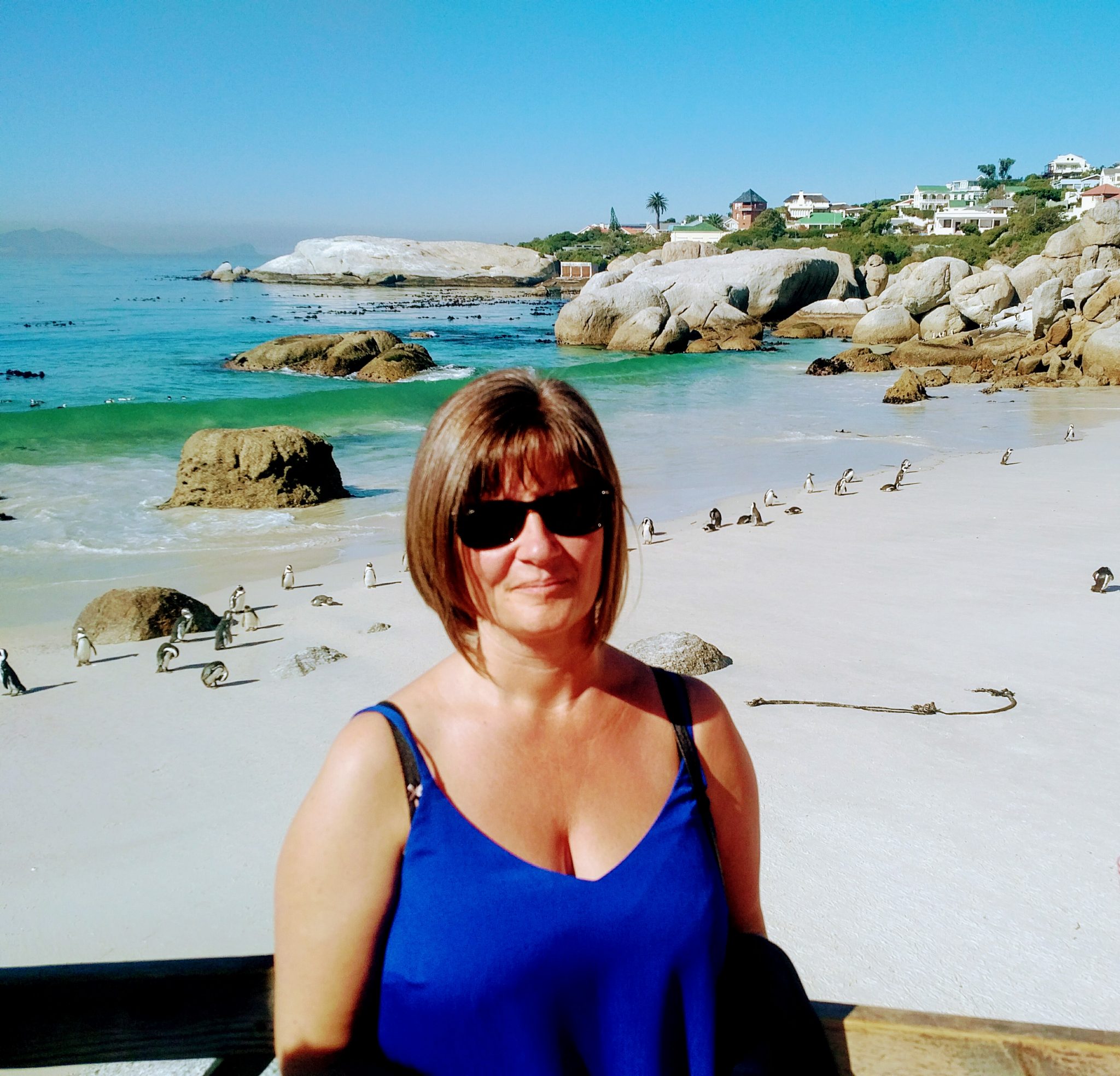 Start your holiday now with a conversation with one of our Seychelles Personal Travel Experts!
We'll call you back
Leave us your contact details and we will be in touch.