Luxury Holidays in Paphos
Luxury hotels and archaeological sites
Travel Information
Time Difference: GMT +2 hours 

These spectacular underground tombs date back to the 4th century BC and are spread over a large area. The tombs are carved out of solid rock and even though high officials were buried here rather than kings, the grandeur of the surroundings give the site a worthy name.
Situated between Paphos and Limassol, the Petra Tou Romiou area is one of the most stunning stretches of coastline on the island of Cyprus. Legend has it that Aphrodite rose from the waves here. The name Petra Tou Romiou actually refers to the spectacular sea stack which sits right on the sea edge and was said to have been put there by the legendary Byzantine champion Digenis Akritas.
Kato Paphos Archaeological Site
The Kato Paphos Archaeological Site became a UNESCO World Heritage Site in 1980 and includes sites and monuments from pre-historic times until the middle ages. There are fabulous mosaic floors in the Roman villas as well as the Roman Odeon.
Paphos is a busy resort located on the south-west coast of Cyprus. It's an ideal luxury holiday destination for groups of friends, families and couples as you'll be warmly welcomed and there's lots to see and do.
The harbour area is bustling with sea front restaurants serving international and meze specialities. You can feast on a superb medley of local seafood washed down with fine local wines while you watch the world go by. The old town has charming cobbled streets and architecture dating back to the 19th Century.
Archaeology and history abound here with Paphos boasting twelve museums, a medieval castle and it's also closely situated to the Tombs of the Kings - a UNESCO World Heritage Site which has well-preserved underground tombs and chambers which are absolutely fascinating. For breathtaking mosaics preserved in their original settings, visit Kato Paphos Archaelogical Park.
Sports enthusiasts won't be disappointed with Paphos as there are three golf courses, lots of watersports on offer and plenty of places for hiking, cycling and horseriding too. To get out further afield, hire a car. The roads are generally excellent in Paphos and very well signposted.
Families love a waterpark and the Aphrodite waterpark offers thrill seekers lots of fun rides and games. There's a good choice of slides, a lazy river, a wave pool and plenty of sunbeds.
Nightlife is more laid back here than, say, Ayia Napa but there's till the buzz and frantic fun of 'bar street' if you're looking for a party night! However, there are also lots of quieter venues and lovely local tavernas where you can have a more peaceful evening.
When it comes to accommodation, you're spoilt for choice. The four and five star hotels offer excellent rooms and suites and there are places suited for adults only and for families. You can even have an all-inclusive stay if you wish at selected hotels.
Designer Travel are experts for tailor made holidays to Paphos and anywhere else in the world you'd like to go to. We have a whole host of well travelled and helpful Travel Experts who can pass on their vast knowledge about this lovely resort and whether it's right for you. As Designer Travel are independent, we have access to a huge range of flights and holidays and we will put together your dream break for however long you want to go for. We can help plan a spectacular wedding, a romantic honeymoon, a family break, twin-centre stay, activity holiday and much much more - simply give us a call or fill in the enquiry form.
Paphos experiences hot summers and warm winters. The hottest month is August with average temperatures of 26°C and the coldest is January with averages of 13°C. July is the sunniest month with a daily average of thirteen hours and the wettest month is December.
Population

Approximately 36,000
Your Holiday Starts Now
Why not chat to one of our experts!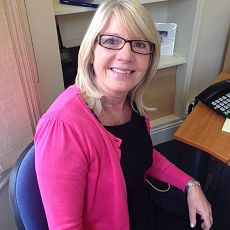 Start your holiday now with a conversation with one of our Paphos Personal Travel Experts!
We'll call you back
Leave us your contact details and we will be in touch.