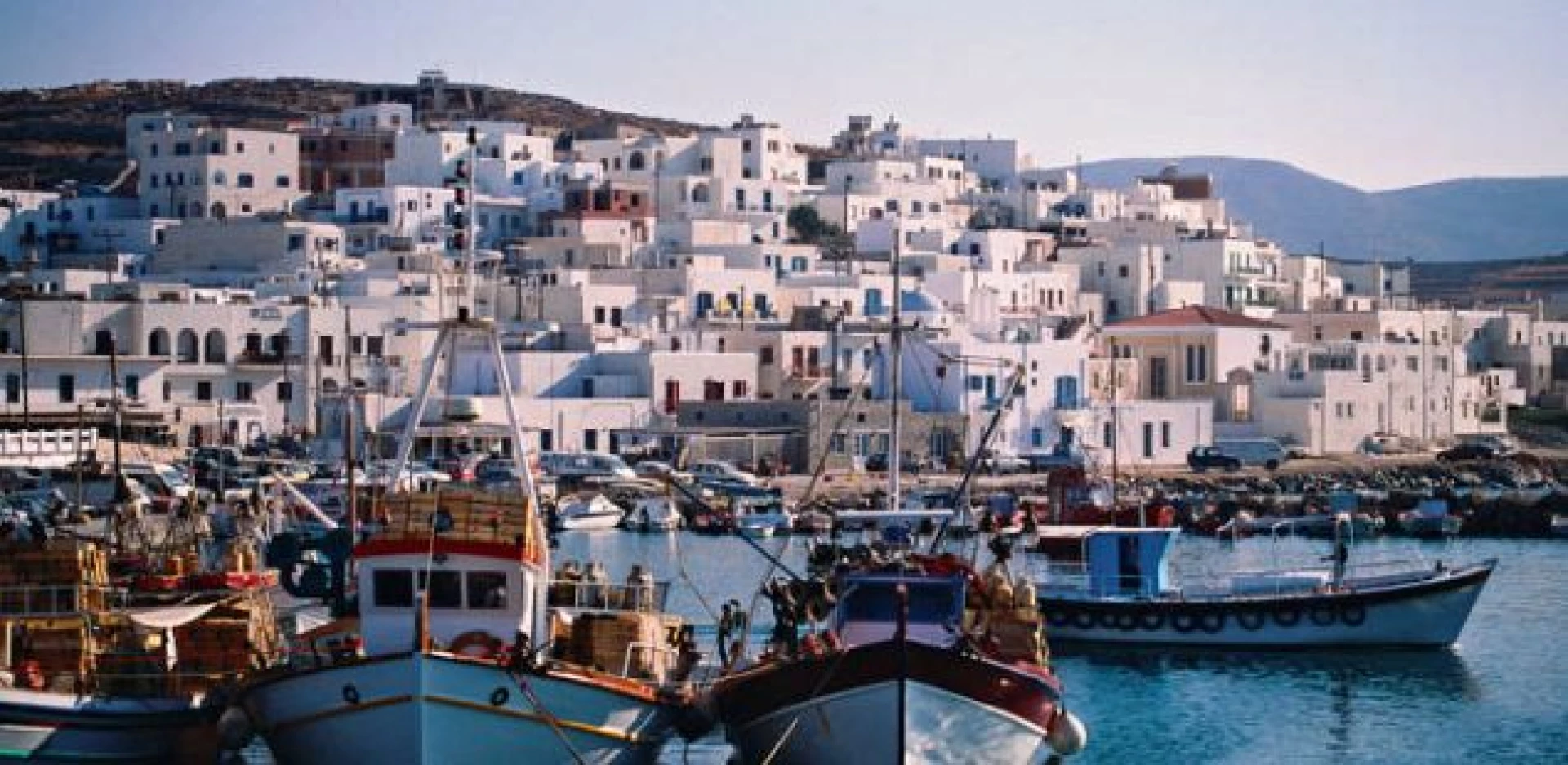 Where do I start! The scenery in Santorini will blow you away, so make sure you take your camera, and walking shoes to make the most of this spectacular Crescent shaped Island. You must stay on Santorini at least once in your life! The main two resorts for the best Scenery, in my opinion are: FIRA, the cosmopolitan capital of the island, it is located on the Caldera Cliffs, opposite the Volcano. Here you will find the islands main shopping centre, as well as an abundance of fine places to eat,drink,and it is where the majority of the islands nightlife is centered. Many of the Hotels, bars and restaurants are built into and down the cliffside, taking advantage of the areas viewpoint!! OIA, Pronounced 'IA' this is famous for its stunning sunsets, and is on the tip of the island, much like Fira it has lovely winding cobbled streets, with upmarket shopping and lovely cliffside bars & restaurants to while away the hours, never tiring of the views. As you can imagine, because of its stunning beauty, Santorini does attract many visitors throughout the season which is April to October, many visitors from the USA and Japan, as well as the cruise ship visits, which arrive daily into the port in Fira! So my tip here if you are going to stay in either of these resorts, be prepared for lots of day trippers!! And if you are staying elsewhere on the island, leave it until the evening to visit, when most ships have re-boarded their passengers. Santorini is easy to get around by car or local bus, It is only 7 miles wide, by 14 miles long, and the main bus terminal in Fira, has 3 routes, Oia, Kamari and Perissa, with stops along the way, making planning your day really easy! The two main Beach resorts are Kamari & Perissa, I stayed in Perissa, and this suited me perfectly, it has what I found to be the best and cleanest beach on the island, made up of very fine black sand(pebbles) which does get hot in the sun!! There is a decent selection of beachfront eateries, and if you are not staying in one of the hotels on the front, you can hire a free sunbed, by just buying a meal or drink at the adjoining restaurant. It is very low key and not for those seeking a lively nightlife, although there are several cocktail bars to try ;) Kamari, is a bigger and livelier resort, with more entertainment venues and places to eat, and gets quite busy on the beach, especially peak season. ( You can get a boat around the mountain, which seperates Perissa from Kamari, so if you fancied a busier/quieter day hop on the shuttle by boat its quicker. The 3 best value buys on the island are, Tomatoes, wine and Pistachio's as this is what they produce here, everything else has to be imported, so It can be expensive compared to other Greek islands, but not enough to put you off!! The wine is of a very good standard, and if you do nothing else, visit 'Santo Wines' Winery, the views are stunning, without the overcrowding you get in the nearby resorts.. If you would like any further tips or information please give me a call, I would be delighted to help! And if it is a Greek Wedding you are thinking of.. there really is no where more beautiful for your pictures than here!
Your Holiday Starts Now
Why not chat to one of our experts!
We'll call you back
Leave us your contact details and we will be in touch.