Trident Hotel
Thirteen fabulous ocean-front villas which overlook the azure Caribbean Sea
Set in a stunning location just under 3 miles from Frenchman Cove's Beach, Trident Hotel offers superb accommodation for discerning travellers with thirteen fabulous ocean-front villas which overlook the azure Caribbean Sea. Guests will enjoy an elegant, relaxing atmosphere, top class dining and chic surroundings as well as the renowned Mike's Supper Club at this amazing five-star resort.
The hotel has a beautiful private beach where you can swim, sunbath and relax in perfect peace. The Water Sports' Guides are on hand to accompany you if required if you would like to take a boat ride or kayak trip along the coastline. The snorkelling opportunities are not to be missed either. For refreshments, there's a beach bar handy plus a children's area offering on-site supervision.

At the resort, there's a fantastic infinity pool, Explorer's Lounge with an extensive reading selection, a Media Room with Apple TV Film library, the Time Bar, Mike's Supper Club and The Veranda Restaurant.

The Trident Spa offers a range of treatments and guests can enjoy a massage in one of the elegant massage areas that directly face the sea. A well-equipped gym which has the latest machines, weights, cardio and strength equipment is located next to the spa.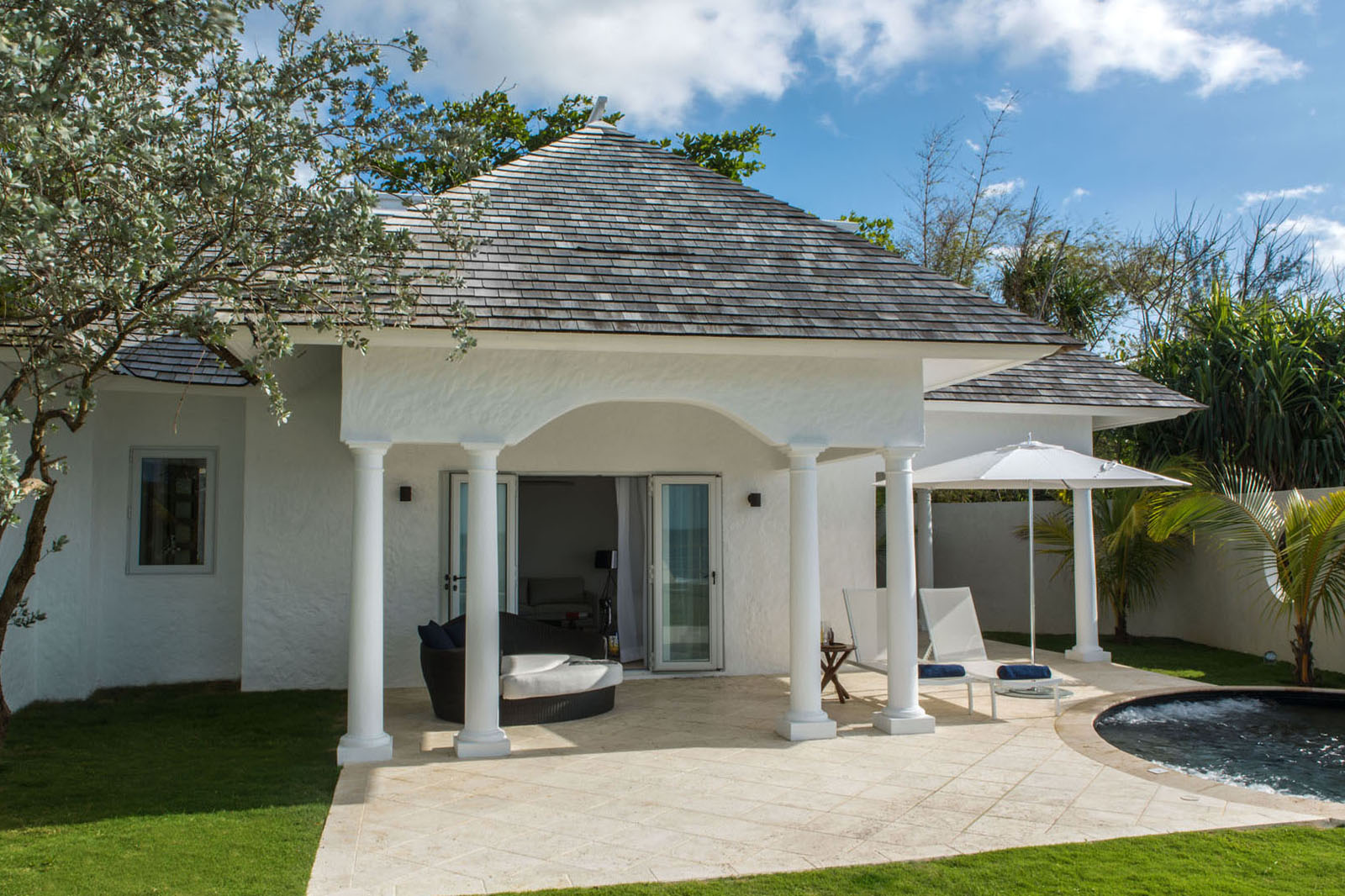 The thirteen oceanfront villas are chic private retreats that offer airy interiors furnished in a modernist style with touches of 50s and 60s decor. Each has a private terrace and 12 villas have a pool. Amenities include king-sized bed, wet bar and mini bar, closet, shower, Smart TV, Wi-Fi and large outdoor terrace with sea views.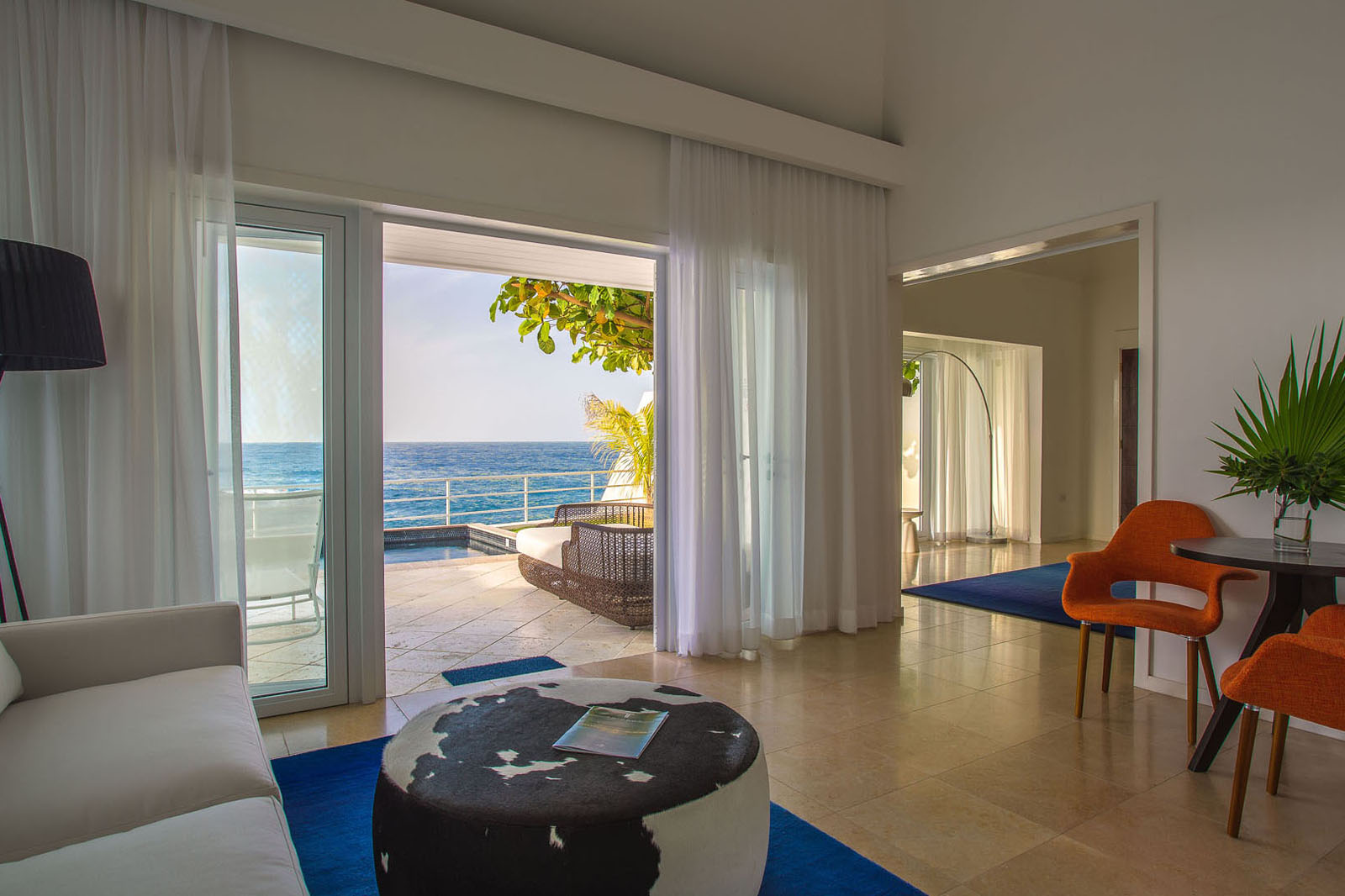 Accommodation Types
Studio Villa: Indoor space 60 sq m, outdoor tub, no pool. Junior Villa A: Indoor space 65 sq m, plunge pool. Junior Villa B: Indoor space 80 sq m, shower and indoor tub, plunge pool. Junior Villa C: Indoor space 80 sq m, outdoor tub, plunge pool. Deluxe Villa: Indoor space 85 sq m, one bedroom, living room, outdoor tub, plunge pool. Shiprock Villa: Indoor space 95 sq m, one bedroom, living room, indoor tub, outdoor shower, plunge pool. Compass Villa: Indoor space 115 sq m, two bedrooms, living room, two closets, two showers, two outdoor tubs, plunge pool. (Combo Villas: Some Villas are adjoining and can be linked to provide accommodation for larger parties).
The Veranda offers breakfast, lunch and small plate service throughout the day. Overlooking the elegant infinity pool, this restaurant has dazzling views and exquisite cuisine.

Mike's Supper Club has plush décor and a welcoming Calypso vibe – perfect for socialising and whiling away the evening hours.

The in-house dining is a mouth-watering fusion of Japanese-Jamaican fare with international influences. Enjoy the delicious cuisine then sit back and listen to some of the best jazz and bop music you'll ever hear.
Your Holiday Starts Now
Why not chat to one of our experts!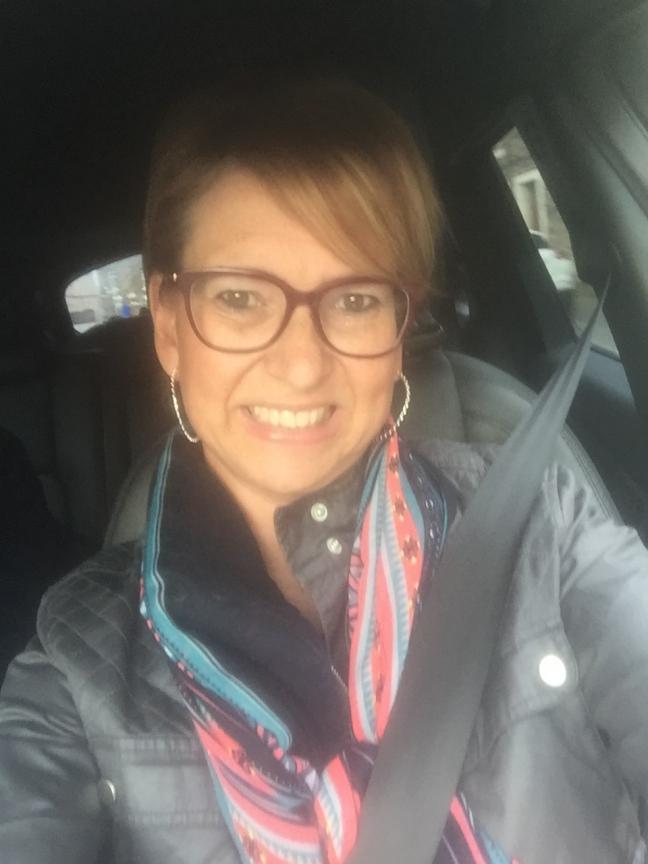 Start your holiday now with a conversation with one of our Jamaica Personal Travel Experts!
We'll call you back
Leave us your contact details and we will be in touch.