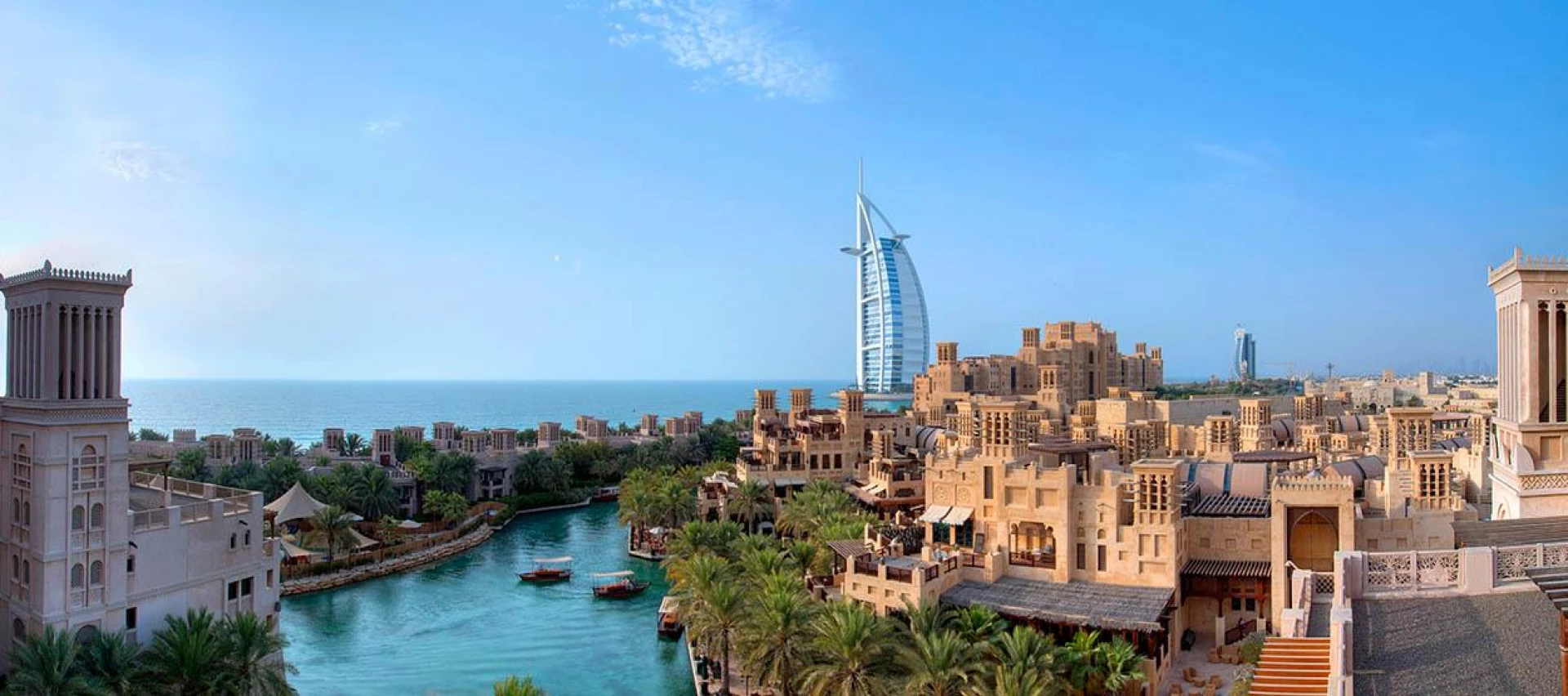 Madinat Jumeirah Resort
An amazing resort inspirationally designed to resemble a 21st Arabian city
This amazing resort encompasses three luxury hotels; Jumeirah Mina A'Salam, Jumeirah Al Qasr and Jumeirah Al Naseem, plus 29 summerhouses in Jumeirah Dar Al Masyaf and 7 Jumeirah Dar Al Masyaf villas. The resort buildings are linked by an amazing network of abra waterways and beautifully landscaped gardens.
With such a wide range of elegant accommodation choices on offer, you will be sure to find a room, suite or villa which suits your needs so you can enjoy a fabulous and memorable holiday in Dubai.
The resort offers an impressive range of facilities; from complimentary access to the Wild Wadi™ Waterpark to the relaxing Talise Spa and a range of watersports which include windsurfing, sailing, wakeboarding, waterskiing and diving.
Children will enjoy Sinbad's Kids Club which has its own pool and waterslides and caters for young guests aged 4-12 years old. Babysitting is available for younger children.
There's a fitness centre, 5 tennis courts, 2 km of beautiful private beach and a good selection of swimming pools. The resort also encompasses a Souk which offers visitors a bazaar-like atmosphere in a luxury setting.
Add to this a choice of 50 world class restaurants and bars and it's easy to see why Madinat Jumeirah is a popular choice for travellers seeking 5-star comfort in glorious Dubai.
Luxury Holidays for Couples
Overview
With such a large range of rooms, suites and villas on offer, we will be happy to assist you in finding the most suitable option for your requirements. Simply give us a call, we'll take a few details and get back to you with the choices available.
Jumeirah Mina A'Salam
Jumeirah Mina A'Salam is a one of the resorts most impressive structures. This boutique style hotel occupies an elegant harbour-front setting and has 292 guest rooms and suites with private balconies overlooking the sea.

Jumeirah Al Qasr
Jumeirah Al Qasr is considered the jewel in the crown of Madinat Jumeirah. This impressive property was designed to reflect the style of a Sheikh's summer residence and offers 294 lavishly styled rooms and suites.
Jumeirah Al Naseem
This contemporary hotel is the newest addition to the resort and has over 400 contemporary rooms and suites plus its own beach club.
Jumeirah Dal Al Masyaf
Jumeirah Dar Al Masyaf supplies guests with opulent luxury in the style of traditional courtyard dwellings. Two-storey beachfront summer houses provide privacy and exclusive accommodation.
Jumeirah Malakiya Villas
Seven independent villas offer privacy, seclusion, impeccable service and an outstanding level of luxury that will satisfy even the most discerning of travellers. There are two and three bedroom villas, 24-hour butler service, private swimming pools, private arrival and dedicated majilis for check in.
There are 50 restaurants and bars located in the resort so the dining options are almost limitless! With everything from world-wide fare to Italian, Mexican and Oriental cuisine, there really is little need for you to ever leave your resort.
Your Holiday Starts Now
Why not chat to one of our experts!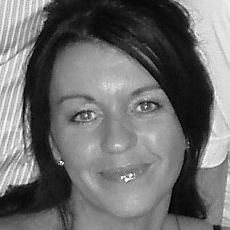 Start your holiday now with a conversation with one of our Dubai Personal Travel Experts!
We'll call you back
Leave us your contact details and we will be in touch.