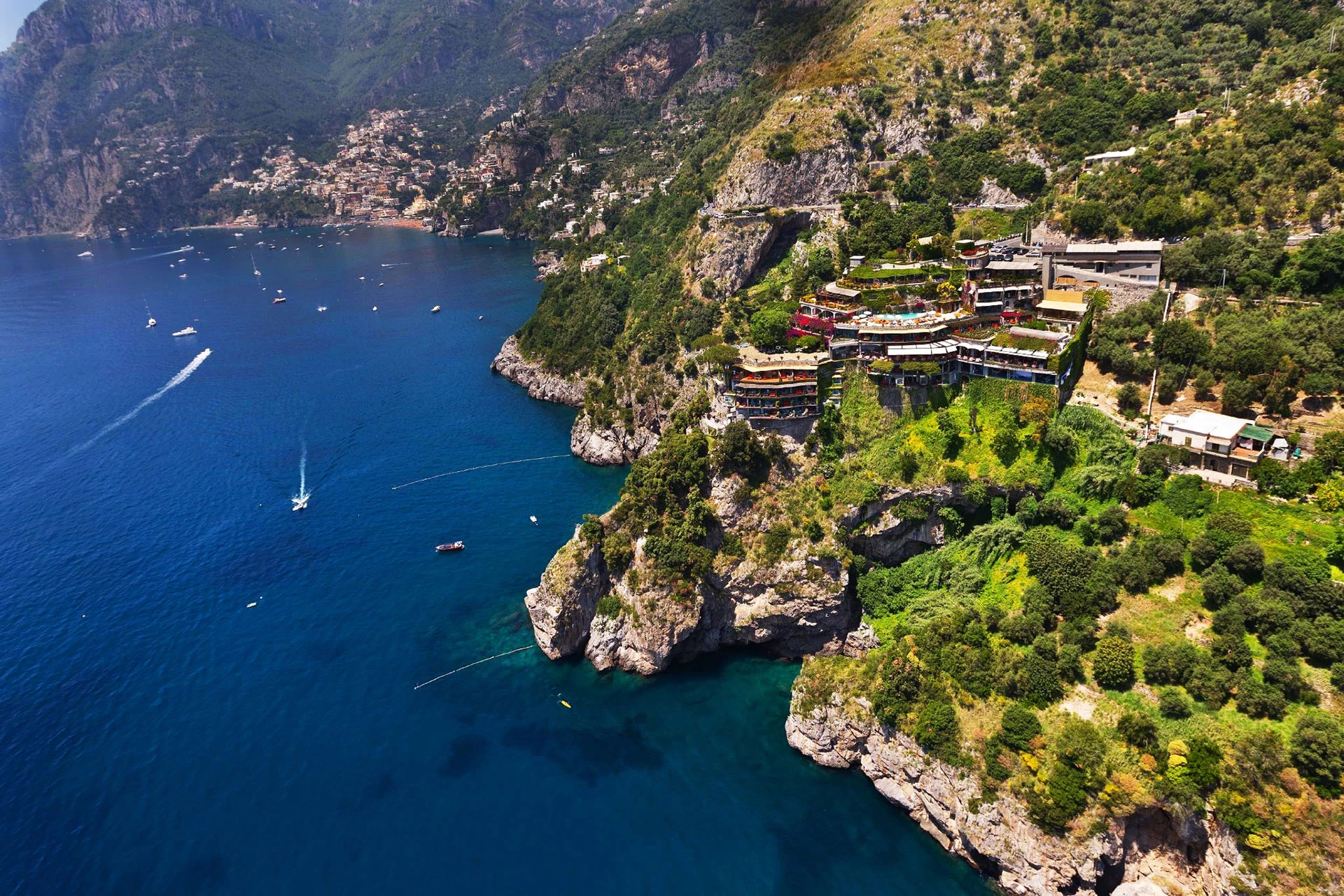 Il San Pietro di Positano
Possibly the most spectacular location for a hotel in the whole of Italy
The Il San Pietro is an architectural wonder spectacularly set on a hilly section of the Amalfi coast. This dramatic location results in breathtaking views of Positano, Praiano, the coast and the rocks of Capri.
Il San Pietro di Positano
This five-star hotel is a jewel on the Amalfi Coast and the views are simply beautiful. Each room and suite boasts a private terrace where you can sit an enjoy the magnificent vistas – absolutely perfect!
The panoramic swimming pool has a lovely cliff top location or take the lift down to the beach terrace below and relax beside the blue waters. There's also a tennis court available for guests to use.
The spa and fitness centre will appeal to fitness enthusiasts and spa lovers alike; the range of body and beauty treatments will leave you feeling truly relaxed and rejuvenated.
The shuttle service will take guests into the centre of Positano and, during the summer months, there is a hotel boat which offers a complimentary trip along the coast.
Add to this Michelin starred dining and top-class accommodation and it's easy to see why Il San Pietro is a popular choice for visitors to the Amalfi Coast.
Luxury Holidays for Couples
Overview

The well-presented rooms have floor-to-ceiling glass doors which lead to a furnished terrace where you can take in the sea views. Amenities include air conditioning, satellite TV, safe deposit box, minibar, bathrobes, slippers, hairdryer.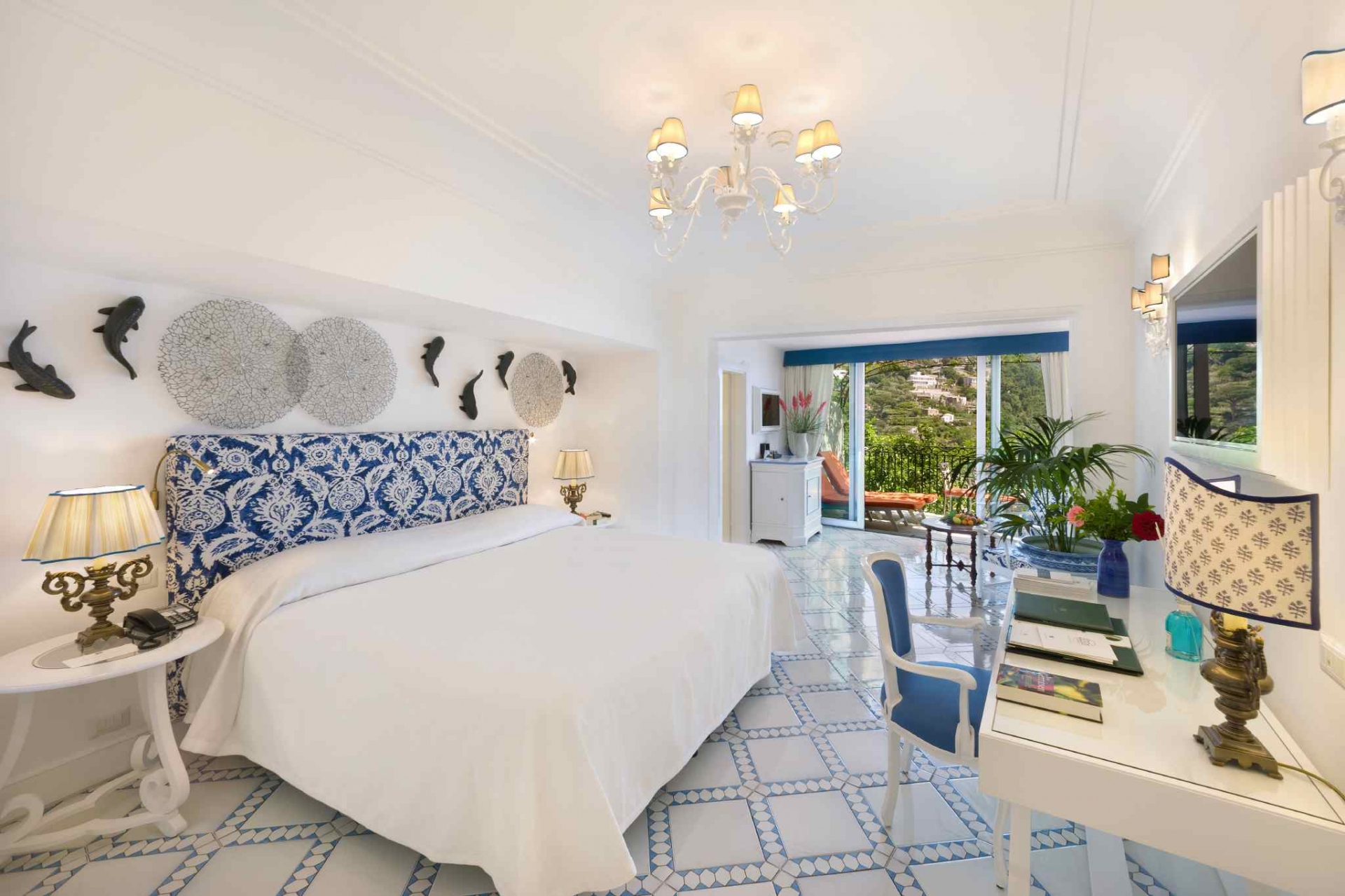 Classic, Deluxe and Elite Rooms
Welcoming accommodation furnished in a classic, contemporary style featuring a fresh blue and white colour scheme.

Classic Rooms are 27 sq m, Deluxe Rooms are 37 sq m and Elite Rooms measure 50 sq m.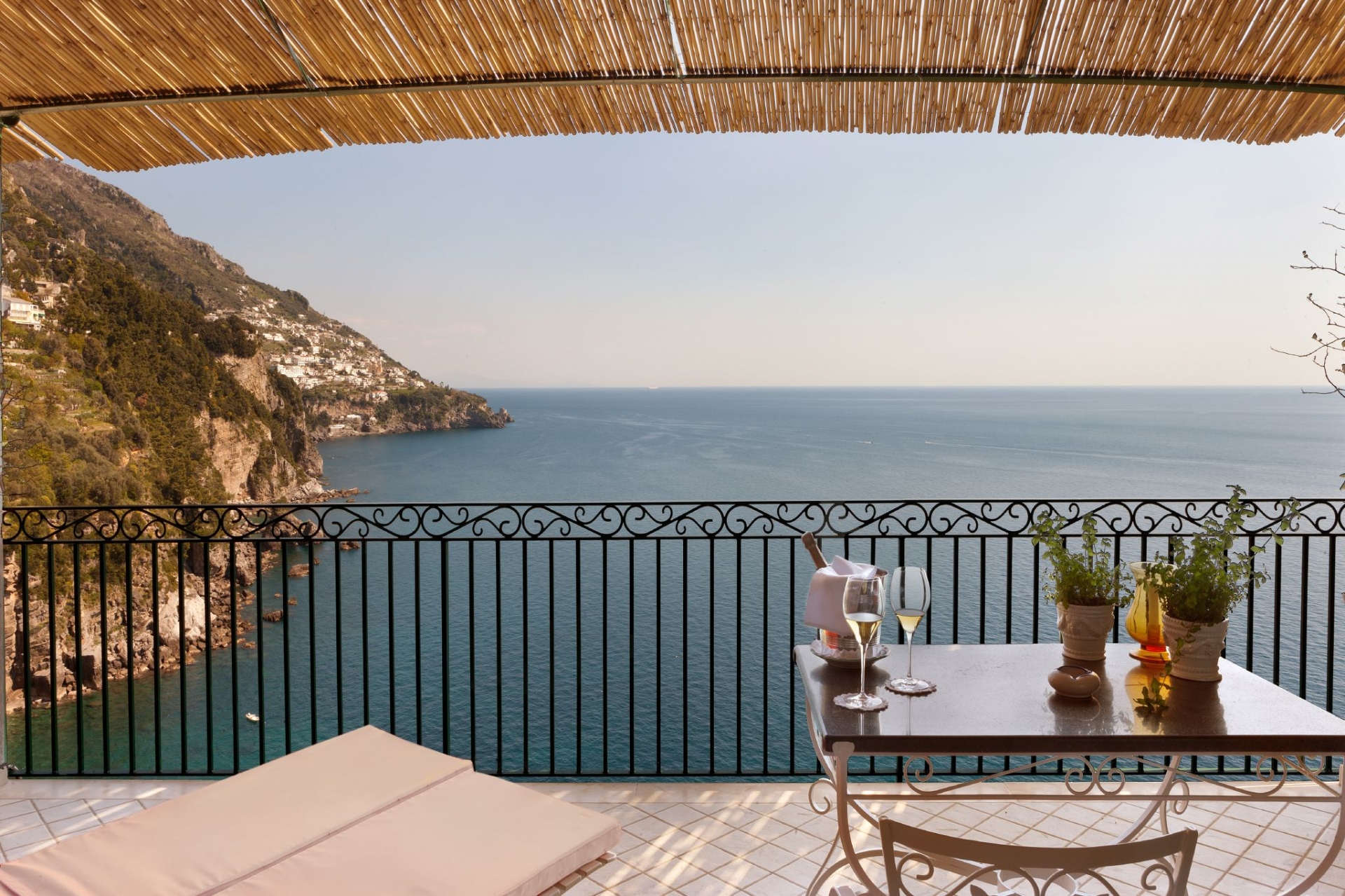 Premier Rooms
Comfortable rooms with spacious bathrooms featuring Italian marble and uniquely made terracotta ceramic tiles.

60 sq m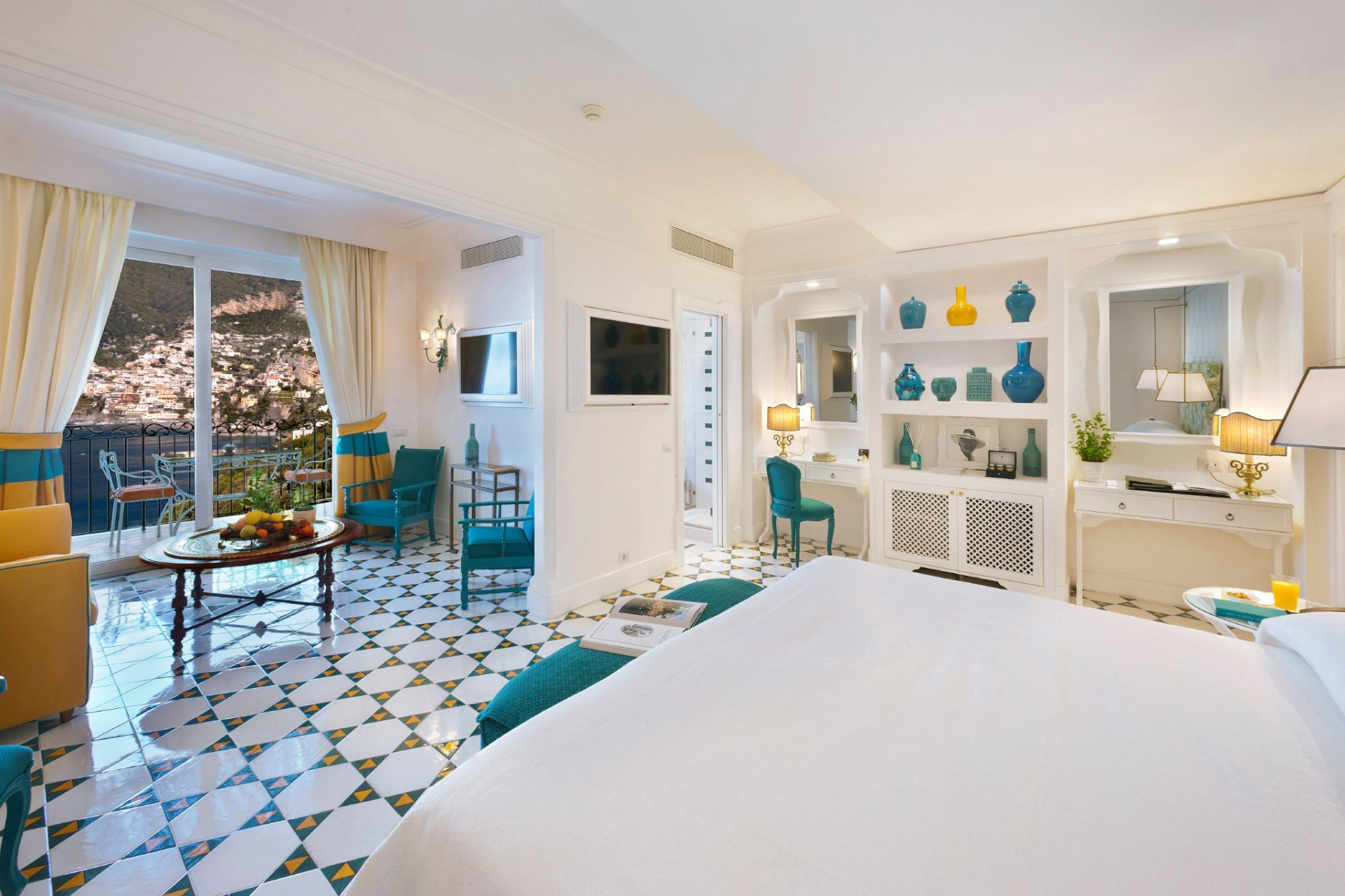 Signature Rooms
Unique and individually styled rooms furnished with extra large handmade fabric bed, large bathroom and panoramic terrace with stunning views over the Mediterranean coast.

75 sq m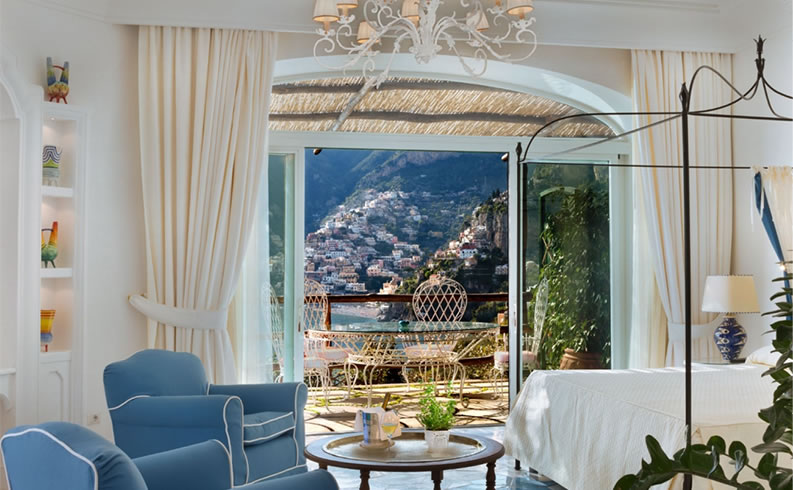 Prestige Room
Luxurious, spacious and unique rooms individually designed by Fausta Gaetani. Each has an extra large bed, comfortable bathroom and a large terrace with magnificent coast views.

90 sq m
Zass:
A superb Michelin starred restaurant serving exquisitely prepared food using many products from Il San Pietro's vegetable garden or local suppliers.
Carlino: Al fresco dining next to the sea. Enjoy local dishes made from fresh seasonal ingredients.
Your Holiday Starts Now
Why not chat to one of our experts!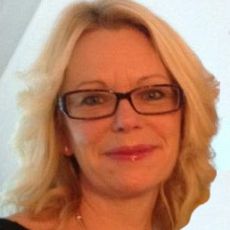 Start your holiday now with a conversation with one of our Amalfi Coast Personal Travel Experts!
We'll call you back
Leave us your contact details and we will be in touch.