Luxury Holidays in Rhodes
Beach resorts and ancient ruins
Travel Information
Time Difference: GMT +2 hours  
It's possible to climb to the top of the Acropolis at the beautiful town of Lindos, but it is quite steep walking up and can be particularly difficult on a hot day. When you reach the top you'll be rewarded with stunning views of Lindos Bay in the north and St. Pauls Bay in the south. The Acropolis features a series of ancient monuments including The Temple of Athena Lindia which dates back to 342BC.
It's well worth spending some time wandering around the old town of Rhodes. The "Streets of the Knights", a fantastic cobbled lane featuring Ottoman mansions and medieval inns, is one of the best preserved medieval streets in Europe. The highlight of the town is the Palace of the Grand Master which was originally built at the end of the 7th century AD, but was converted into living quarters for the Grand Master of the Knights of the order of St John in the 14th century.
If you would like to learn about the local traditions of Rhodes, Koskinou is the destination to visit. This traditional village features brightly painted houses with beautiful courtyards paved with pebbles. Inside they are embellished with hand-woven fabrics and ceramic plates.
Rhodes is the largest island in the Dodecanese and it also has a reputation of being the sunniest destination in Greece. It's a beautiful island full of traditional towns and delightful bays. Also known as the Knights Island, Rhodes has a rich historical past - you must visit the old town of Rhodes as it's one of the finest walled cities in Europe and listed as a World Heritage Site. The Palace of the Grand Master of the Knights of Rhodes is another amazing historical site with mosaic floors, historic artefacts, sculptures, frescoes and fascinating art pieces. Lindos is a popular holiday destination with a stunning sandy bay and plenty of bars and restaurants. For an unforgettable experience, treat yourself to a special candlelit dinner at one of the rooftop restaurants underneath the Lindos Acropolis - simply stunning. Faliraki is known as a party resort but it also has a large beach with plenty of sunbeds, dining establishments and watersports available. For a fun day out, head to the Faliraki Water Park, the largest in Greece, which has lots of slides, rides, waves and much, much more! Beach lovers should visit Tsambiki Beach which is a fantastic long beach boasting hundreds of sunbeds, white sand, inflatable aqua parks, watersports and crystal clear waters. Another lovely day out is to the Valley of the Butterflies in Petaloudes - absolutely beautiful surroundings, a delightful scenic walk and, during the summer months, the valley fills up with thousands of multicoloured butterflies. Designer Travel has a team of over 75 experts who can assist you in booking your perfect break to Rhodes. We can find you a luxury hotel, villa, apartment, boutique retreat or anything else you fancy. If you want a great resort for sightseeing or simply somewhere you can chill out on the beach, we will know exactly where to recommend. Don't worry if you want something a little different as personalised itineraries are our speciality; we can arrange hiking, cycling, diving holidays, twin centre breaks and much more - you just need to ask. As we are independent, we have access to a huge range of flights and accommodation options plus we offer a full after sales service so you are completely looked after from start to finish. Your journey starts here...simply fill in the enquiry form or give us a call, we're happy to help you book your dream holiday to anywhere you'd like to go!
Greek weather tends to be fairly uniform with the country enjoying warm, hot summers and mild winters. August is generally the hottest months with an average temperature of 27°C. Summers are characterised by plenty of sunshine and very little rainfall. Some regions benefit from the Meltemi, a summer wind which blows across the islands of the Aegean and often produces perfect wind conditions for sailing and wind surfing.
Population

Approximately 116,000
Your Holiday Starts Now
Why not chat to one of our experts!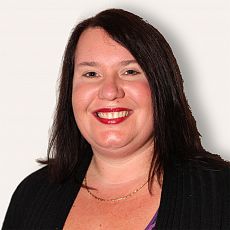 Start your holiday now with a conversation with one of our Rhodes Personal Travel Experts!
We'll call you back
Leave us your contact details and we will be in touch.