Luxury Holidays in Brazil
A diverse mix of cultures and landscapes
Travel Information
Time Difference: GMT -3 hours 
This iconic art deco statue towers over the city of Rio de Janeiro. It stands on a platform, 709m high in Tijuca National Park. The statue itself is 30m high, and can be reached by a railway system climbing up the steep gradient. The base of the statue incorporates a small chapel which is very popular for weddings.
If you can time your visit to Brazil to coincide with the Rio Carnival, you're in for a once in a life time experience. It is held every year before Lent and is considered to be the biggest carnival in the world with up to 2 million people on the streets. The sights and sounds are truly spectacular with all manner of brightly coloured costumes and amazing floats.
The town of Manaus is one of the best places to base yourself if you would like to experience the Amazon rainforest. From there, you can take several different boat trips along the Amazon River into the heart of the rainforest and the network of rivers. There is a fantastic array of wildlife to observe including sloths, monkeys, parrots, caimans and toucans.
Brazil borders almost every county in South America and is only slightly smaller than the United States. Boasting sun-kissed beaches, spectacular natural wonders and samba rhythms...Brazil never fails to charm and delight its visitors. Rio de Janeiro is a bustling city with two famous beaches - Ipanema and Copacabana as well as an iconic skyline which is dominated by Sugarloaf mountain and the Christ the Redeemer statue. You can relax on the beach, explore the famous sights and then samba until the sun comes up in this amazing and vibrant part of Brazil. Of course, once a year, it's also home to what is considered to be the biggest carnival in the world. This is an amazing time to visit as up to 2 million people visit to party and join in and you'll see spectacular costumes and wondrous floats. The Iguazu Falls straddle the border between Brazil, Argentina and Paraguay and it's a memorable sightseeing addition to any visit to Brazil. The forest trails lead you to lookout points where you can take in the beauty of the falls and feel the spray on your face. If you want to get closer, there are many boat trips which will take you to the base of the falls but be prepared to get very wet! The mighty Amazon covers almost half of Brazil and it is an unmissable area that you absolutely should see. You could stay in Manaus and travel upstream to the magnificent Anavilhanas Archipelago. Take a leisurely river cruise or spend some time exploring the local villages, hiking, fishing or take a night safari to see the nocturnal animals in their natural habitat - truly fascinating! There's also Buzios and Paraty on the coast which are home to some fine beaches, Salvador which is rich in historical sights and Pantanal - a vast tropical wetland spanning over 75,000 square miles. At Designer Travel, we listen to you to find out what you want from your luxury break to Brazil and we search for the best options to ensure that the holiday you want is the holiday you get. We can build you a bespoke and detailed itinerary and book you into the best hotels in this beautiful country. We are ABTA bonded and independent so we have access to a huge range of flight and accommodation options. Our after sales service means you are completely looked after from start to finish as well so you have complete peace of mind. To start your next holiday search with Designer Travel, simply complete the enquiry form or give us a ring – we'll be delighted to help.
Depending on when and where you are in this vast country, a whole range of conditions can be expected. The warmest months are November through to March when temperatures can reach between 30-40°C. The rainy season occurs from December to February. Hot and humid conditions can be experienced year round in the Amazon.
Your Holiday Starts Now
Why not chat to one of our experts!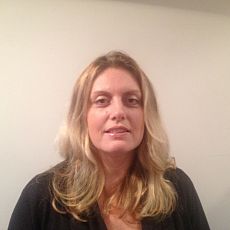 Start your holiday now with a conversation with one of our Brazil Personal Travel Experts!
We'll call you back
Leave us your contact details and we will be in touch.