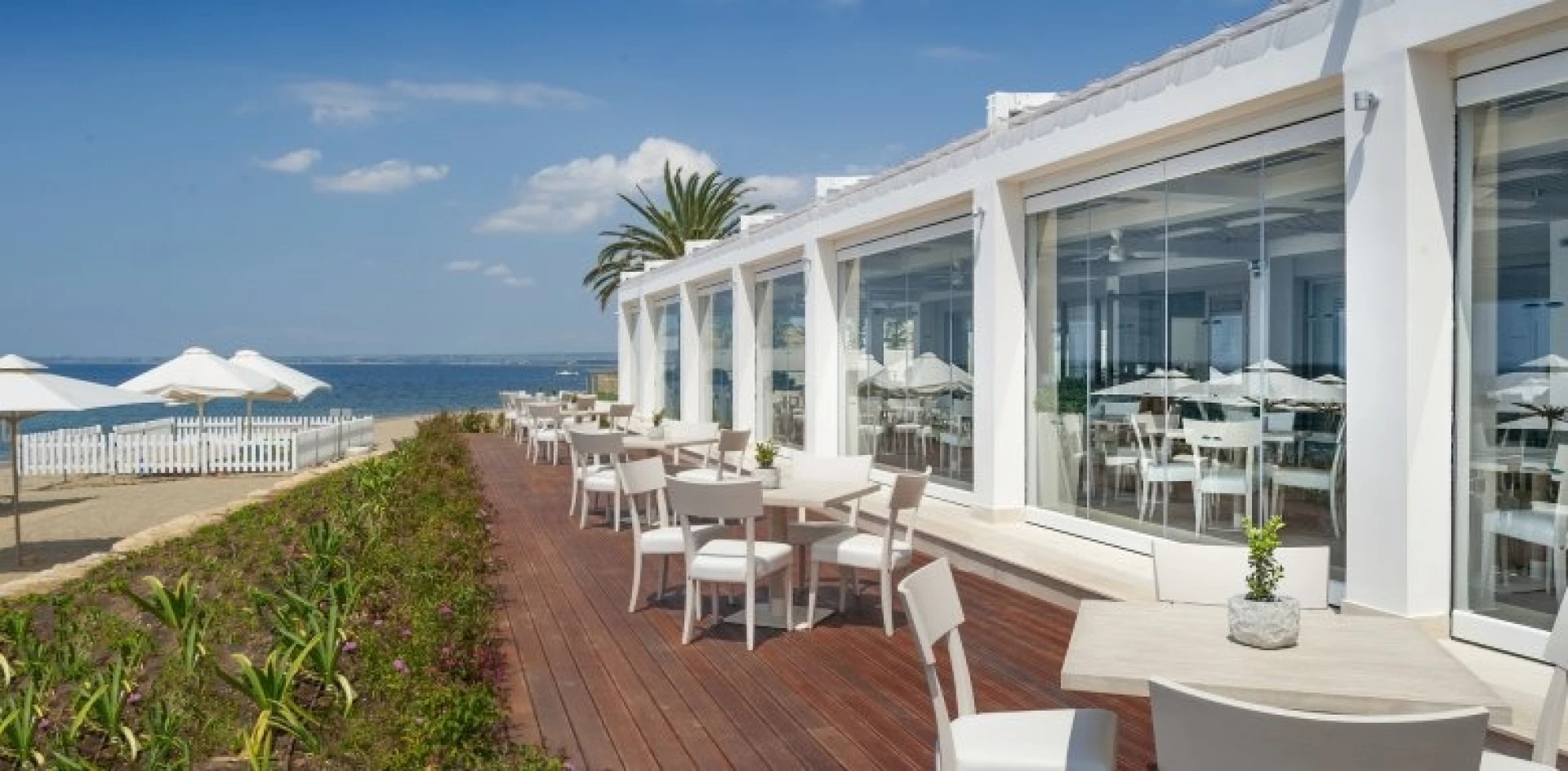 Ikos Olivia – HalkidikiThe 5-Star Ikos Olivia Halkidiki Hotel is a luxury beach-front hotel resort on the Torneos Gulf in beautiful Halkidiki on mainland Greece.I was very lucky to have stayed here this year, May 2015, The resort had only been open a couple of weeks it was totally amazing and one of the best all-inclusive resorts, I have stayed in worldwide.
The beauty of the Ikos Olivia it is just 35 minutes transfer from Thessaloniki Airport. The location of the resort is totally breathtaking, set in 22 acres of evergreen freshly landscaped and surrounded by old and mature olive trees with the gardens leading to a stunning long sandy beach with magnificent views of Mount Olympus.If you are looking for a resort that has it all, for all ages then look no further than the Ikos Olivia for your next holiday. The resort is ideal for couples, singles and group holidays. The new concept from Ikos Resorts redefines the traditional All-Inclusive model with an all-new holiday experience. Everything is taken care of allowing you and your family and friends to experience the finest restaurants, exclusively stocked-bars and first class facilities at (no extra cost). Dining - is a main key element of the Infinite Lifestyle at the Ikos Olivia. You can dine a total of seven locations. These include a Mediterranean buffet restaurant, Italian, Asian, Greek and French all la carte restaurant's plus exclusively at Ikos Olivia you can "Dine Out" at a local restaurant in the nearby town with (no extra charge). If that isn't enough Ikos Holidays guests can enjoy a 24-hour room service menu at (no extra supplement) ……… ( I can personally recommend any of these restaurants the food and service is superb ).
Anaya Restaurant CuisineAccommodation - there is a wide choice to suit all types of parties - from spacious rooms to suites and deluxe suites with garden views or perhaps you would prefer a sea view. Some rooms offer beautiful beach front locations.Families will love the one and two bedroom junior suites. If you are looking for something extra special the Deluxe Suites offer benefits that include a private shared swimming pool, an exclusive area on the beach plus your very own Deluxe Collection Manager to look after your every need and service.
Find out more about the Ikos Olivia or the Ikos Oceania. I'd be delighted to help.....debbie@designertravel.co.uk or Call 01323 844630 Mobile : 07913304716
Your Holiday Starts Now
Why not chat to one of our experts!
We'll call you back
Leave us your contact details and we will be in touch.