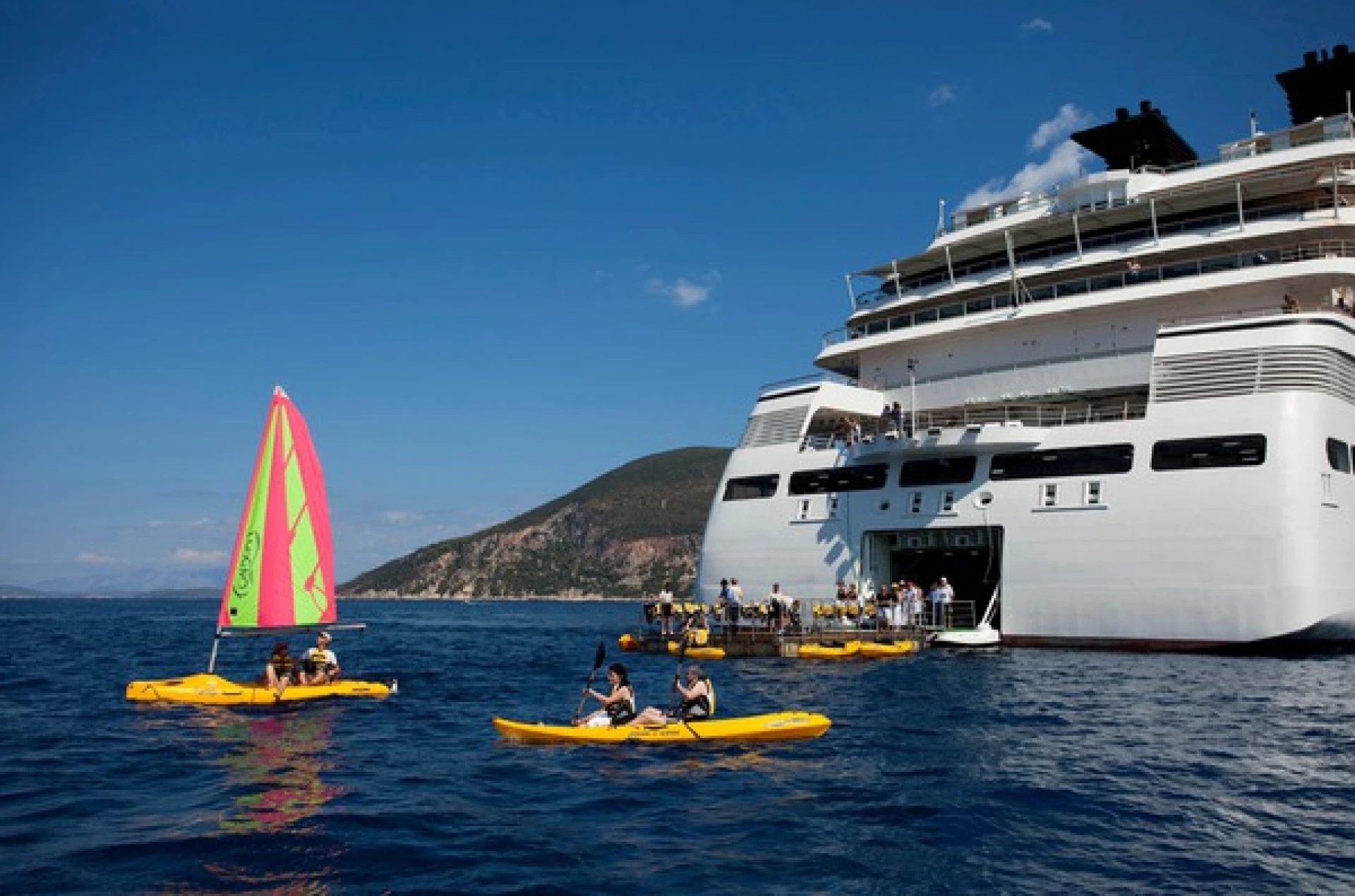 Back to back Luxury Mediterranean Cruise
Back to back Luxury Cruise with ideas of what to do ashore
Ultra Luxury Cruise package including Business Class Flights - two one week cruises back to back in the Mediterranean with help given with shore excursions
and practical ideas of what to do on shore independently. 
Dear Simon, I had a wonderful holiday, and thank you very much for arranging it all so beautifully for me. It all went without a hitch, and I had a great time. Your notes on the various places we stopped at were really useful and I am so glad I saw all those important sites. I met a lot of nice people and the ship has this excellent arrangement where they arrange for single travellers to dine at different tables hosted by an officer every night, so I never had to sit in a corner on my own with a book, and I met lots of crew members, from the Captain down. Everyone was very friendly, and I was most impressed by the service, and how quickly the staff learnt our names. Thank you again for all the work you did to make my cruise such a brilliant holiday. Yours sincerely, Georgina B
Related Travel Blog links:
 Seabourn
View All Testimonials & Blogs
Contact Simon at Designer Travel
  Tailor-made Holidays & Cruises
Photo: Watersports Marina Odyssey Class, Seabourn Cruises (Seabourn)  8
Your Holiday Starts Now
Why not chat to one of our experts!
We'll call you back
Leave us your contact details and we will be in touch.