Buyuk Anadolu Didim Resort Hotel
Offering air-conditioned rooms, an aqua park and excellent facilities, Buyuk Anadolu Didim Resort is a great choice for a family holiday
This 5-star, all-inclusive hotel is located on the west coast of Turkey between Mavisehir and Altinkum. Offering air-conditioned rooms, an aqua park and excellent facilities, Buyuk Anadolu Didim Resort is a great choice for a family holiday.
Buyuk Anadolu Didim Resort Hotel
Enjoy a lovely beachfront location at the Buyuk Anadolu Didim Resort – relax on your sunlounger or take to the sea and try out some of the watersports on offer.
To hotel boasts an aqua park with waterslides, two swimming pools and two children's pools. There's a Fitness Centre and a spa featuring a sauna, steam room and indoor pool. Children can have fun at the Kids Club plus there's a playground and games room.
Accommodation is well-furnished and air conditioned and you'll find a good selection of Turkish and international cuisine available in the resort's restaurants.
If you like to get out and about to explore, the ancient Ionian sanctuary of Didyma and the Temple of Apollo are a 15 minute drive from the hotel. The bars and nightlife of Altinkum are also easily reached, just 5 miles from the resort.
(Additional charges apply for selected activities, facilities and aspects of your stay. Please contact us for further details).
Overview
The comfortable rooms and suites offer air conditioning, TV, safe, bathroom, hairdryer, double bed, telephone, minibar, Wi-Fi and balcony.
Your Holiday Starts Now
Why not chat to one of our experts!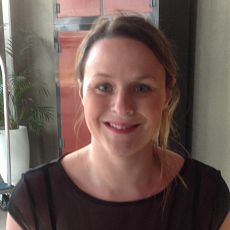 Start your holiday now with a conversation with one of our Bodrum Coast Personal Travel Experts!
We'll call you back
Leave us your contact details and we will be in touch.