Banyan Tree Seychelles
Majestic views of the Indian Ocean and some of the most beautiful beaches in the world.
The Banyan Tree is located alongside the secluded and very beautiful Intendance Bay. This very exclusive resort has been designed to blend in harmony into the jungle and beach setting. Located on the South West coast of Mahe, commanding an unforgettable view of the Indian Ocean and overlooking a stunning white sand beach, this superb all-villa property delivers the perfect blend of romance and total relaxation.
You can swim in the warm ocean or the glorious infinity pool, snorkel and explore the underwater world, canoe, enjoy a trip on the Banyan Lagoon Catamaran or explore the verdant jungle on mountain bikes.

For ultimate relaxation, the Banyan Tree Spa has eight luxury pavilions offering guests the chance to indulge in treatments based on Asian healing traditions.
Luxury Holidays for Couples
Overview
The Banyan Tree has 60 villas which are either nestled amongst lush tropical vegetation on a hillside overlooking a stunning seascape with a few villas located along the beachfront. Each villa reflects an authentic Colonial style with an emphasis on space and light. Amenities include coffee/tea making facilities, minibar, safe, telephone, pavilion with living/dining area, veranda with sun loungers, private swimming pool, Wi-Fi and internet access.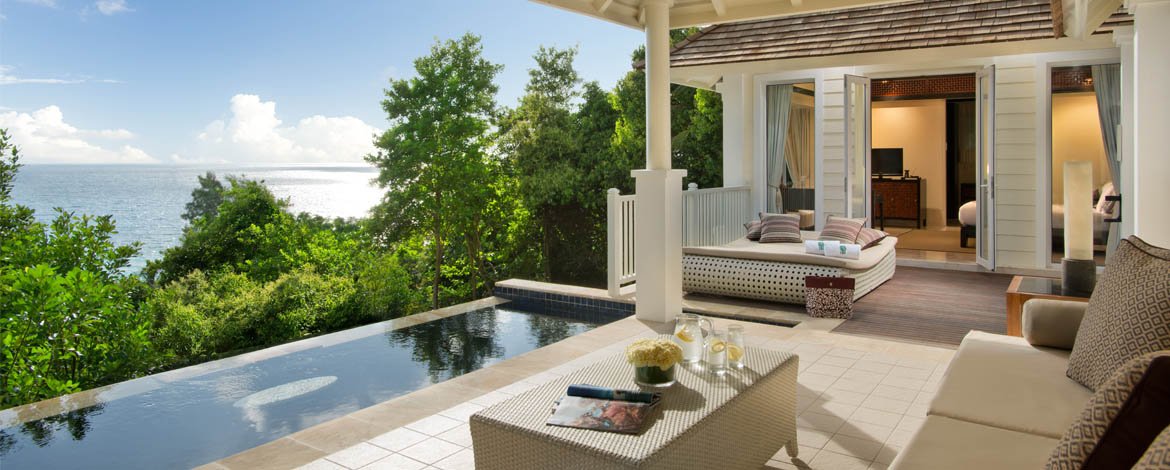 Hillside Pool Villa
Situated on the hill terrain, these villas offer fantastic ocean views as well as peace and tranquility. The sky-suspended pool adjoins a terrace lounge and there is a pool loveseat for couples. The luxurious bathroom has a sunken tub with deluxe shower. Max Occupancy: 2 97 m²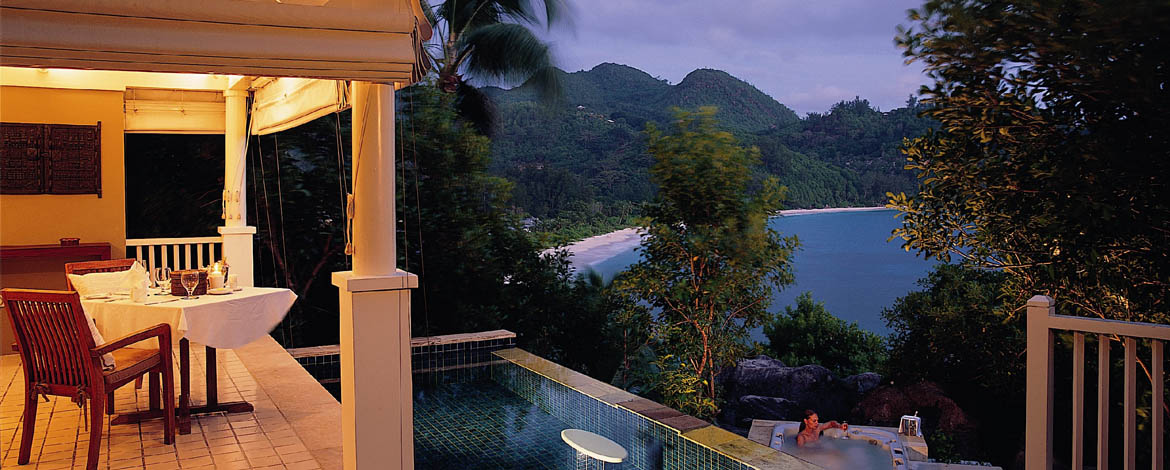 Pool Vila By-The-Rocks
In a stunning location perched on a natural boulder bed, these chic villas offer a private outdoor jetpool, private swimming pool, al fresco dining area, pool deck with sunloungers and bathroom with indoor sunken bathtub and deluxe shower. Max Occupancy: 2 105 m²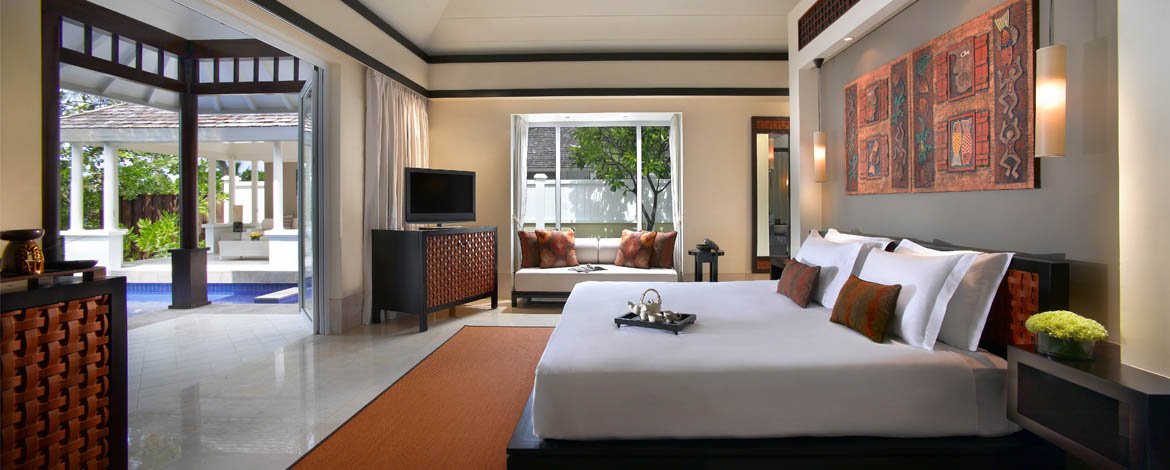 Beachfront Pool Villa
Enjoy beachfront living in these villas situated at the foot of Intendance Bay. Each villa has a large veranda patio, private steam room, outdoor jetpool, personal swimming pool, sundeck with loungers and pool terrace. Max Occupancy: 2 251 m²
Intendance Pool Villa
Split level hilltop villas with amazing views of Intendance Bay, private jetpool, personal sundeck with loungers and massage pavilion, private infinity pool and open air living pavilion. Max Occupancy: 2 165 m²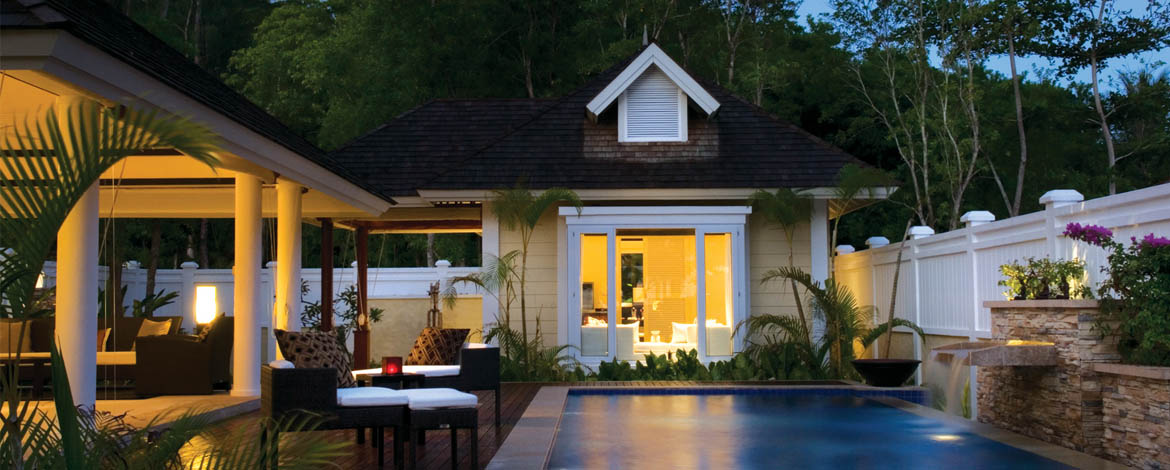 Other Accommodation Options
Two-Bedroom Double Pool Villa: Stunning, capacious villas with two private pool, two al fresco dining areas, two master bedrooms, private jetpool, In-Villa Host and a range of complimentary in-villa services. Presidential Villa: Set in a private cove with a large infinity pool, outdoor jetpool, steam room, second pool and many more luxurious amenities, the Presidential Villa is an excellent choice for the discerning traveller. Please contact us if you would like further details on these accommodation options.
Au Jardin D'Epices: Casual dining with an upbeat African vibe, offering international buffets, light snacks and meals in an ocean view setting.

Saffron: Dine on traditional South East Asian dishes and Thai cuisine in the award-winning restaurant.

Chez Lamar: Enjoy the classical setting of a colonial house; Chez Lamar has al fresco dining on the wooden verandah and offers authentic Creole food with a touch of other flavours.
Your Holiday Starts Now
Why not chat to one of our experts!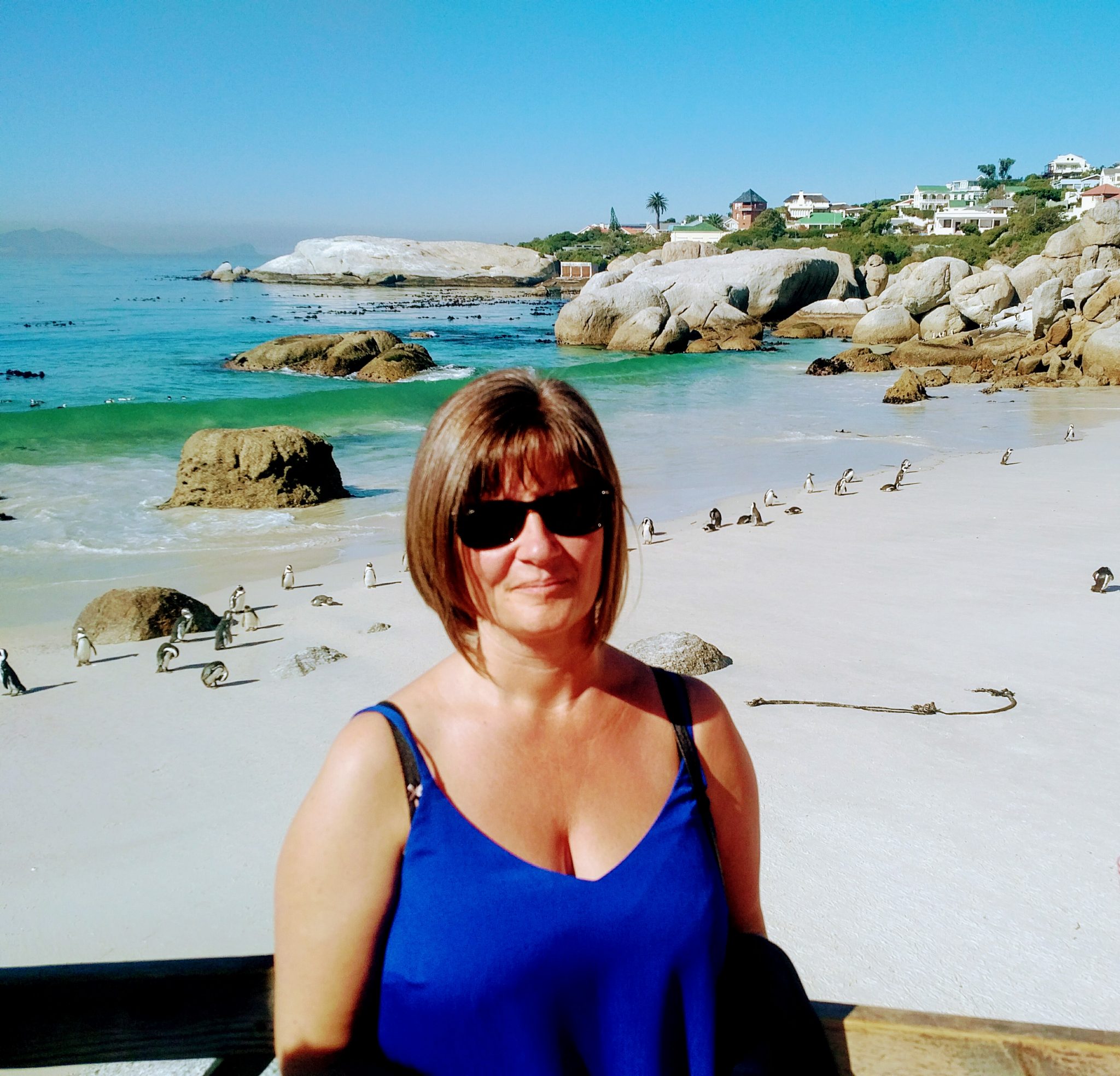 Start your holiday now with a conversation with one of our Seychelles Personal Travel Experts!
We'll call you back
Leave us your contact details and we will be in touch.